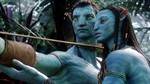 James Cameron will have to search for a new dive location to do some research for his upcoming "Avatar" sequel.

The Academy Award Winning director had planned on taking a custom built submersible into the Marianas Trench, the deepest part of the world's oceans, which is located off the coast of Japan. Given the conditions of the large, 9.0 magnitude of the earthquake, scientists say that the entire region could experience aftershocks for years to come. This makes the already dangerous expedition become nearly impossible. The risk is just too great for everyone involved.

Cameron was to explore and research the life forms that lived there in order to design the oceans of Pandora.