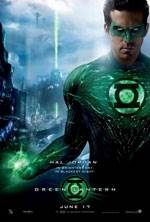 Warner Bros. will be going ahead with a "Green Lantern" sequel, according to The Hollywood Reporter.

Given its relatively disappointing $52 million opening and 66% drop of earnings for the second weekend, a sequel is a bit surprising, but in this day and age, sequels and prequels rule. The studio is looking for its DC brand to be a big post "Harry Potter" earner for them.

Sales overseas for the film are lacking as well, but it still awaits its opening in some territories.