Green Lantern (2011)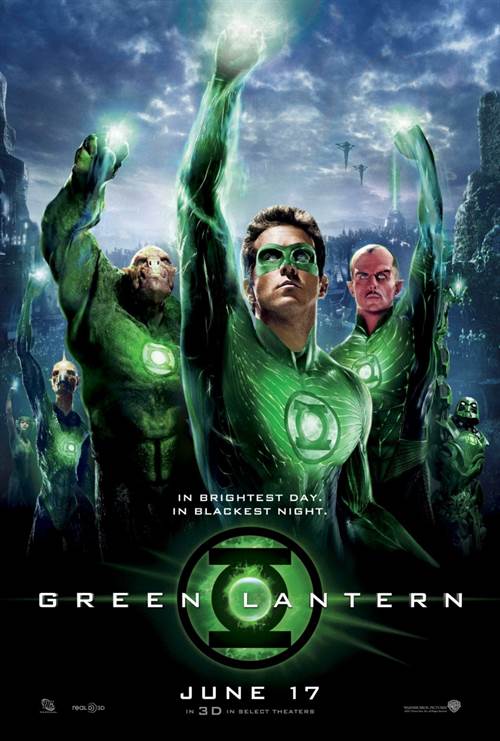 Share this:
| | |
| --- | --- |
| Director: | |
| Writers: | |
| Cast: | |
| Released: | Friday, June 17, 2011 |
| Length: | 114 minutes |
| Studio: | Warner Bros. |
| Genre: | Sci-Fi/Fantasy, Action/Adventure |
| Rating: | Some material may be inappropriate for children under 13. |
Synopsis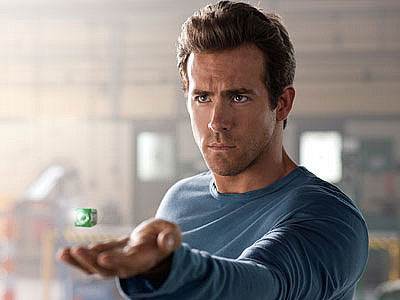 In a universe as vast as it is mysterious, a small but powerful force has existed for centuries. Protectors of peace and justice, they are called the Green Lantern Corps. A brotherhood of warriors sworn to keep intergalactic order, each Green Lantern wears a ring that grants him superpowers. But when a new enemy called Parallax threatens to destroy the balance of power in the Universe, their fate and the fate of Earth lie in the hands of their newest recruit, the first human ever selected: Hal Jordan.
Hal is a gifted and cocky test pilot, but the Green Lanterns have little respect for humans, who have never harnessed the infinite powers of the ring before. But Hal is clearly the missing piece to the puzzle, and along with his determination and willpower, he has one thing no member of the Corps has ever had: humanity. With the encouragement of fellow pilot and childhood sweetheart Carol Ferris (Blake Lively), if Hal can quickly master his new powers and find the courage to overcome his fears, he may prove to be not only the key to defeating Parallax…he will become the greatest Green Lantern of all

Purchase DVD/Blu-ray/4K UHD physical copy of Green Lantern today at Amazon.com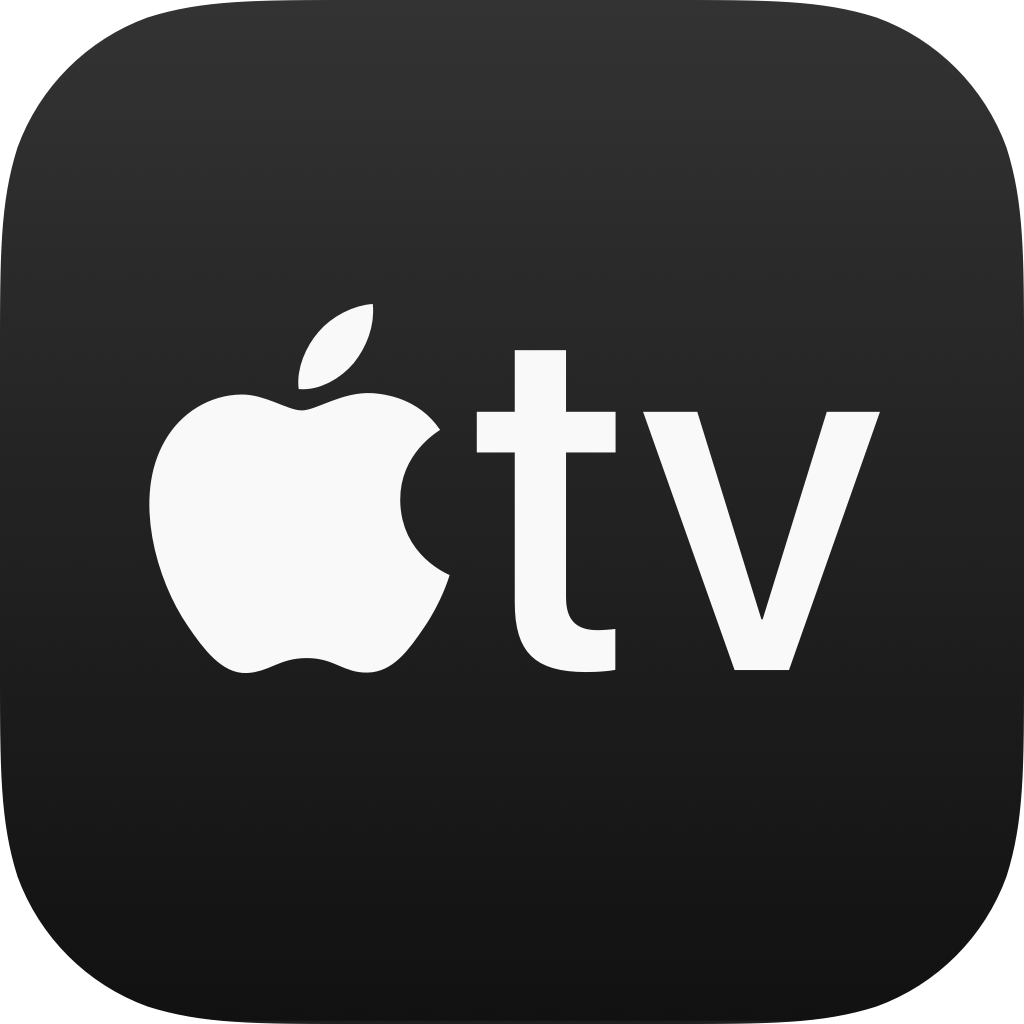 Download Green Lantern in Digital HD/4K from the iTunes store.
Green Lantern images are © Warner Bros.. All Rights Reserved.
Green Lantern: The Animated Series Gets Announced At New York Co...
10/17/2011 4:53 PM EDT
One of the many announcements at NY Comic Con this year is the new animated show Green Lantern: The Animated Series. Coming on the heels of the recent live action movie, this show has the promise of being more of a hit than the Hollywood film.    The show will skip the standard introduction of the main characters. Given that most old and new fans went to see the live action film, rehashing the ori...
More>>
"Green Lantern" Sequel Will Be a "Darker" Film
8/3/2011 10:53 AM EDT
"Green Lantern" was a relative box office disappointment, yet that hasn't stopped Warner Bros. from going ahead with plans for a sequel.They will be taking a slightly different path for the next film, however. "To go forward we need to make it a little edgier and darker with more emphasis on action… And we have to find a way to balance the time the movie spends in space versus on Earth", said Jeff...
More>>
"Green Lantern" Sequel Being Planned
6/27/2011 4:12 PM EDT
Warner Bros. will be going ahead with a "Green Lantern" sequel, according to The Hollywood Reporter.Given its relatively disappointing $52 million opening and 66% drop of earnings for the second weekend, a sequel is a bit surprising, but in this day and age, sequels and prequels rule. The studio is looking for its DC brand to be a big post "Harry Potter" earner for them.Sales overseas for the film...
More>>
Green Lantern Theatrical Review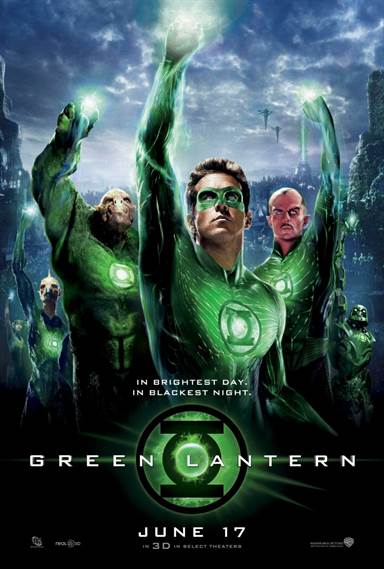 After being in development since the last century, the DC comic book character, Green Lantern, premieres in North America this week as a live-action film, starring Ryan Reynolds, Blake Lively, Peter Sarsgaard, Mark Strong, Tim Robbins, Jay O. Sanders, Taika Waititi, and Angela Bassett. The International releases are still approximately a month away.
In case you are unfamiliar with the comic, this original story follows a human named, Hal Jordan, who is chosen by the Ring of Will to become a guardian of the universe as part of the Green Lantern core. While this story has been told before through DC Comics and Warner Bros Premiere branch, this is the first time it is being told as a live-action film.
Hype for this Green Lantern film has been off the charts with die-hard fans of the franchise. I can remember back to Comic Con 2010, where an audience of over 10,000 people in Hall H cheered while Ryan Reynolds was on stage taking the Green Lantern Core oath. However, hype and expectations do not always lead to an amazing film; and in the case of Green Lantern, it is the exact opposite.
Trying to pinpoint the exact place that Warner Bros and DC comics dropped the ball on this 300-million-dollar-film is hard to say. From the excessive use of computer graphics, to the horrible story with one-dimensional characters, to the campy cartoon'ish action it does not hit any element on mark, but rather fizzles like a Green Lantern ring that needs recharging.
Director Martin Campbell (Goldeneye, Casino Royale) and Warner Bros. appear to be trying too hard to appeal to every type of movie audience for this film; and instead of going in the serious somewhat "grounded in reality", comic-book motif, ala "The Dark Knight" or "X-Men: First Class", they choose the campy route that brings to mind such disasters as Joel Schumacher's, Batman Forever and Batman and Robin.
Even though the cast of Green Lantern is comprised of veteran actors, they can only do what they can with what is given to them; and in the case of Green Lantern, it is limited to the point that even Tim Robbins and Angela Basset can not give life to their roles.
With amazing reference material, Warner Bros. was hoping that Green Lantern would supply them with a new franchise (and rightfully so) since the Harry Potter series is concluded this summer. However, it now appears they will probably have to look elsewhere to fill Potter's void, change the franchises style, or stick to making their amazing animated Green Lantern films on Warner Premiere.
Read More Green Lantern Reviews
For more reviews please visit our film/television review section.
SPONSORED LINKS