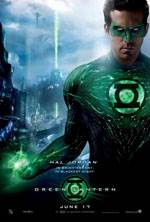 "Green Lantern" was a relative box office disappointment, yet that hasn't stopped Warner Bros. from going ahead with plans for a sequel.

They will be taking a slightly different path for the next film, however. "To go forward we need to make it a little edgier and darker with more emphasis on action… And we have to find a way to balance the time the movie spends in space versus on Earth", said Jeff Robinov from Warner Bros. He said the opening weekend sales show that there is an interest, and that they feel the change in direction will be more successful.

Other changes will include the director of the film, Martin Campbell. The studio was reportedly unhappy with his work. There will also have to be major changes to the sequel outline script written by Greg Berlanti, Michael Green and Marc Guggenheim.