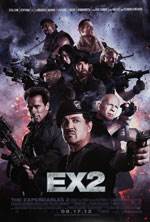 "The Expendables 2" continues production and some details have been released from the set.

Reports are that the film will be opening with a scene in Burma, with Arnold Schwarzenegger's character, Trench, being rescued. The scene is followed by Bruce Willis's character (Agent Church) forcing the Expendables to do another mission for him.

The film's bad guys are confirmed as being Jean-Claude Van Damme and Scott Adkins.

Chuck Norris will be making an appearance, as well. He will be on screen with Schwarzenegger and Willis.

The film will be filming in China after they wrap up in Bulgaria.