The Expendables 2 (2012)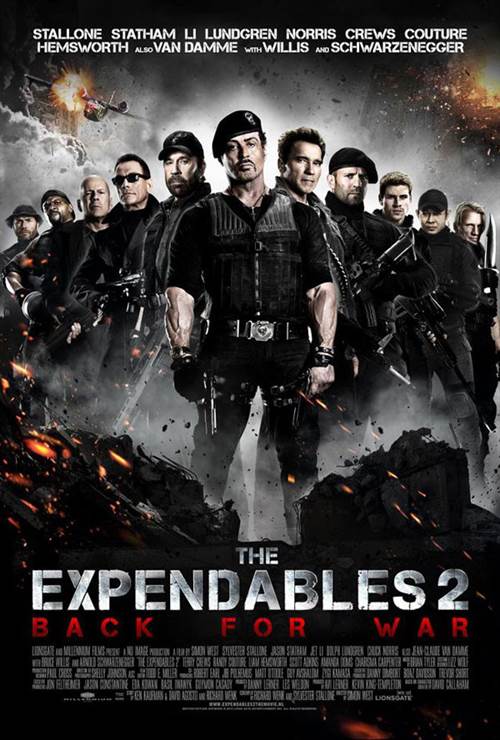 Share this:
| | |
| --- | --- |
| Director: | |
| Writers: | |
| Cast: | |
| Released: | Friday, August 17, 2012 |
| Length: | 202 minutes |
| Studio: | Lionsgate |
| Genre: | Action/Adventure |
| Rating: | Under 17 requires accompanying parent or adult guardian. |
Synopsis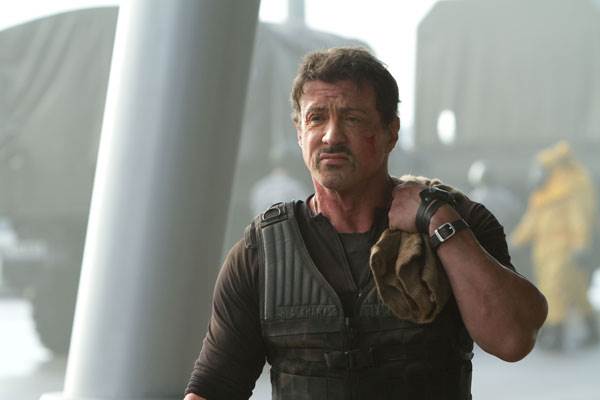 Barney Ross (Sylvester Stallone), Lee Christmas (Jason Statham), Yin Yang (Jet Li), Gunnar Jensen (Dolph Lundgren),Toll Road (Randy Couture) and Hale Caesar (Terry Crews) -- with newest members Billy the Kid (Liam Hemsworth) and Maggie (Yu Nan) aboard -- are reunited when Mr. Church (Bruce Willis) enlists the Expendables to take on a seemingly simple job.
The task looks like an easy paycheck for Barney and his band of old-school mercenaries. But when things go wrong and one of their own is viciously killed, the Expendables are compelled to seek revenge in hostile territory where the odds are stacked against them.
Hell-bent on payback, the crew cuts a swath of destruction through opposing forces, wreaking havoc and shutting down an unexpected threat in the nick of time -- six pounds of weapons-grade plutonium; enough to change the balance of power in the world.
But that's nothing compared to the justice they serve against the villainous adversary who savagely murdered their brother. That is done the Expendables way....

Purchase DVD/Blu-ray/4K UHD physical copy of The Expendables 2 today at Amazon.com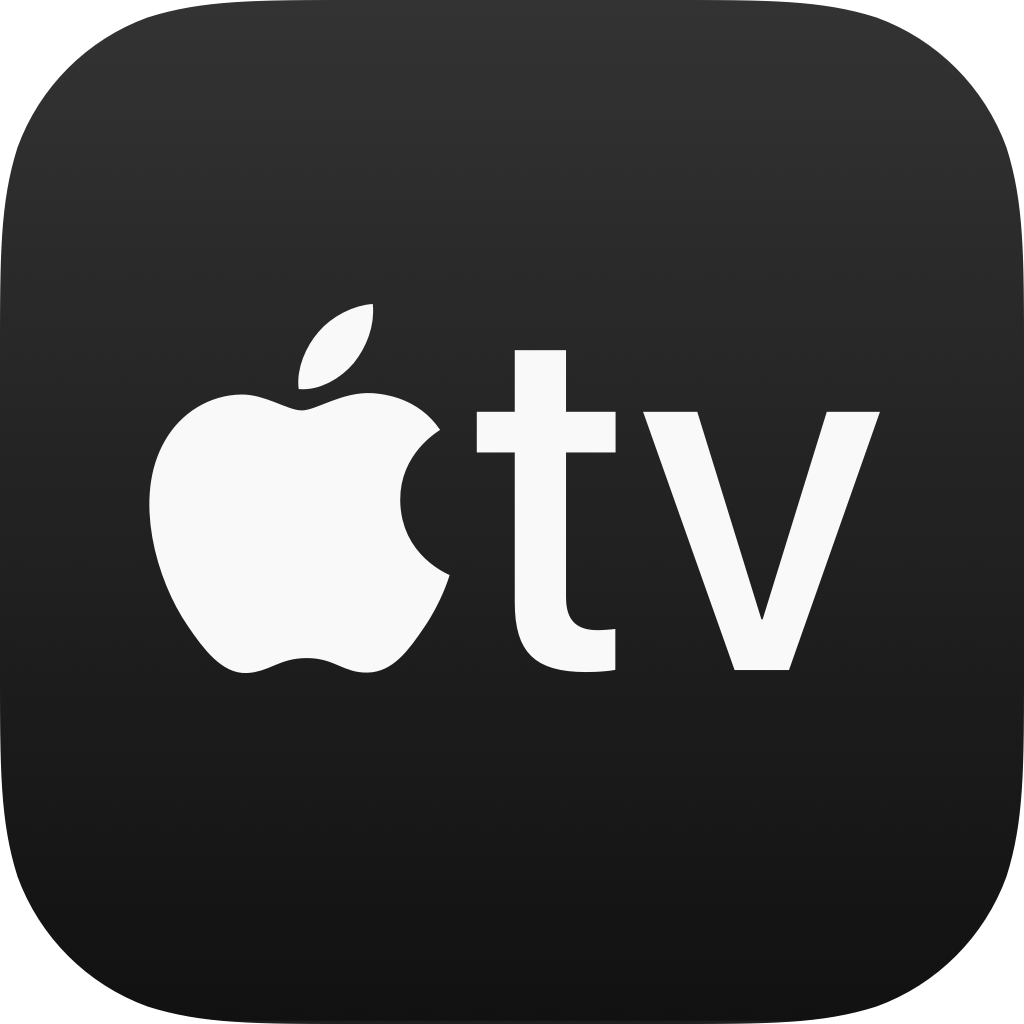 Download The Expendables 2 in Digital HD/4K from the iTunes store.
The Expendables 2 images are © Lionsgate. All Rights Reserved.
Expendables 4 Greenlit by Lionsgate and Millennium Media
8/30/2021 2:47 PM EST
All "Expendables" fans, rejoice! There is a new film in the pipeline. Jason Statham and Sylvester Stallone are set to return for a fourth franchise installment, along with Dolph Lundgren, and Randy Couture. Newcomers will include 50 Cent, Megan Fox, and Tony Jaa.Jason Constantine, Lionsgate Motion Picture Group's president of acquisitions and co-productions, said, "We are thrilled to partner with ...
More>>
Stallone Looking for Sigourney Weaver to Star in All-Female "Exp...
8/5/2014 10:02 AM EST
Sylvester Stallone said that we can expect an all female "Expendables" spinoff, "The Expendabelles", and that he would love to cast Sigourney Weaver as the lead.  Stallone said, "We're going to do it at the beginning of next year. We are writing the final lines of the script, we've got lots of ideas about who is going to be in it."  Weaver would play his wife in the spinoff, according to Stallone....
More>>
Bruce Willis Blows Expendables Deal
8/8/2013 11:00 AM EST
Sylvester Stallone hasn't made a secret about his disdain for Bruce Willis lately.Stallone had offered Willis $3 million for what would be 4 consecutive days of work for the upcoming third "Expendables" film.  Willis told Stallone that unless he made $4 million he would leave the project. The plan backfired, and now Willis has been replaced by Harrison Ford.  Now we know what the tweets about Will...
More>>
Nicols Cage Joins Expendables 3 Cast
11/6/2012 2:32 PM EST
Sylvester Stallone has confirmed that Nicolas Cage will be joining the cast of "Expendables 3".  The director/actor/writer is said to be thrilled about the casting, but he is still looking to add a couple more tough guys the cast.During a conversation with El Pais, Stallone said,  "We are preparing the film with the same passion and commitment as the previous two. We have confirmed Nicolas Cage, a...
More>>
Clint Eastwood Up for Directing Expendables 3
9/19/2012 3:37 PM EST
Since "The Expendables 2" hit cinema screens earlier this summer, there has been talk of who would be in for a third installment of the franchise. So, with Sylvester Stallone wanting to expand the ever growing list of major action movie actors, many names have been mentioned, most notably Wesley Snipes, Harrison Ford, Nicolas Cage and Clint Eastwood.Producer Avi Lerner has already stated that Nico...
More>>
Chuck Norris Won't Be Returning for Expendables 3
8/23/2012 2:26 PM EST
Don't expect to see Chuck Norris in the next "Expendables" film.  The actor told Access Hollywood that this would be his last.Norris said, "Nope. Just number 2. This is it for me. Oh, yeah. This is very special. Just to be able to do the film with guys I've known for many, many years. To get a chance to get in and fight with them, it was a lot of fun. Plus getting a chance to meet Terry Crews, who...
More>>
Female Version of Expendables Film A Possibility
8/20/2012 10:10 AM EST
With the second "Expendables" movie riding high at the box office, Variety is reporting that "The Grey's" producer Adi Shankar is lining up a new take on the movie, one with an all-female cast.According to the report his 1984 Private Defense Contractors production company has already hired writer Dutch Southern to come up with the script.Shankar is apparently going to fully finance the movie and i...
More>>
Expendables Producers Looking to Cast Eastwood, Ford, and Cage E...
8/14/2012 10:51 AM EST
"The Expendables 2" will be opening in theaters this Friday, and creators are already discussing the plans for a third.Producers are said to be trying to get some more big names to add to the franchise, including Nicholas Cage, Harrison Ford, and the legendary Clint Eastwood.  Avi Lerner recently said in an interview, "We've approached Clint Eastwood to be one of the guys, we've got a character in...
More>>
It is Official -- Expendables 2 Gets A R Rating
7/30/2012 11:32 AM EST
"Expendables" fans needn't worry about a possible PG-13 rating for the upcoming film.  It has been announced that the film will indeed have an "R" rating for strong violence, language and brief sexuality. The film brings the team back again when Mr. Church (Bruce Willis) hires them for another job.  Things don't go as easily as expected, and they suffer a loss on their team. This prompts the Expe...
More>>
Third Expendables on Horizon?
3/26/2012 2:49 PM EST
In a recent interview with BJJ Addict, "The Expendables" star Randy Couture spoke about the future of the franchise."we're probably going to start shooting Expendables 3 in the fall after 'The Expendables 2' comes out in August", said Couture.  Great news for "Expendables" fans, but we have yet to hear an official confirmation about a third film."The Expendables 2", starring Sylvester Stallone, Ja...
More>>
Sylvester Stallone Changes Mind -- Expendables 2 To Be Rated R
3/19/2012 11:36 AM EST
Sylvester Stallone has confirmed that "Expendables 2" will have an "R" rating. This announcement comes after much speculation, and outrage, that the film would be tagged with a "PG-13" rating. It was also said that the teen friendly rating was pushed by cast member Chuck Norris.Stallone recently told StalloneZone that "after taking in all the odd rumors and hearsay, Expendables 2 is an R."  He was...
More>>
Expendables 2 Update
11/21/2011 4:19 PM EST
"The Expendables 2" continues production and some details have been released from the set.  Reports are that the film will be opening with a scene in Burma, with Arnold Schwarzenegger's character, Trench, being rescued. The scene is followed by Bruce Willis's character (Agent Church) forcing the Expendables to do another mission for him.  The film's bad guys are confirmed as being Jean-Claude Van ...
More>>
The Expendables 2 4K Ultra HD Review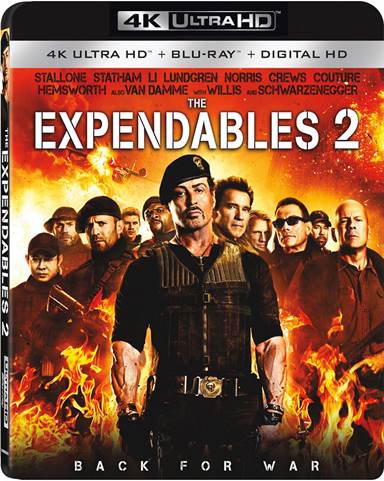 It's very rare when a sequel manages to be as good as the original movie and even rarer still when the sequel is actually better than the original. You can probably count on your right hand how many times that has happened in filmmaking but, if you did, you would have to include
The Expendables 2
in that illustrious grouping. While the first film lacked some substance and the script was lackluster at best, the second movie in the series doesn't suffer the same fate. The action is still there, with even more stars this time around, but the story, the writing, and the direction are even better.
Barney Ross (Sylvester Stallone; Rambo) and his team are once again put upon by "Mr. Church" (Bruce Willis; Die Hard) but this time their mission is set to yield them not a cash prize but their freedom from impending jail instead. Church wants Ross to recover a valuable from a plane that crashed. This time, though, Church insists Ross bring one of Church's associates who is an expert in this field and Ross is less than pleased, especially after finding out the individual is female (Nan Yu; Beloved).
Along the way, the Mercenaries meet up with Vilain (Jean-Claude Van Damme; Bloodsport), who not only steals the item Ross intends to give Mr. Church in order to "buy" their freedom but he also kills Billy the Kid (Liam Hemsworth; The Hunger Games Series). This sets Ross on the warpath determined to destroy Vilain. Ending up in an abandoned mine in Russia, Ross and his team stop Vilain and manage to capture all the plutonium that was stolen.
Besides Stallone (who also co-wrote this second script) and Willis, there are a number of big names attached to this film. Jason Statham (The Transporter) once again joins Ross as his right-hand man and their team consists of Terry Crews (Everybody Hates Chris), Dolph Lundgren (Rocky IV); and Randy Couture (Ambushed). Joining the group are great cameos by Chuck Norris and Arnold Schwarzenegger (The Terminator) and all are well versed as the action heroes we love watching on the big screen.
Director Simon West (Con Air) lends a different perspective on the movie that Stallone did the first time around. For starters, there are fewer quick cuts, which allows the audience to enjoy the action more. Gone are the ADHD-addled "8 shots in 4 seconds" scenes and are this time replaced by longer sequences that make the action more understandable.
The 4K Blu-ray is presented in 2160p high definition video with a 2.35:1 aspect ratio. The colors are muted, yet warm, and the pictures are sharp. Gone, too, are the sweeping scenic views of the tropics from the first film for a less glamorous landscape of a Russian mine. The special effects are also less noticeable in this movie as opposed to the first. The Dolby Atmos audio is spectacular and the surround sound is great, as bullets seem to whiz by one's head. The movie also has an eclectic, yet enjoyable, soundtrack that can be heard with all its fullness.
There are a number of extras that can be found on the regular Blu-ray in the combo pack, including deleted scenes, Audio Commentary with the Director; God of War: Assembling Earth's Mightiest Antiheroes; Big Guns, Bigger Heroes: The 1980's and the Rise of the Action Film; On the Assault: The Real-Life Weaponry Of The Expendables 2; Guns for hire: The Real Expendables and the Gag Reel. Many of these segments, while long, are informative and entertaining.
If you or someone you love enjoyed the first Expendables movie, then you will definitely want to get yourself (or them) this one as well. It's funnier, more well written, and more plot driven while still offering the audience lots of the action they love. It makes a great gift and is definitely worthy of any collection, especially in the 4K format.
Grade: B
Read More The Expendables 2 Reviews
For more reviews please visit our film/television review section.
SPONSORED LINKS