Search Results For Terry Crews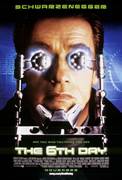 The 6th Day (2000)
Director Roger Spottiswoode (Tomorrow Never Dies, Noriega) creates a world of the very near future in which cattle, fish, and even the family pet can be cloned. But cloning humans is illegal - that is...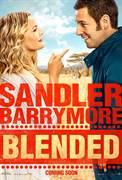 Blended (2014)
After a disastrous blind date, single parents Lauren (Barrymore) and Jim (Sandler) agree on only one thing: they never want to see each other again. But when they each sign up separately for a...
Cloudy with a Chance of Meatballs 2 (2013)
Cloudy with a Chance of Meatballs 2 picks up where Sony Pictures Animation's hit comedy left off. Inventor Flint Lockwood's genius is finally being recognized as he's invited by his idol Chester V to...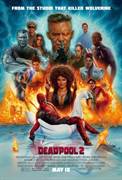 Deadpool 2 (2018)
After surviving a near fatal bovine attack, a disfigured cafeteria chef (Wade Wilson) struggles to fulfill his dream of becoming Mayberry's hottest bartender while also learning to cope with his...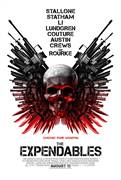 The Expendables (2010)
Sylvester Stallone gears up for a men-on-a-mission film with the Nu Image/Millennium Films war picture The Expendables. Jason Statham and Jet Li co-star alongside the brawny filmmaker as a group of...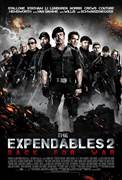 The Expendables 2 (2012)
Barney Ross (Sylvester Stallone), Lee Christmas (Jason Statham), Yin Yang (Jet Li), Gunnar Jensen (Dolph Lundgren),Toll Road (Randy Couture) and Hale Caesar (Terry Crews) -- with newest members Billy...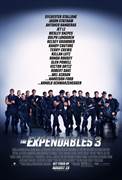 The Expendables 3 (2014)
In THE EXPENDABLES 3, Barney (Stallone), Christmas (Statham), and the rest of the team come face-to-face with Conrad Stonebanks (Gibson), who years ago co-founded The Expendables with Barney....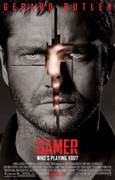 Gamer (2009)
Online gaming takes on new meaning in a futuristic world where players at home can direct convicts to do their bidding in a wickedly violent, multiplayer competition -- and death-row inmate Kable...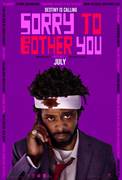 Sorry to Bother You (2018)
Expect the unexpected in Boots Riley's directorial debut, Sorry to Bother You — an outrageously surreal look at capitalism, corporate greed, and fractured workplace dynamics. In an...