Deadpool 2 (2018)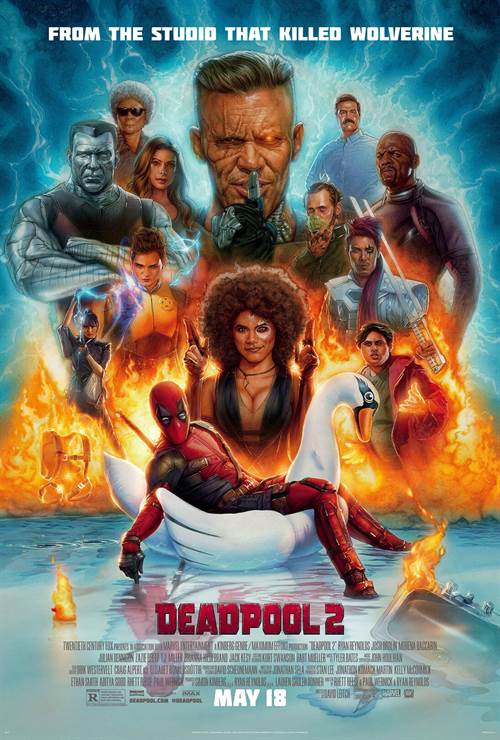 Share this:
| | |
| --- | --- |
| Director: | |
| Writers: | |
| Cast: | |
| Released: | Friday, May 18, 2018 |
| Length: | 119 minutes |
| Studio: | 20th Century Studios |
| Genre: | Sci-Fi/Fantasy, Action/Adventure |
| Rating: | Under 17 requires accompanying parent or adult guardian. |
This film contains a scene during or after the credits.
Synopsis
After surviving a near fatal bovine attack, a disfigured cafeteria chef (Wade Wilson) struggles to fulfill his dream of becoming Mayberry's hottest bartender while also learning to cope with his lost sense of taste. Searching to regain his spice for life, as well as a flux capacitor, Wade must battle ninjas, the yakuza, and a pack of sexually aggressive canines, as he journeys around the world to discover the importance of family, friendship, and flavor - finding a new taste for adventure and earning the coveted coffee mug title of World's Best Lover.

Purchase DVD/Blu-ray/4K UHD physical copy of Deadpool 2 today at Amazon.com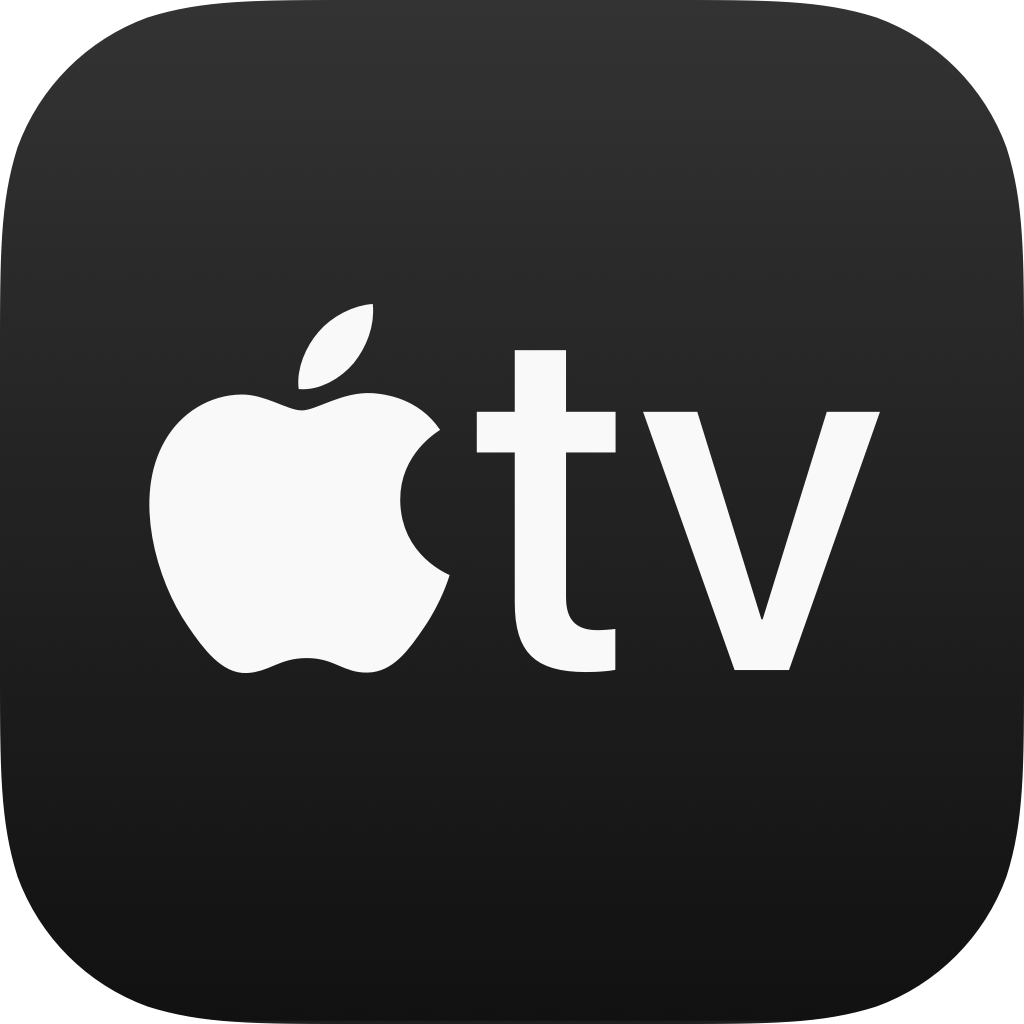 Download Deadpool 2 in Digital HD/4K from the iTunes store.
Listen to the Deadpool 2 soundtrack on Apple Music.
Deadpool 2 images are © 20th Century Studios. All Rights Reserved.
Update on Deadpool 3 From Marvel Studios
2/24/2021 4:12 PM EDT
While at today's TCA Kevin Feige commented about making more adult-oriented entertainment for streaming in the MCU. He led on that "Deadpool" may have more life left in it.When asked about the upcoming adult-oriented content, Feige said, "I think we target everything we're doing for kids and adults, so I think your question is more adult or R-rated. Other than Deadpool, which has already establish...
More>>
Deadpool 3 Is Coming, And It Will Be R-Rated
11/20/2020 2:46 PM EDT
Although Deadpool may not necessarily match the "Disney" image, the franchise, acquired during the Twentieth Century Fox merger, is recognized as profitable and therefore worthy of a third installment.  After several months of meetings, Ryan Reynolds and the Studio have tapped Wendy Molyneux and Lizzie Molyneux-Loeglin to write Deadpool 3 with Reynolds set to reprise his role as a wise-cracking su...
More>>
Disney CEO Bob Iger Assures Fans that Rated R Films Will Continu...
2/5/2019 11:10 PM EDT
Those who may have been concerned with the future of some of 21st Century Fox's R-rated films after the Disney acquisition, needn't worry. Films like Deadpool will still keep their edge, according to Disney Chairman and CEO Bob Iger."We will continue in that business. There's certainly popularity" with those types of films. He added that the company is  "carefully branding [R-rated films]…so we're...
More>>
Deadpool and Friends' Believe in Your Selfie Museum Coming to NYC
8/1/2018 10:02 AM EDT
20th Century Fox Home Entertainment has just announced that they will be opening the Deadpool and Friends' Believe in Your Selfie Museum.The "selfie museum" will be a limited run photo opp pop-up that will take place in New York City's West Village to commemorate the release of Deadpool 2 Super Duper $@%!#& Cut, on Digital August 7 and Blu-ray August 21.  Nine distinct photo opps give fans the cha...
More>>
The Merc With The Mouth's Swanky New Address
7/27/2018 9:04 AM EDT
Are you a fan of the Merc with a mouth? Do you wonder what it would be like to hang out with him? Or crash at his (not so) luxurious pad? Well, one lucky individual got that opportunity at San Diego Comic-Con 2018 when Twentieth Century Fox Home Entertainment chose one winner for an overnight stay in the Deadpool suite.Located in the Hard Rock hotel in the Gaslamp District of Downtown San Diego, t...
More>>
Deadpool 2 Post-credits Hitler Scene Cut
5/18/2018 3:30 PM EDT
Deadpool 2, which has busted out of the box office gates, apparently had a post-credits scene that was deemed to be in poor taste.One wonders what exactly Deadpool could do that would be deemed "too far" but apparently, killing a baby was where the line was drawn.In the scene, we see Deadpool, who has traveled back in time, appears in a hospital in the newborn area, looking over a crib with a baby...
More>>
Josh Brolin Cast as Cable for Deadpool 2
4/12/2017 3:49 PM EDT
It has been announced that Josh Brolin has been cast in the upcoming "Deadpool 2" film. He will be playing the role of Cable. Brolin has been involved with the Marvel Universe before, as Thanos. Brolin's character, also known as Nathan Summers, has been pared up with "Deadpool" in many of the comics, including their own series. As a child, he was sent to the future where he became a warrior, and e...
More>>
Michael Shannon Top Pick for Deadpool's Cable Role
3/22/2017 2:51 PM EDT
Michael Shannon ("Man of Steel") is said to be the top choice for the role of Cable in the upcoming "Deadpool 2" film, according to sources.Cable, whose real name is Nathan Summers, worked alongside Deadpool in many of the comics. We even got to see a bit of a tease for the character's appearance in the "Deadpool" scene that aired before "Logan" in the theaters. There was a message on a phone boot...
More>>
Deadpool Sequel Already in the Works
2/10/2016 9:42 AM EDT
It has been confirmed that Fox is already working on a Deadpool sequel. The script will be written, once again, by Rhett Reese and Paul Wernick.Deadpool, which opens this Friday, is on track to earn at least $65 - $70 million over the holiday weekend, making it a prime subject for a sequel.Tim Miller will return to the project in a creative capacity, but won't be directing, as he did for the first...
More>>
Deadpool 2 4K Ultra HD Review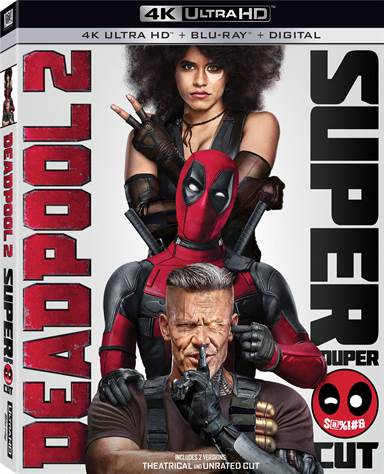 Whether you love him or you hate him…he doesn't really care. He's the Merc with a mouth, the Frozen to your Yentl, the X - Force to your X-Men, the.. well you get the picture. Or do you need me to draw you one? After the incredible worldwide success of
Deadpool
in 2016, you knew it was inevitable that there would be a sequel and we got it in May of 2018. Of course, three months later it's time for the 4k Blu-ray combo pack to make its debut and like everything
Deadpool
, it's supercharged and extra large.
Deadpool 2 - The Super Duper Cut
offers not only extras but 15 extra minutes that weren't in the original theatrical release.
Wade Wilson/Deadpool (Ryan Reynolds; Green Lantern…just kidding - Buried) has really grown into his own as a mercenary in this second installment of what will hopefully be at least a trilogy. As the film opens he is traveling the world killing bad guys for money. However, back home in the United States, he makes a fatal error and the bad guy gets away. This leads to (spoiler alert) Vanessa's (Morena Baccarin; Gotham) death. Thrown into depression and despair, Wade tries every imaginable way to kill himself. Sadly, when nothing works he reluctantly joins the X-Men…trainee program.
That is where he meets the unfortunately named Russell/FireFist (Julian Dennison; Hunt for the Wilderpeople). Russell is a 14-year-old boy who tries to kill the headmaster of the mutant home he lives in because he is being abused by the staff and headmaster. Wade tries to save Russell but they both end up in jail. While there Cable (Josh Brolin; No Country for Old Men) comes to kill Russell before he can become angry and destructive. and wreck havoc in the future. When a turn of events has Deadpool and Cable teaming up, Deadpool convinces Cable to give him 30 seconds to try and stop Russell and save his life.
One would think that Ryan Reynolds would be skeptical to take on another superhero after the less than stellar performance of The Green Lantern but Deadpool is a part he was meant to play. Sarcastic and snarky, Reynolds nails each line giving both films their hilarious undertones. Brolin is well suited to the role of Cable. He is serious and brooding and is a stark contrast to the rest of the humorous laden cast. Dennison is good as the teenager on a rampage and the supporting cast just make the film flow seamlessly with hilarious one-liners throughout.
Twentieth Century Fox Home Entertainment went all out on this combo pack giving fans four different discs and a plethora of extras. Besides the digital code, there is the Blu-ray disc, the extended version lu-ray disc, the 4k version and the 4k extended version with 15 more minutes of footage to enjoy. The 4k discs are 2160p video quality and the upgrade really pays off as you can see every minute detail in sharp clarity. From the fuzz on Wade's sweater to the scars on Cable's face every item can be seen clearly. The Dolby Atmos audio is an excellent complement to the superior video quality. From the eclectic soundtrack and the sound effects to the numerous and fast-paced dialogue, the audio is clean and crisp and envelopes the viewer for a fuller experience. There are also numerous extras to sit through with over an hour of hilarious bits and pieces including made-up trailers and teasers and behind the scenes footage. If I have one complaint about the extended cut it's that they replaced the A-ha classic song Take On Me with some other melodramatic tune.
If the first Deadpool movie was funny and shocking the second is even more so with raunchier jokes and gags throughout. The script may not be as good as the original but it is still an enjoyable way to spend a few hours. For fans, this combo pack is a must have as the extended scenes are woven seamlessly throughout the movie and the extras are worth watching more than once.
Grade: A-
Read More Deadpool 2 Reviews
For more reviews please visit our film/television review section.
After surviving a near fatal bovine attack, a disfigured cafeteria chef (Wade Wilson) struggles to f...

After surviving a near fatal bovine attack, a disfigured cafeteria chef (Wade Wilson) struggl...

Wade and the other girls from the Sisterhood of the Traveling Pants plan a trip to Cabot Cove. AKA t...
This December, get ready for a fairy tale that gives zero F's.

To kick off the holiday season,...

After surviving a near fatal bovine attack, a disfigured cafeteria chef (Wade Wilson) struggles to f...

After surviving a near fatal bovine attack, a disfigured cafeteria chef (Wade Wilson) struggles to f...
FlickDirect's Austin Putnam reviews the latest film featuring the "Merc with a mouth",...

After surviving a near fatal bovine attack, a disfigured cafeteria chef (Wade Wilson) struggles to f...
SPONSORED LINKS