Deadpool 2 (2018)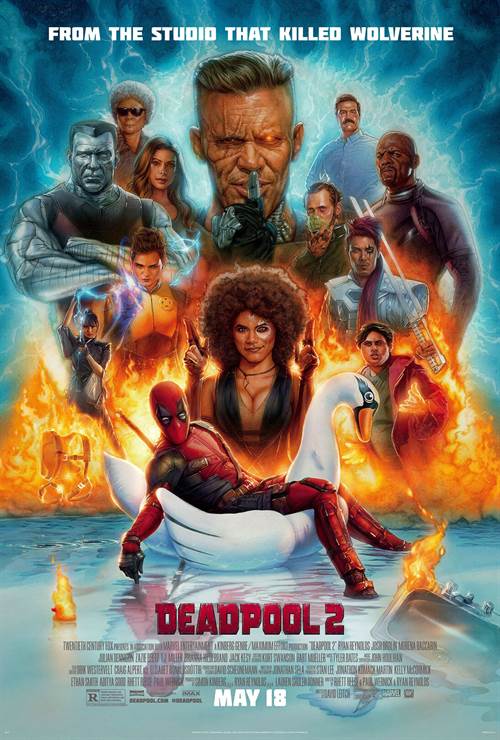 Share this:
| | |
| --- | --- |
| Director: | |
| Writers: | |
| Cast: | |
| Released: | Friday, May 18, 2018 |
| Length: | 119 minutes |
| Studio: | 20th Century Studios |
| Genre: | Sci-Fi/Fantasy, Action/Adventure |
| Rating: | Under 17 requires accompanying parent or adult guardian. |
This film contains a scene during or after the credits.
Synopsis
After surviving a near fatal bovine attack, a disfigured cafeteria chef (Wade Wilson) struggles to fulfill his dream of becoming Mayberry's hottest bartender while also learning to cope with his lost sense of taste. Searching to regain his spice for life, as well as a flux capacitor, Wade must battle ninjas, the yakuza, and a pack of sexually aggressive canines, as he journeys around the world to discover the importance of family, friendship, and flavor - finding a new taste for adventure and earning the coveted coffee mug title of World's Best Lover.

Purchase DVD/Blu-ray/4K UHD physical copy of Deadpool 2 today at Amazon.com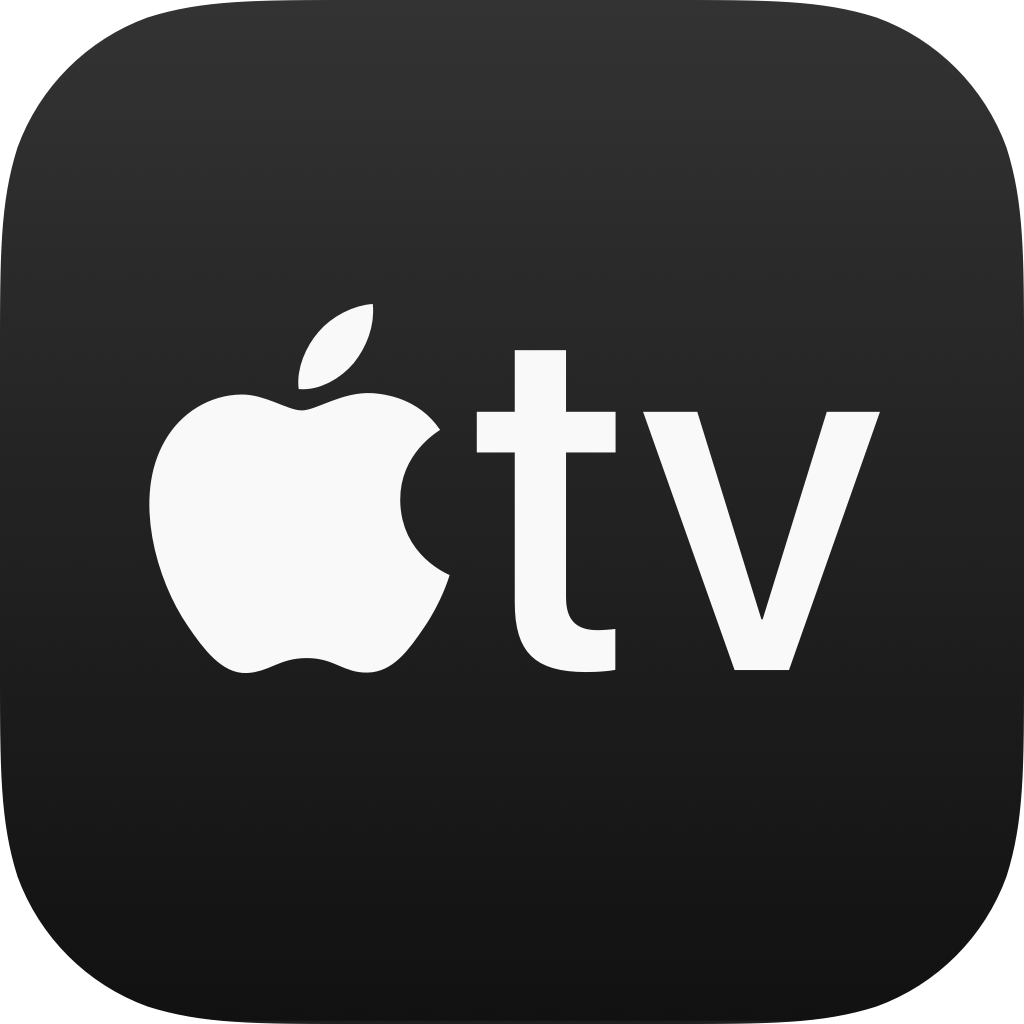 Download Deadpool 2 in Digital HD/4K from the iTunes store.
Listen to the Deadpool 2 soundtrack on Apple Music.
Deadpool 2 images are © 20th Century Studios. All Rights Reserved.
Update on Deadpool 3 From Marvel Studios
2/24/2021 4:12 PM EST
While at today's TCA Kevin Feige commented about making more adult-oriented entertainment for streaming in the MCU. He led on that "Deadpool" may have more life left in it.When asked about the upcoming adult-oriented content, Feige said, "I think we target everything we're doing for kids and adults, so I think your question is more adult or R-rated. Other than Deadpool, which has already establish...
More>>
Deadpool 3 Is Coming, And It Will Be R-Rated
11/20/2020 2:46 PM EST
Although Deadpool may not necessarily match the "Disney" image, the franchise, acquired during the Twentieth Century Fox merger, is recognized as profitable and therefore worthy of a third installment.  After several months of meetings, Ryan Reynolds and the Studio have tapped Wendy Molyneux and Lizzie Molyneux-Loeglin to write Deadpool 3 with Reynolds set to reprise his role as a wise-cracking su...
More>>
Disney CEO Bob Iger Assures Fans that Rated R Films Will Continu...
2/5/2019 11:10 PM EST
Those who may have been concerned with the future of some of 21st Century Fox's R-rated films after the Disney acquisition, needn't worry. Films like Deadpool will still keep their edge, according to Disney Chairman and CEO Bob Iger."We will continue in that business. There's certainly popularity" with those types of films. He added that the company is  "carefully branding [R-rated films]…so we're...
More>>
Deadpool and Friends' Believe in Your Selfie Museum Coming to NYC
8/1/2018 10:02 AM EST
20th Century Fox Home Entertainment has just announced that they will be opening the Deadpool and Friends' Believe in Your Selfie Museum.The "selfie museum" will be a limited run photo opp pop-up that will take place in New York City's West Village to commemorate the release of Deadpool 2 Super Duper $@%!#& Cut, on Digital August 7 and Blu-ray August 21.  Nine distinct photo opps give fans the cha...
More>>
The Merc With The Mouth's Swanky New Address
7/27/2018 9:04 AM EST
Are you a fan of the Merc with a mouth? Do you wonder what it would be like to hang out with him? Or crash at his (not so) luxurious pad? Well, one lucky individual got that opportunity at San Diego Comic-Con 2018 when Twentieth Century Fox Home Entertainment chose one winner for an overnight stay in the Deadpool suite.Located in the Hard Rock hotel in the Gaslamp District of Downtown San Diego, t...
More>>
Deadpool 2 Post-credits Hitler Scene Cut
5/18/2018 3:30 PM EST
Deadpool 2, which has busted out of the box office gates, apparently had a post-credits scene that was deemed to be in poor taste.One wonders what exactly Deadpool could do that would be deemed "too far" but apparently, killing a baby was where the line was drawn.In the scene, we see Deadpool, who has traveled back in time, appears in a hospital in the newborn area, looking over a crib with a baby...
More>>
Josh Brolin Cast as Cable for Deadpool 2
4/12/2017 3:49 PM EST
It has been announced that Josh Brolin has been cast in the upcoming "Deadpool 2" film. He will be playing the role of Cable. Brolin has been involved with the Marvel Universe before, as Thanos. Brolin's character, also known as Nathan Summers, has been pared up with "Deadpool" in many of the comics, including their own series. As a child, he was sent to the future where he became a warrior, and e...
More>>
Michael Shannon Top Pick for Deadpool's Cable Role
3/22/2017 2:51 PM EST
Michael Shannon ("Man of Steel") is said to be the top choice for the role of Cable in the upcoming "Deadpool 2" film, according to sources.Cable, whose real name is Nathan Summers, worked alongside Deadpool in many of the comics. We even got to see a bit of a tease for the character's appearance in the "Deadpool" scene that aired before "Logan" in the theaters. There was a message on a phone boot...
More>>
Deadpool Sequel Already in the Works
2/10/2016 9:42 AM EST
It has been confirmed that Fox is already working on a Deadpool sequel. The script will be written, once again, by Rhett Reese and Paul Wernick.Deadpool, which opens this Friday, is on track to earn at least $65 - $70 million over the holiday weekend, making it a prime subject for a sequel.Tim Miller will return to the project in a creative capacity, but won't be directing, as he did for the first...
More>>
Once Upon a Deadpool Blu-ray Review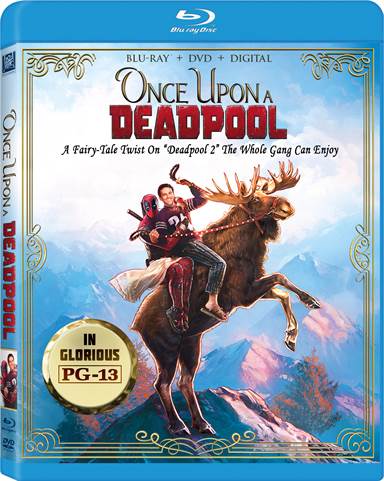 When
Deadpool
made its way to theaters on 2016 it did so with a hard R rating much to the studio's and parents' chagrin. It was only natural when the sequel arrived that it too would have that same R rating and be inappropriate for children. In fact, part of what audiences like so much about the films and the character is his crass demeanor that is so uncharacteristic of a superhero.
Unfortunately, that same inappropriateness also alienated a segment of the populations that would want to bring their children to a superhero film. This past December, Fox seemed to remedy this flaw with Once Upon A Deadpool – a PG-13 rated version of the film. With the success of the cleaned up film, it was only natural that it would be released for home entertainment and everyone can rejoice because that time has finally arrived.
For the uneducated, Deadpool (Ryan Reynolds; X-Men Origins Wolverine) a.k.a Wade Wilson is a former special ops soldier turned mercenary who finds out he has cancer. In an attempt to discover a cure he undergoes experimentation that leaves him physically disfigured but with superhero powers. In Deadpool 2 the love of his life, Vanessa (Morena Baccarin; Gotham), is murdered and Wade finds himself with no desire to live. That is, of course, until he finds himself on a mission to save a mutant, teenage boy, Firefist (Julian Dennison; Hunt for the Wilderpeople), from the half human/half cyborg Cable (Josh Brolin; No Country for Old Men) who shows up from the future to stop the kid before he becomes a vicious killer.
While the original movies lend themselves to an R rating, they missed out on a large segment of the population. In order to be more inclusive Reynolds and writers Rhett Reese and Paul Wernick (Zombieland) enlisted Fred Savage (The Wonder Years) to recreate his character from The Princess Bride to help tell a cleaner version of the story. The combination works in theory with a few hiccups along the way.
Once Upon a Deadpool is more of a companion piece rather than a replacement for Deadpool 2 as it doesn't easily explain several of the plot points which are glossed over in this family-friendlier version. It also doesn't make all that much sense to a younger generation that probably isn't familiar with the character a young Savage played in The Princess Bride. However, it does give parents what they want – a cleaner version of an R rated film that they can take their kids to see. Though, that isn't saying much as the PG-13 rating still leaves plenty of leeway for curse words to fly and to include inappropriate references throughout.
The Blu-ray disc is the standard fare quality wise with a 1080p resolution and a 2.39:1 aspect ratio. Everything looks pretty much clean but at the end of the film, the color palette seems to be more muted than I remember especially when the team tries to save fire fist from killing the headmaster. Deadpool's red costume looks darker bordering towards a reddish black hue. The audio is a little stronger since it is DTS-HD Master audio 7.1. The dialog is crisp and the eclectic soundtrack comes across nicely. The combo pack does not offer any extras though which is a little disappointing. A few short features describing the concept for this version and perhaps an interview with Fred Savage would have been a fun addition.
I think the thing I love most about this film is that it benefits charity. Twentieth Century Fox Home Entertainment will be donating $1 from every Blu-ray™ Purchase or Digital Buy or Rent from January 15 to January 28, 2019, to Fudge Cancer (US only. Minimum donation of $100,000). Fox also donated $1 for each ticket purchased during the film's festive theatrical release.
It also offers younger audiences to get an idea of what Deadpool is without being subjected to the R rated version. However, this "tamer" version lacks some of what I originally loved about Deadpool with the filthy mouth and the graphic violence (shooting someone in the head just doesn't have the same impact thought the blood splatter). As I said earlier this would make a nice companion piece to the original film so if you own one you should definitely own the other. If you already have Deadpool 2 at home, go buy this one. If you do not, invest in both movies.
Grade: B
Read More Deadpool 2 Reviews
For more reviews please visit our film/television review section.
After surviving a near fatal bovine attack, a disfigured cafeteria chef (Wade Wilson) struggles to f...

After surviving a near fatal bovine attack, a disfigured cafeteria chef (Wade Wilson) struggl...

Wade and the other girls from the Sisterhood of the Traveling Pants plan a trip to Cabot Cove. AKA t...
This December, get ready for a fairy tale that gives zero F's.

To kick off the holiday season,...

After surviving a near fatal bovine attack, a disfigured cafeteria chef (Wade Wilson) struggles to f...

After surviving a near fatal bovine attack, a disfigured cafeteria chef (Wade Wilson) struggles to f...
FlickDirect's Austin Putnam reviews the latest film featuring the "Merc with a mouth",...

After surviving a near fatal bovine attack, a disfigured cafeteria chef (Wade Wilson) struggles to f...
SPONSORED LINKS