Search Results For Rhett Reese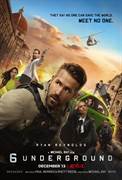 6 Underground (2019)
What's the best part of being dead? It isn't escaping your boss, your ex, or even erasing your criminal record. The best part about being dead...is the freedom. The freedom to fight the injustice and...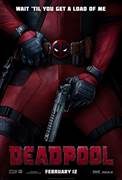 Deadpool (2016)
Based upon Marvel Comics' most unconventional anti-hero, DEADPOOL tells the origin story of former Special Forces operative turned mercenary Wade Wilson, who after being subjected to a...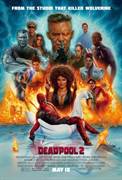 Deadpool 2 (2018)
After surviving a near fatal bovine attack, a disfigured cafeteria chef (Wade Wilson) struggles to fulfill his dream of becoming Mayberry's hottest bartender while also learning to cope with his...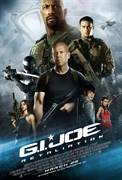 G.I. Joe: The Retaliation (2013)
In the continuing adventures of the G.I. Joe team, Duke (Channing Tatum), second-in-command Roadblock (Dwayne Johnson), and the rest of the Joes (D.J. Cotrona, Byung-hun Lee) face a two-fold threat....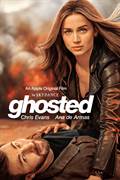 Ghosted (2023)
Salt-of-the-earth Cole (Chris Evans) falls head over heels for enigmatic Sadie (Ana de Armas) — but then makes the shocking discovery that she's a secret agent. Before they can decide on a second...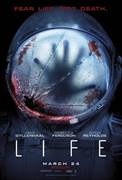 Life (2017)
Life tells the story of the six-member crew of the International Space Station that is on the cutting edge of one of the most important discoveries in human history: the first evidence of...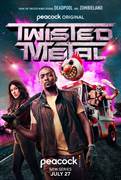 Twisted Metal (2023)
TWISTED METAL, a half-hour live-action TV series based on the classic PlayStation game series, is a high-octane action comedy, based on an original take by Rhett Reese & Paul Wernick and written...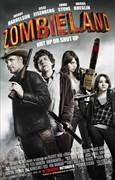 Zombieland (2009)
In the horror comedy Zombieland focuses on two men who have found a way to survive a world overrun by zombies. Columbus is a big wuss -- but when you're afraid of being eaten by zombies, fear can...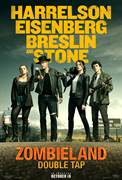 Zombieland: Double Tap (2019)
After a fight between Columbus and Wichita creates a deep rift in the make-shift family that causes Little Rock to leave with a strange man, the group must band together to find Little Rock and mend...