Deadpool (2016)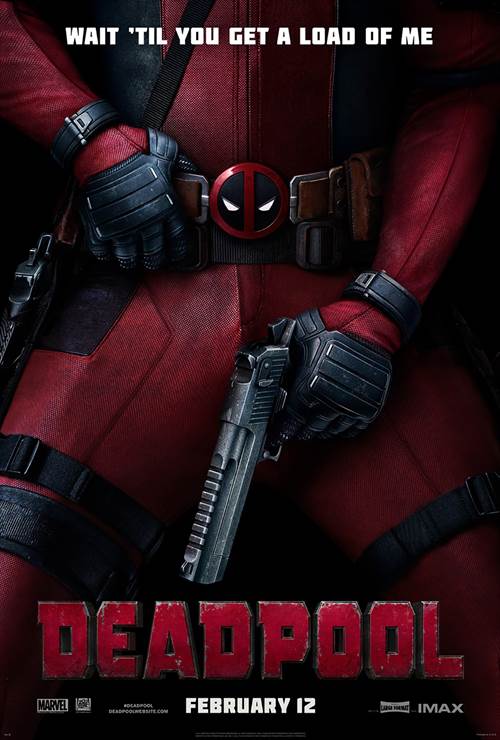 | | |
| --- | --- |
| Director: | |
| Writers: | |
| Cast: | |
| Released: | Friday, February 12, 2016 |
| Length: | 106 minutes |
| Studio: | 20th Century Studios |
| Genre: | Sci-Fi/Fantasy, Action/Adventure |
| Rating: | Under 17 requires accompanying parent or adult guardian. |
This film contains a scene during or after the credits.
Deadpool Synopsis
Based upon Marvel Comics' most unconventional anti-hero, DEADPOOL tells the origin story of former Special Forces operative turned mercenary Wade Wilson, who after being subjected to a rogue experiment that leaves him with accelerated healing powers, adopts the alter ego Deadpool. Armed with his new abilities and a dark, twisted sense of humor, Deadpool hunts down the man who nearly destroyed his life.

Purchase DVD/Blu-ray/4K UHD physical copy of Deadpool today at Amazon.com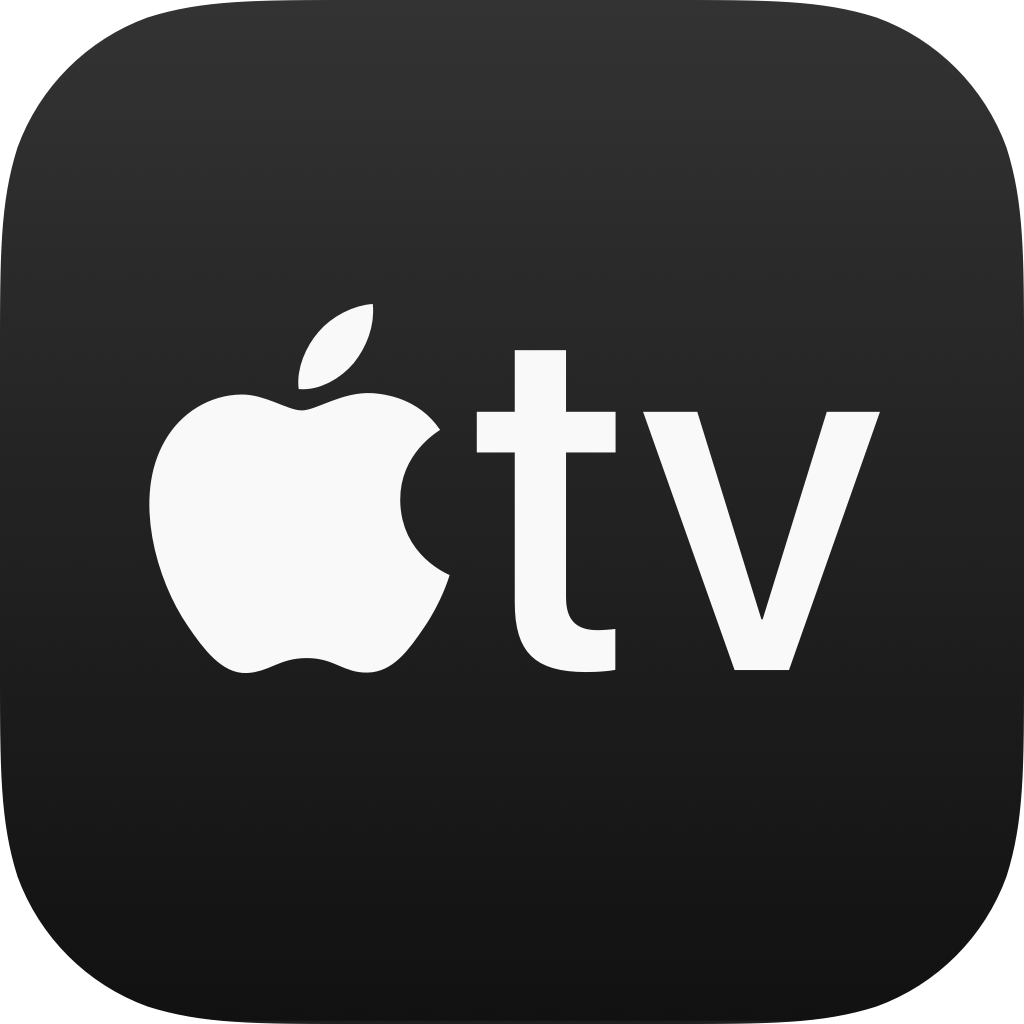 Stream Deadpool in Digital HD/4K from the AppleTV store.
Deadpool images are © 20th Century Fox. All Rights Reserved.
Hugh Jackman to Reprise Wolverine Role for Deadpool 3
9/28/2022 10:17 AM EST
In somewhat surprising news, Hugh Jackman will be reprising his role as Wolverine for the upcoming Disney/Marvel film "Deadpool 3". Ryan Reynolds took to social media yesterday to announce the news."Hey everyone, we're extremely sad to have missed D23, but we've been working very hard on the next Deadpool film for a good long while now. I've had to really search my soul on this one. His first appe...
More>>
Deadpool 3 Is Coming, And It Will Be R-Rated
11/20/2020 2:46 PM EST
Although Deadpool may not necessarily match the "Disney" image, the franchise, acquired during the Twentieth Century Fox merger, is recognized as profitable and therefore worthy of a third installment.  After several months of meetings, Ryan Reynolds and the Studio have tapped Wendy Molyneux and Lizzie Molyneux-Loeglin to write Deadpool 3 with Reynolds set to reprise his role as a wise-cracking su...
More>>
Disney CEO Bob Iger Assures Fans that Rated R Films Will Continu...
2/5/2019 11:10 PM EST
Those who may have been concerned with the future of some of 21st Century Fox's R-rated films after the Disney acquisition, needn't worry. Films like Deadpool will still keep their edge, according to Disney Chairman and CEO Bob Iger."We will continue in that business. There's certainly popularity" with those types of films. He added that the company is  "carefully branding [R-rated films]…so we're...
More>>
The Merc With The Mouth's Swanky New Address
7/27/2018 9:04 AM EST
Are you a fan of the Merc with a mouth? Do you wonder what it would be like to hang out with him? Or crash at his (not so) luxurious pad? Well, one lucky individual got that opportunity at San Diego Comic-Con 2018 when Twentieth Century Fox Home Entertainment chose one winner for an overnight stay in the Deadpool suite.Located in the Hard Rock hotel in the Gaslamp District of Downtown San Diego, t...
More>>
Deadpool 2 Post-credits Hitler Scene Cut
5/18/2018 3:30 PM EST
Deadpool 2, which has busted out of the box office gates, apparently had a post-credits scene that was deemed to be in poor taste.One wonders what exactly Deadpool could do that would be deemed "too far" but apparently, killing a baby was where the line was drawn.In the scene, we see Deadpool, who has traveled back in time, appears in a hospital in the newborn area, looking over a crib with a baby...
More>>
Josh Brolin Cast as Cable for Deadpool 2
4/12/2017 3:49 PM EST
It has been announced that Josh Brolin has been cast in the upcoming "Deadpool 2" film. He will be playing the role of Cable. Brolin has been involved with the Marvel Universe before, as Thanos. Brolin's character, also known as Nathan Summers, has been pared up with "Deadpool" in many of the comics, including their own series. As a child, he was sent to the future where he became a warrior, and e...
More>>
Michael Shannon Top Pick for Deadpool's Cable Role
3/22/2017 2:51 PM EST
Michael Shannon ("Man of Steel") is said to be the top choice for the role of Cable in the upcoming "Deadpool 2" film, according to sources.Cable, whose real name is Nathan Summers, worked alongside Deadpool in many of the comics. We even got to see a bit of a tease for the character's appearance in the "Deadpool" scene that aired before "Logan" in the theaters. There was a message on a phone boot...
More>>
Deadpool Sequel Already in the Works
2/10/2016 9:42 AM EST
It has been confirmed that Fox is already working on a Deadpool sequel. The script will be written, once again, by Rhett Reese and Paul Wernick.Deadpool, which opens this Friday, is on track to earn at least $65 - $70 million over the holiday weekend, making it a prime subject for a sequel.Tim Miller will return to the project in a creative capacity, but won't be directing, as he did for the first...
More>>
Deadpool 4K Review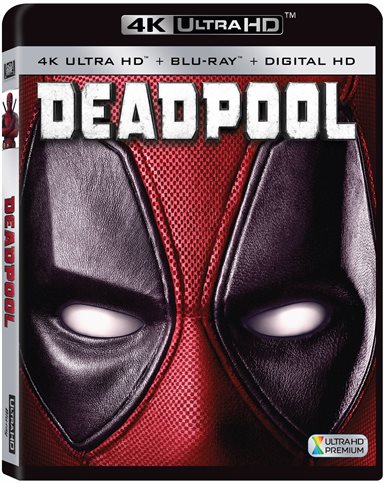 Until earlier this year, Deadpool was just known to the legion of die hard comic book fans around the world. However, In February of 2016 the general public was introduced to the "Merc with a Mouth" and the world has never been the same.
In case you haven't heard of Deadpool before, he is nothing like any other superhero you have ever encountered. His morals are extremely flexible, and while he sometimes will help the greater good, he is always in it for himself, as well. He breaks the 4th wall, talking directly to the audience and acknowledges he is a comic book character on the written page, as well as on the screen.
Playing the title character is Ryan Reynolds (Green Lantern) who has been in trying to get this film made ever since he was told about him on while on the set of New Line Cinema's Blade Trinity. After a brief and non-rememberable role as Wade Willson/Deadpool in X-Men Origins: Wolverine, test footage was shot for a full blown Deadpool movie, but the executives at 20th Century Fox never greenlit the project. Fast forward a couple of years, and somehow (to this day no one is claiming responsibility) the test footage was leaked online and then the rest, shall we say, is history. After having the online community make a lot of noise about the test footage and the desire to see the film, 20th Century Fox greenlit the production and gave Ryan Reynolds the role he was born to play.
With director Tim Miller (Sott Pilgrim vs. the World Scott Pilgrim vs. the World) not wanting to make just an "origin story" film, he and Ryan Reynolds compromised. The film alternates between a revenge story and introducing the world to the situation and circumstances that created the character of Deadpool. The film works by basically letting Reynolds do what he does — run his mouth off with off colored jokes, extreme violence, and a hyperconnectivity that is rarely scene in films these days.
Rounding out the cast is Wade's girlfriend, Vanessa (Morena Baccarin; Gotham), his best friend Weasel (T.J. Miller; Transformers: Age of Extinction), The X-Men Colossus and Negasonic Teenage Warhead (played by Stefan Kapicic and Brianna Hildebrand), as well as villains Ajax (Ed Skrein; Transporter Refueled) and Angel Dust (Gina Carano; Fast and Furious 6). All the supporting cast members play their parts perfectly. The only one that could have been handled better would be having Colossus being played by the same person from the other X-Men films, however, rumor has it he was offered the role and turned it down.
At the same time that Deadpool is making its home entertainment debut on Blu-ray and DVD, 20th Century Fox has also given Deadpool the 4k treatment on the brand new 4k Ultra High Definition Blu-ray format. Benefiting from being filmed in 4k, Deadpool is simply amazing on the new 4k UHD format. While the color palette is a bit muted on purpose, the textures and details on each object in a scene truly make this disc "the demo disc" you will use to show off the new 4k format to your friends and family. Even though the 4k format does not support 3D, it is almost as if the picture jumps off the screen and everything comes alive in the room around you. Rounding out the 4k experience is the Dolby Atmos soundtrack. While this audio format has been around for a little while and used on normal Blu-ray disc, it truly complements the new 4k picture extremely well. Virtual bullets are constantly buzzing past your head, while Ryan Reynolds' hilarious dialog is crisp, sharp, and clear.
Making sure Deadpool 4k is presented with the best quality, every inch of space on the 4k Blu-ray disc is used for the picture and sound relegated the extra to the Blu-ray disc which also comes in the package. 20th Century Fox knows their core audience of this film loves to eat and sleep their films and they spared no expense on the extras that are contained on this disc for it's fans. The extras include a normal digital copy of the film that can be redeemed on iTunes or Ultraviolet, a gag reel, deleted and extended scenes, a gallery, Deadpool's Fun Sack ( a look at all the hilarious marketing done for the film), and last, but not least, the big chimichanga of the bunch — an hour and 20 minute long making of featurette entitled From Comics to Screen...to Screen.
With the release of Deadpool in theaters, and now home entertainment this year, Marvel and 20th Century Fox bucked the current superhero trend and showed there is an audience for adult themed humor and violence in the comic book genre. Deadpool works well. Amazingly well. So well, in fact, it has become the highest grossing R rated film ever made, and with a sequel already in the works, it looks like we will be seeing the "merc with a mouth" for a long time to come. One can only hope that the same can be said about the new 4k UHD format and the time and quality that the filmmakers and 20th Century Fox used to produce this home theater title.
Read More Deadpool Reviews
For more reviews please visit our film/television review section.
Based upon Marvel Comics' most unconventional anti-hero, DEADPOOL tells the origin story of former Special Forces operative turned mercenar...
SPONSORED LINKS