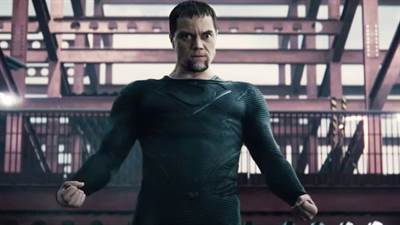 Michael Shannon ("Man of Steel") is said to be the top choice for the role of Cable in the upcoming "Deadpool 2" film, according to sources.

Cable, whose real name is Nathan Summers, worked alongside Deadpool in many of the comics. We even got to see a bit of a tease for the character's appearance in the "Deadpool" scene that aired before "Logan" in the theaters. There was a message on a phone booth that read "Nathan Summers cumming soon!"

Zazie Beetz was recently cast in the film to play mutant mercenary Domino.

"Deadpool" opened on Valentine's Day to $782.6 million worldwide, making it Fox's biggest hit of 2016, as well as the highest-grossing R-rated film in history.

Aside from "Man of Steel", Shannon has starred in "Mud," "Take Shelter," "Frank & Lola," "Machine Gun Preacher," and "The Iceman", and earned two Academy Award nominations for best supporting actor for "Revolutionary Road" and "Nocturnal Animals."

"Deadpool 2" is slated for a March 2, 2018 release.