Zombieland (2009)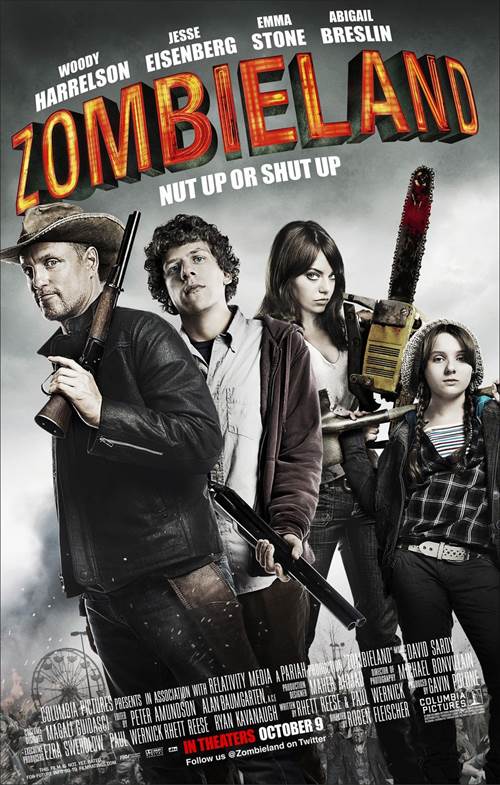 | | |
| --- | --- |
| Director: | |
| Writers: | |
| Cast: | |
| Released: | Friday, October 2, 2009 |
| Length: | 81 minutes |
| Studio: | Columbia Pictures |
| Genre: | Sci-Fi/Fantasy, Comedy |
| Rating: | Under 17 requires accompanying parent or adult guardian. |
Zombieland Synopsis
In the horror comedy Zombieland focuses on two men who have found a way to survive a world overrun by zombies. Columbus is a big wuss -- but when you're afraid of being eaten by zombies, fear can keep you alive. Tallahassee is an AK-toting, zombie-slaying' bad ass whose single determination is to get the last Twinkie on earth. As they join forces with Wichita and Little Rock, who have also found unique ways to survive the zombie mayhem, they will have to determine which is worse: relying on each other or succumbing to the zombies.

Purchase DVD/Blu-ray/4K UHD physical copy of Zombieland today at Amazon.com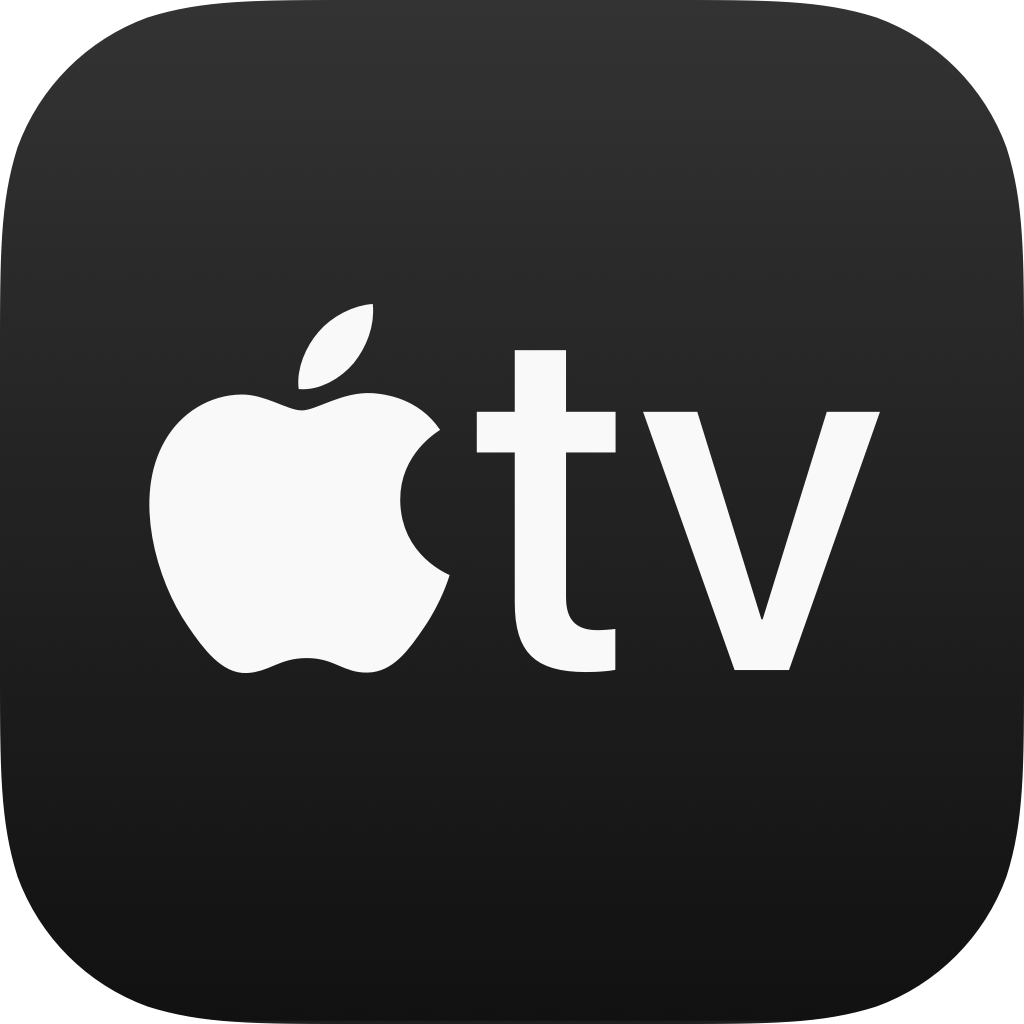 Stream Zombieland in Digital HD/4K from the AppleTV store.
Zombieland images are © Columbia Pictures. All Rights Reserved.
Zombieland Series in the Works
1/24/2013 4:18 PM EST
Amazon is reportedly in negotiations with Sony Pictures TV to create a half hour comedy series based on "Zombieland".  The show will be written by the film's writers, Rhett Reese and Paul Wernick, as well as co-executive produced. This would fulfill the original vision for Zombieland, which was developed for CBS back in 2005.  The series was passed on by CBS and Syfy, so they turned the project in...
More>>
Zombieland Sequel Status Not Looking Good
1/13/2013 2:12 PM EST
Ruben Fleischer, who was out doing press for "Gangster Squad", says that his planned "Zombieland" sequel has come to a halt."I hate to do it, but I can say that there's no immediate plans to make the movie. There's no script, really, so the likelihood of it happening is slim. But I would not wanna put a nail in that coffin. It's not that the studio is not excited, it's that we took one shot at the...
More>>
Zombieland Blu-ray Review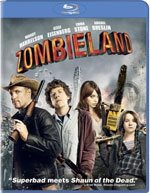 I have to admit that the trailers confused me. There seemed to be a video-game element to the film, and I knew that at least part of it took place in an amusement park. I wondered if it was similar to a virtual-reality game with the characters entrapped in zombies. This shows you how much I go out of my way to avoid trailers and previews before seeing something…oh, to have seen The Truman Show without knowing anything about it...
In case anyone is wondering, Zombieland is the great American zombie movie. It is a comedy that takes itself seriously enough to be entertaining without moving into the zone where you can no longer care about any of the characters because "it is all a joke". That is a fine line to walk, and Zombieland, to my eye, does it like a high-wire artist.
The film gives us 'Columbus' (Jesse Eisenberg), a nerd-survivor who was playing World of Warcraft and drinking Code Red when the viral plague hit. Although the zombies are allegedly plague zombies, they do not 'run down' like you would expect plague zombies to. He teams up with 'Tallahassee' who is played by the indomitable Woody Harrelson. He is a supreme bad-ass who tolerates, and then comes to be like the awkward, uncomfortable Eisenberg. They use the places they are heading as their names, so they won't get too attached.
By the time Zombieland starts, society has already collapsed; almost everyone is dead. Columbus and Tallahassee are driving across the zombie-infested landscape in whatever vehicles they can find, and they always seem to ride in style, looking for things that don't really mean a lot. Columbus is going to see his parents, who he was estranged from -- because, hey -- Why not? Tallahassee is looking for the few remaining Twinkies left in the world.
They encounter other people, a variety of shops that are mostly untouched -- with the power still working, and ultimately arrive at a destination different from the one they intended. Columbus narrates, and his perspective adds a great deal as he discuses his "rules", e.g. as the #1 rule: Cardio – it is important to be able to outrun the fast-moving, zombies; he also works out stuff and gives us back a story.
The film is a comedy, and we sometimes get little visual asides such as the 'zombie kill of the week' or an illustration of what happens when the rules are broken. Filmmakers, Rhett Reese and Paul Wernick, take care to tell a road-trip story that happens to have zombies, con-games, and a little high-society instead of focusing on the grim elements of a society that has collapsed into horror. Although with all of that, the zombies are still pretty grotesque, and there is enough gore in the film to give it an "R" rating.
At 88 minutes, it speeds along with the pacing of one of its quick-sprinting zombies; and even to the end, it kept me guessing as to which cliches it would embrace: the lone-survivor one; the fake-happy ending one; or the somber big-picture one? It turns out that it was almost none of them. There are barely enough zombie comedies to get a Wikipedia listing, but the one I most want to compare it to is Shaun of the Dead -- noteworthy in that it may be the only movie where the zombie plague is actually beaten back, and normal society returns.
If nothing else, Zombieland is much, much more American than Shaun, and the characters are far more proactive and violent. I feel its balance of morbid humor and horror more satisfying than Shaun's. In both movies, a sympathetic character gets killed but has a chance to speak before they die. I found Zombieland's interpretation of that scene more satisfying than Shaun's, and I felt the pacing refreshingly faster and more kinetic.
As with most Universal releases, the Blu-ray is encoded in the latest MPEG-4 AVC codec, which is simply amazing. The blacks are perfect and do set the perfect tone for this film. Also, the zombie slaying is in perfect, home-theater harmony with the same DTS-HD Master Audio 5.1 set up that is used by Universal Home Entertainment on their release. Last but not least, Zombieland is filled with extras every Zombie lover could want including:
Audio commentary with Director Ruben Fleischer, Woody Harrelson, Jesse Eisenberg, and writers Rhett Reese and Paul Wernick;
Featurette: In Search of Zombieland (HD)
Featurette: Zombieland is Your Land (HD)
The Theatrical Trailers
Digital Copy.
Zombieland is a pretty rare breed of film that succeeds admirably on two levels: it is hard to make a Zombie comedy that takes the essential nature of the zombies seriously, and then derives comedy from the perspective of the people caught in the apocalyptic nightmare. I have to say I enjoyed Zombieland a lot more than I expected to.
-- Marco Chacon
Read More Zombieland Reviews
For more reviews please visit our film/television review section.
SPONSORED LINKS