Jesse Eisenberg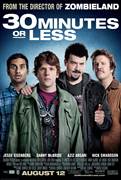 30 Minutes or Less (2011)
30 Minutes or Less centers on a junior high history teacher (Ansari) and a pizza-delivery man who are forced to rob a bank when one of them is strapped to a bomb vest. (McBride is one of the men looking...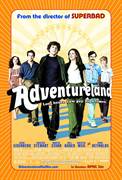 Adventureland (2009)
It's the summer of 1987, and James Brennan (Jesse Eisenberg), an uptight recent college grad, can't wait to embark on his dream tour of Europe. But when his parents (Wendie Malick and Jack Gilpin) announce...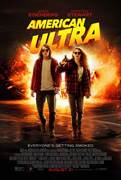 American Ultra (2015)
American Ultra is a fast-paced action comedy about Mike (Eisenberg), a seemingly hapless and unmotivated stoner whose small-town life with his live-in girlfriend, Phoebe (Stewart), is suddenly turned upside...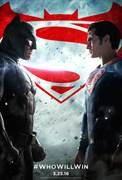 Batman v Superman: Dawn of Justice (2016)
It's been nearly two years since Superman's (Henry Cavill) colossal battle with Zod (Michael Shannon) devastated the city of Metropolis. The loss of life and collateral damage left many feeling angry and...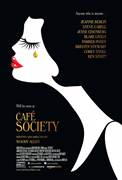 Cafe Society (2016)
Set in the 1930s, Woody Allen's bittersweet romance CAFÉ SOCIETY follows Bronx-born Bobby Dorfman (Jesse Eisenberg) to Hollywood, where he falls in love, and back to New York, where he is swept up in the...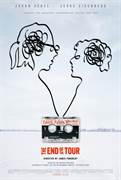 The End of The Tour (2015)
THE END OF THE TOUR tells the story of the five-day interview between Rolling Stone reporter and novelist David Lipsky (Jesse Eisenberg) and acclaimed novelist David Foster Wallace (Jason Segel), which...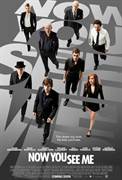 Now You See Me (2013)
Now You See Me pits an elite FBI squad in a game of cat and mouse against "The Four Horsemen," a super-team of the world's greatest illusionists. "The Four Horsemen" pull off a...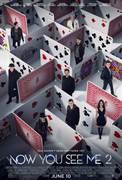 Now You See Me 2 (2016)
THE FOUR HORSEMEN [Jesse Eisenberg, Woody Harrelson, Dave Franco, Lizzy Caplan] return for a second mind-bending adventure, elevating the limits of stage illusion to new heights and taking them around...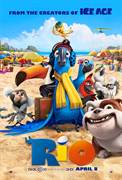 Rio (2011)
Rio is a 3-D animation feature from the makers of the Ice Age films. Set in the magnificent city of Rio de Janeiro and the lush rainforest of Brazil, the comedy-adventure centers on Blu, a rare macaw who...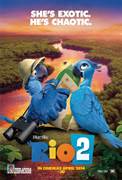 Rio 2 (2014)
In Rio 2 we find Blu, Jewel and their three kids living the perfect domesticated life in that magical city. When Jewel decides the kids need to learn to live like real birds, she insists the family venture...