Batman v Superman: Dawn of Justice (2016)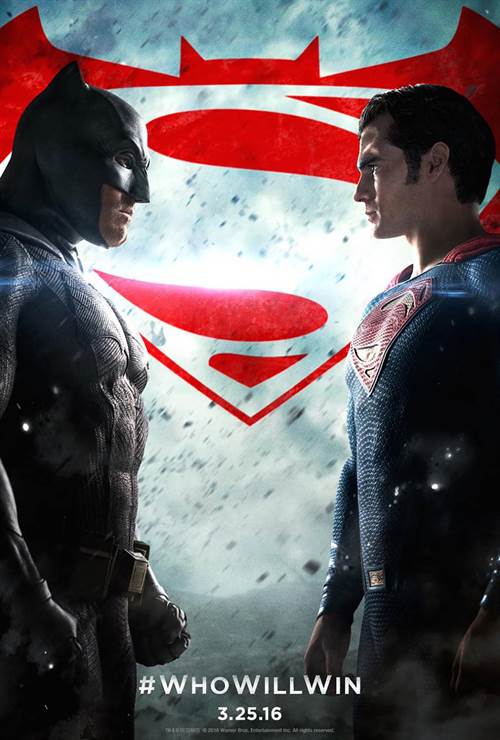 Share this:
| | |
| --- | --- |
| Director: | |
| Writers: | |
| Cast: | |
| Released: | Friday, March 25, 2016 |
| Length: | 151 minutes |
| Studio: | Warner Bros. |
| Genre: | Sci-Fi/Fantasy, Action/Adventure |
| Rating: | Some material may be inappropriate for children under 13. |
Synopsis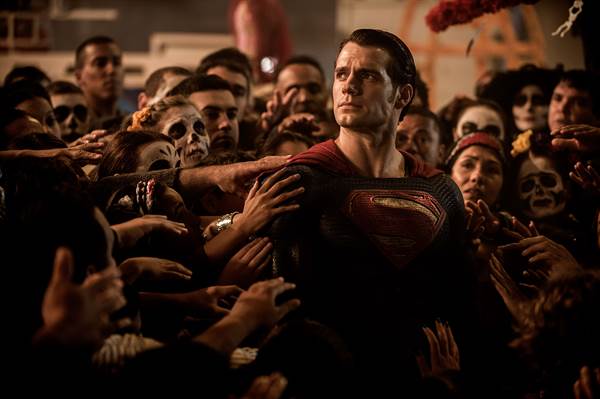 It's been nearly two years since Superman's (Henry Cavill) colossal battle with Zod (Michael Shannon) devastated the city of Metropolis. The loss of life and collateral damage left many feeling angry and helpless, including crime-fighting billionaire Bruce Wayne (Ben Affleck). Convinced that Superman is now a threat to humanity, Batman embarks on a personal vendetta to end his reign on Earth, while the conniving Lex Luthor (Jesse Eisenberg) launches his own crusade against the Man of Steel.

Purchase DVD/Blu-ray/4K UHD physical copy of Batman v Superman: Dawn of Justice today at Amazon.com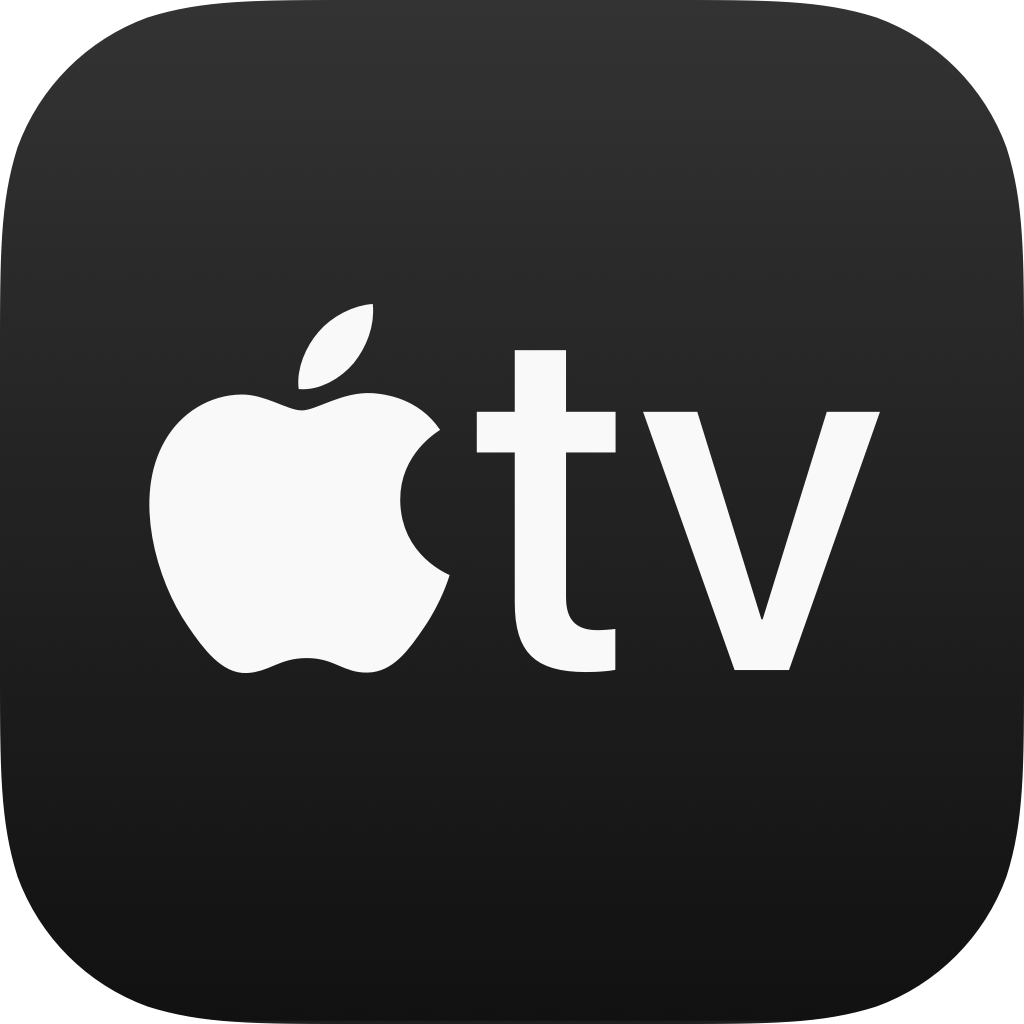 Download Batman v Superman: Dawn of Justice in Digital HD/4K from the iTunes store.
Listen to the Batman v Superman: Dawn of Justice soundtrack on Apple Music.
Batman v Superman: Dawn of Justice images are © Warner Bros.. All Rights Reserved.
Helen Mirren to Star in Shazam! Fury of the Gods
3/24/2021 2:06 PM EST
Helen Mirren has signed on to join the cast of "Shazam! Fury of the Gods". She will play the villain Hespera, a daughter of Atlas.Zachary Levi will reprise his role of Shazam/Billy Batson for the film, which follows the story of a kid who inherits superpowers of six gods - Solomon, Atlas, Zeus, Achilles, and Mercury. The character was created by  Bill Parker and C.C. Beck. 2019's original earned o...
More>>
LexCorp Industries Releases Statement Regarding Future of Company
4/1/2016 10:59 AM EST
Warner Bros and DC have brought their universe to our world with the creation of a LexCorp Industries Instagram page, which you can access here.  The company has posted the following:"Due to unfortunate circumstances, LexCorp Industries will be temporarily suspending it's global operations. When interviewed about his actions against a fallen alien, Lex Luthor responded with; "Ding, ding, ding, din...
More>>
Hans Zimmer to Retire from Superhero Film Work
3/31/2016 3:47 PM EST
Hans Zimmer has announced that he will no longer be writing scores for superhero films.  Zimmer definitely won't be retiring altogether, so not to worry, folks.Zimmer said,  "I have officially retired from the superhero business. I did Batman Begins with [Christopher Nolan] 12 years ago, so The Dark Knight trilogy might be three movies to you - to me it was 11 years of my life."Not only did he com...
More>>
Batman v Superman Stars Come to Film's Defense
3/24/2016 8:45 PM EST
After some not-so-hot reviews of Batman V Superman: Dawn of Justice, stars Henry Cavill and Amy Adams have come to the film's defense. Cavill said, "The interesting thing is that we get the critics who have their personal opinions, and the thing about personal opinions is that they always come from a place. And there's a preconceived idea which you have to get past a critic before you start writin...
More>>
London Premier of Batman V Superman to Go On as Planned Amid Ter...
3/22/2016 2:21 PM EST
The world is taking in the most recent terror attacks that occurred in Brussels, and Warner Bros is among those looking for normality in the wake of tragedy.  The Batman V Superman: Dawn Of Justice premier, which will be taking place tonight in London, has had some changes made to the event.The studio announced in a statement, "Our hearts go out to the victims of recent terrorist attacks, their fa...
More>>
Jesse Eisenberg Cast As Lex Luthor in 'Superman/Batman,' Jeremy ...
1/31/2014 1:08 PM EST
BURBANK, CA, January 31, 2014 - Warner Bros. Pictures announced today that Jesse Eisenberg has been set to star as Lex Luthor and Jeremy Irons will play Alfred in the upcoming Zack Snyder untitled Superman/Batman film. The dual announcement was made today by Greg Silverman, President, Creative Development and Worldwide Production, and Sue Kroll, President, Worldwide Marketing and International Dis...
More>>
Ben Affleck Revealed as Batman
8/22/2013 9:59 PM EST
BURBANK, CA, August 22, 2013 - Ending weeks of speculation, Ben Affleck has been set to star as Batman, a.k.a. Bruce Wayne.  Affleck and filmmaker Zack Snyder will create an entirely new incarnation of the character in Snyder's as-yet-untitled project-bringing Batman and Superman together for the first time on the big screen and continuing the director's vision of their universe, which he establis...
More>>
Batman v Superman: Dawn of Justice Theatrical Review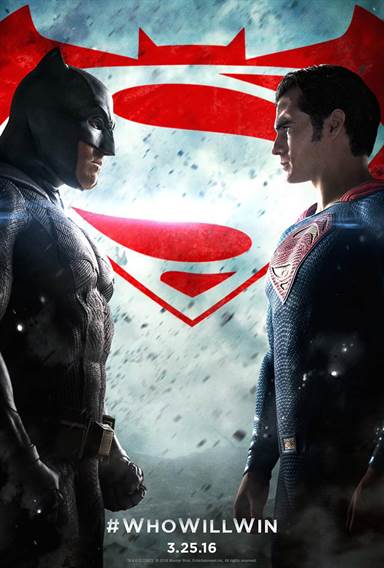 Batman v Superman: Dawn of Justice
has been one of those highly anticipated super hero movies. Beginning last year, my friends and family started taking sides and debating which hero would, or should, win. Merchandise made its way into stores and online even before the holidays, and the first "sneak peak" debuted a year ago.
Well, all the waiting is finally over as the epic battle makes its way into the theaters this week. As the top office draw, it will be interesting to see how much of the $250 million budget the studio will be able to recoup. I'm guessing there will be enough diehard fans, along with those who are simply interested in seeing what all the "hype" is about, to fill the theater seats this weekend.
Eighteen months after Superman (Henry Cavill; The Man From U.N.C.L.E.) saved the world from General Zod, Batman (Ben Affleck; Argo) is full of rage and anger he will do almost anything to stop the "alien". He is tired of people bowing down to Superman like a God and personally goes on a smear campaign any chance he gets.
Alexander "Lex" Luthor (Jesse Eisenberg, The Social Network) is just as eager to see the demise of Superman, but is so much crazier than Batman. He has figured out that the bright green kryptonian rock can break down Superman's molecular cells and plans to use it – that is until Batman steals it from him. Between the two men (frankly with serious God complexes themselves) they do their best to destroy the man of steel.
Unfortunately, the overwhelming sense of doom and darkness destroys this film. And what Batman v Superman: Dawn of Justice lacks is excitement. It has plenty of fighting scenes but no real urgency to add suspense. It has a plot or should I say, several subplots, but no real cohesiveness and I found myself wondering what the point of all of it was.
Adding to the seemingly ever-growing list of actors playing Batman, I felt Affleck was one of the better ones. His Batman seemed somehow darker, physically tougher, and not nearly as law abiding as others in the past and I enjoyed it more. However, his "suit" in the final battle made him look a lot like Baymax in his red metallic armor.
Cavill does a fine job reprising his role of Superman and Eisenberg reminded me more of the Joker than the brilliant, devious Lex Luthor of past films. Amy Adams (American Hustle), who I liked in Man of Steel, really bothered and annoyed me this time around and I could have done with less of her in the film. Holly Hunter (The Piano) and Jeremy Irons (The Borgias) are under utilized, which is a shame. The stand out in all of these stars is Gal Gador(Fast and Furious 6) as the mysterious Diana Prince/Wonder woman.
As a stand-alone movie, Batman v Superman: Dawn of Justice isn't a stand out, but I can see how it is being used as a jumping off vehicle for future Justice League films. And, let's face, it that was pretty much the whole point to begin with wasn't it?
Grade: B-
Read More Batman v Superman: Dawn of Justice Reviews
For more reviews please visit our film/television review section.
Fearing the actions of a god-like super hero left unchecked, Gotham City's own formidable, forceful...

It's been nearly two years since Superman's (Henry Cavill) colossal battle with Zod (Michael Shannon...

It's been nearly two years since Superman's (Henry Cavill) colossal battle with Zod (Michael Shannon...
SPONSORED LINKS