Amy Adams

American Hustle (2013)
A fictional film set in the alluring world of one of the most stunning scandals to rock the States, American Hustle tells the story of brilliant con man Irving Rosenfeld (Christian Bale), who along with his equally cunning and seductive British partn...


Arrival (2016)
When mysterious spacecraft touch down across the globe, an elite team - lead by expert linguist Louise Banks (Amy Adams) - are brought together to investigate. As mankind teeters on the verge of global war, Banks and the team race against time for an...

Batman v Superman: Dawn of Justice (2016)
Fearing the actions of a god-like Super Hero left unchecked, Gotham City's own formidable, forceful vigilante takes on Metropolis's most revered, modern-day savior, while the world wrestles with what sort of hero it really needs. And with Batman and...


Charlie Wilson's War (2007)
Charlie Wilson, an alcoholic womanizer and Texas congressman, persuaded the CIA to train and arm resistance fighters in Afghanistan to fend off the Soviet Union. With the help of rogue CIA agent, Gust Avrakotos, the two men supplied money, training a...


Enchanted (2007)
A classic Disney fairytale collides with modern-day New York City in a story about a fairytale princess (AMY ADAMS) from the past who is thrust into present-day by an evil queen (SUSAN SARANDON). Soon after her arrival, Princess Giselle begins to cha...


The Fighter (2010)
Inspired by an incredible true story, comes the gritty, affectionately humorous, yet stirring comeback tale of the unlikely boxing hero, "Irish" Micky Ward (Mark Wahlberg), and his half-brother, Dicky Eklund (Christian Bale), who had to c...


Her (2014)
A sensitive and soulful man earns a living by writing personal letters for other people. Left heartbroken after a long love affair ends, Theodore (Joaquin Phoenix) becomes fascinated with a new operating system which reportedly develops into an intui...


Julie & Julia (2009)
Amy Adams stars in this truth-inspired tale as Julie Powell, a disenchanted government secretary who decides to enliven her uneventful life by cooking all 524 recipes outlined in Julia Child's culinary classic Mastering the Art of French Cooking....


Justice League (2017)
Fueled by his restored faith in humanity and inspired by Superman's selfless act, Bruce Wayne enlists the help of his newfound ally, Diana Prince, to face an even greater enemy. Together, Batman and Wonder Woman work quickly to find and recruit a tea...


Leap Year (2010)
Adams will play an uptight woman who travels to Dublin to propose to her boyfriend on leap day, Feb. 29, following an Irish tradition in which women propose to men on that day and the man has to say yes. When weather derails her trip, she enlists the...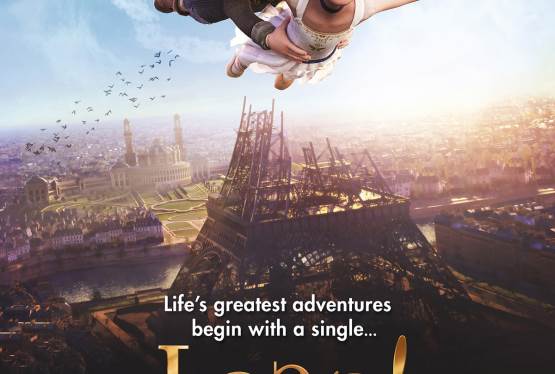 Leap!
WAS: $14.99
NOW: $12.99