Search Results For Ben Affleck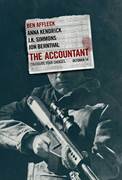 The Accountant (2016)
Christian Wolff (Affleck) is a math savant with more affinity for numbers than people. Behind the cover of a small-town CPA office, he works as a freelance accountant for some of the world's most...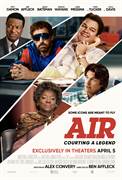 Air (2023)
From award-winning director Ben Affleck, AIR reveals the unbelievable game-changing partnership between a then-rookie Michael Jordan and Nike's fledgling basketball division which revolutionized the...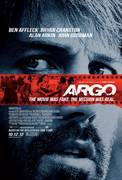 Argo (2012)
Based on true events, "Argo" chronicles the life-or-death covert operation to rescue six Americans, which unfolded behind the scenes of the Iran hostage crisis–the truth of which was unknown by the...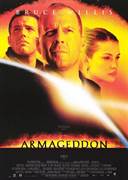 Armageddon (1998)
An asteroid the size of Texas is heading directly toward Earth at 22,000 mph. NASA's executive director, Dan Truman, has only one option - to send up a crew to destroy the asteroid. He enlists the...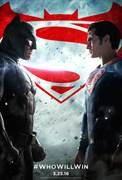 Batman v Superman: Dawn of Justice (2016)
It's been nearly two years since Superman's (Henry Cavill) colossal battle with Zod (Michael Shannon) devastated the city of Metropolis. The loss of life and collateral damage left many feeling angry...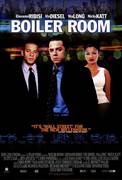 Boiler Room (2000)
Welcome to the infamous "boiler room" -- where twenty-something millionaires are made overnight. Here, in the inner sanctum of a fly-by-night brokerage firm, hyper-aggressive young stock jocks peddle...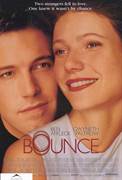 Bounce (2000)
As a partner in LA's hippest advertising agency, Buddy Amaral (BEN AFFLECK) makes things happen. Fearlessly confident and wildly charming, his clients love him, and thanks to his killer good...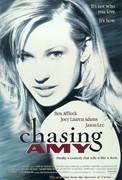 Chasing Amy (1997)
In 'Chasing Amy', life-long best friends Holden McNeil (BEN AFFLECK) and Banky Edwards (JASON LEE) are enjoying success as the creators of the cult hit comic book Bluntman and Chronic.' When they meet...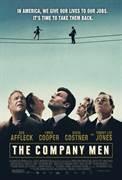 The Company Men (2011)
In his feature film directorial debut, John Wells paints a heroic and honest portrait of where our culture is today. The force behind such celebrated shows as ER, THhe West Wing, Southland and the...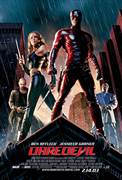 Daredevil (2003)
Fate deals young orphan Matt Murdock a strange hand when he is doused with hazardous waste. The accident leaves Matt blind but also gives him a heightened "radar sense" that allows him to "see" far...