Search Results For Laurence Fishburne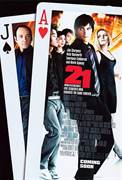 21 (2008)
Ben Campbell (Jim Sturgess) is a shy, brilliant M.I.T. student who -- needing to pay school tuition -- finds the answers in the cards. He is recruited to join a group of the school's most gifted...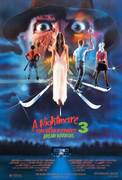 A Nightmare on Elm Street 3: Dream Warriors (1987)
Picking up where the original Nightmare left off, Nancy has grown up and become a psychiatrist specializing in dream therapy. She meets a group of children at a local hospital facing Freddy Krueger...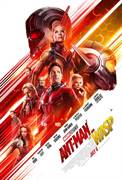 Ant-man and The Wasp (2018)
From the Marvel Cinematic Universe comes a new chapter featuring heroes with the astonishing ability to shrink: "Ant-Man and The Wasp." In the aftermath of "Captain America: Civil War," Scott Lang...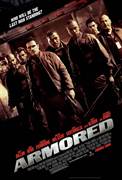 Armored (2009)
A crew of officers at an armored transport security firm risk their lives when they embark on the ultimate heist... against their own company. Armed with a seemingly fool-proof plan, the men plan on...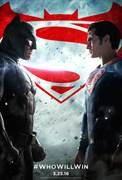 Batman v Superman: Dawn of Justice (2016)
It's been nearly two years since Superman's (Henry Cavill) colossal battle with Zod (Michael Shannon) devastated the city of Metropolis. The loss of life and collateral damage left many feeling angry...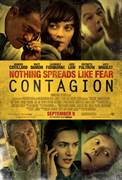 Contagion (2011)
When Beth Emhoff (Gwyneth Paltrow) returns to Minnesota from a Hong Kong business trip, she attributes the malaise she feels to jet lag. However, two days later, Beth is dead, and doctors tell her...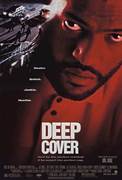 Deep Cover (1992)
Academy Award-nominee Laurence Fishburne stars as Russell Stevens, Jr., a maverick Cleveland cop with a turbulent past. Handpicked by the DEA to infiltrate an international cocaine cartel based in Los...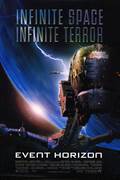 Event Horizon (1997)
In 2047, a rescue mission is sent to the outer reaches of the solar system to salvage the Event Horizon, a prototype spaceship missing for the last seven years. As the crew members search for...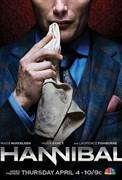 Hannibal (2013)
Feed your fear. FBI Agent Will Graham hunts the most notorious serial killers. What he doesn't know is his new partner is the most notorious serial killer of all.Both a gift and a curse, Graham has...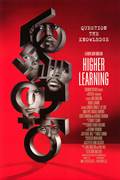 Higher Learning (1995)
Kristy Swanson, Omar Epps and Michael Rapaport star as first-term freshmen who get a crash course in diversity, identity and sexuality in writer/director John Singleton's bold look at contemporary...