Jeremy Irons
Batman v Superman: Dawn of Justice (2016)
Fearing the actions of a god-like Super Hero left unchecked, Gotham City's own formidable, forceful vigilante takes on Metropolis's most revered, modern-day savior, while the world wrestles with what sort of hero it really needs. And with Batman and...


Beautiful Creatures (2013)
A hauntingly intense, supernatural love story set in the South, "Beautiful Creatures" is about two star-crossed teenage lovers: Ethan (Ehrenreich), a local boy, and a mysterious new girl, Lena (Englert), who uncover dark secrets about their...

Die Hard: With A Vengeance (1995)
A man calling himself "Simon" begins a reign of terror in the streets of New York: he threatens to detonate bombs around the city unless Detective John McClane cooperates in a game of "Simon Says". McClane has a bad hangover and a bad attitude, and i...


Dungeons & Dragons (2010)
The classic role-playing game comes to life in this magical adventure. The empire of Izmer is a divided land: Elite magicians called Mages rule while lowly commoners are powerless. When Empress Savina (Thora Birch) vows to bring equality and prosperi...


Eragon (2006)
Based on the best-selling novel, this epic fantasy-adventure centers on a young man named Eragon whose destiny is revealed with the help of a dragon. Eragon, now a Dragon Rider, is swept into a world of magic and power, discovering that he alone has...


Justice League (2017)
Fueled by his restored faith in humanity and inspired by Superman's selfless act, Bruce Wayne enlists the help of his newfound ally, Diana Prince, to face an even greater enemy. Together, Batman and Wonder Woman work quickly to find and recruit a tea...


The Lion King (1994)
An unforgettable story, breathtaking animation, beloved characters, and Academy Award(R)-winning music (Best Original Score, 1994; Best Song, "Can You Feel The Love Tonight") set the stage for the adventures of Simba, the feisty lion cub wh...


Red Sparrow (2018)
Dominika Egorova is many things. A devoted daughter determined to protect her mother at all costs. A prima ballerina whose ferocity has pushed her body and mind to the absolute limit. A master of seductive and manipulative combat. When she suffers a...


The Tempest (2010)
In her big-screen adaptation of Shakespeare's mystical thriller "The Tempest," Academy Award®–nominated Julie Taymor ("Across the Universe," "Frida," "Titus") brings an original dynamic to...


Watchmen (2019)
Set in an alternate history where masked vigilantes are treated as outlaws, WATCHMEN, from executive producer Damon Lindelof (Lost, The Leftovers) embraces the nostalgia of the original groundbreaking graphic novel of the same name, while attempting...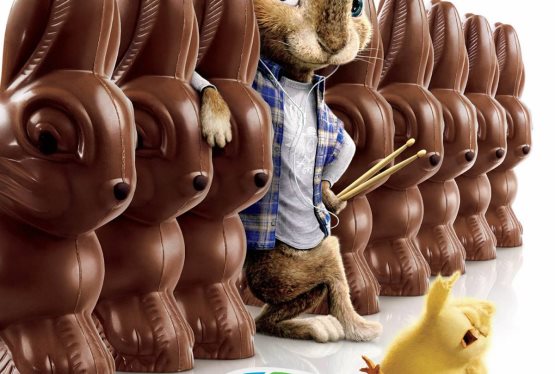 Hop
WAS: $14.99
NOW: $9.99