The Expendables (2010)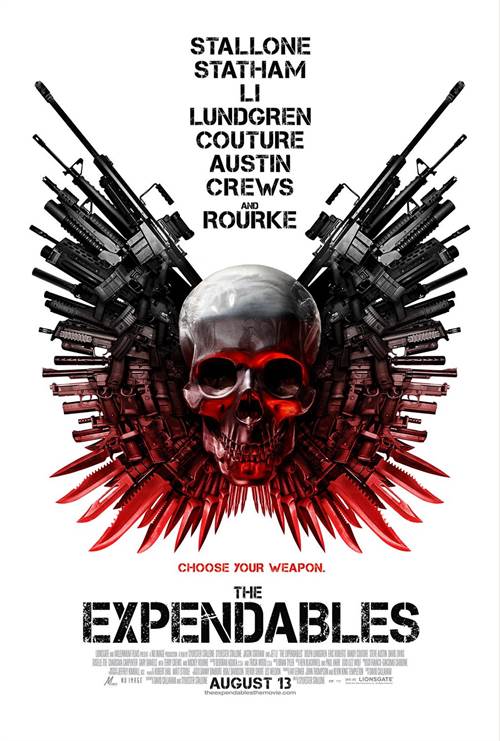 Share this:
| | |
| --- | --- |
| Director: | |
| Writers: | |
| Cast: | |
| Released: | Friday, August 13, 2010 |
| Length: | 103 minutes |
| Studio: | Lionsgate |
| Genre: | Action/Adventure |
| Rating: | Under 17 requires accompanying parent or adult guardian. |
Synopsis
Sylvester Stallone gears up for a men-on-a-mission film with the Nu Image/Millennium Films war picture The Expendables. Jason Statham and Jet Li co-star alongside the brawny filmmaker as a group of mercenaries who undertake a near-impossible operation to overthrow a dictator in South America. Mickey Rourke, Eric Roberts, Terry Crews, and UFC star Randy Couture co-star in the action-packed production.

Purchase DVD/Blu-ray/4K UHD physical copy of The Expendables today at Amazon.com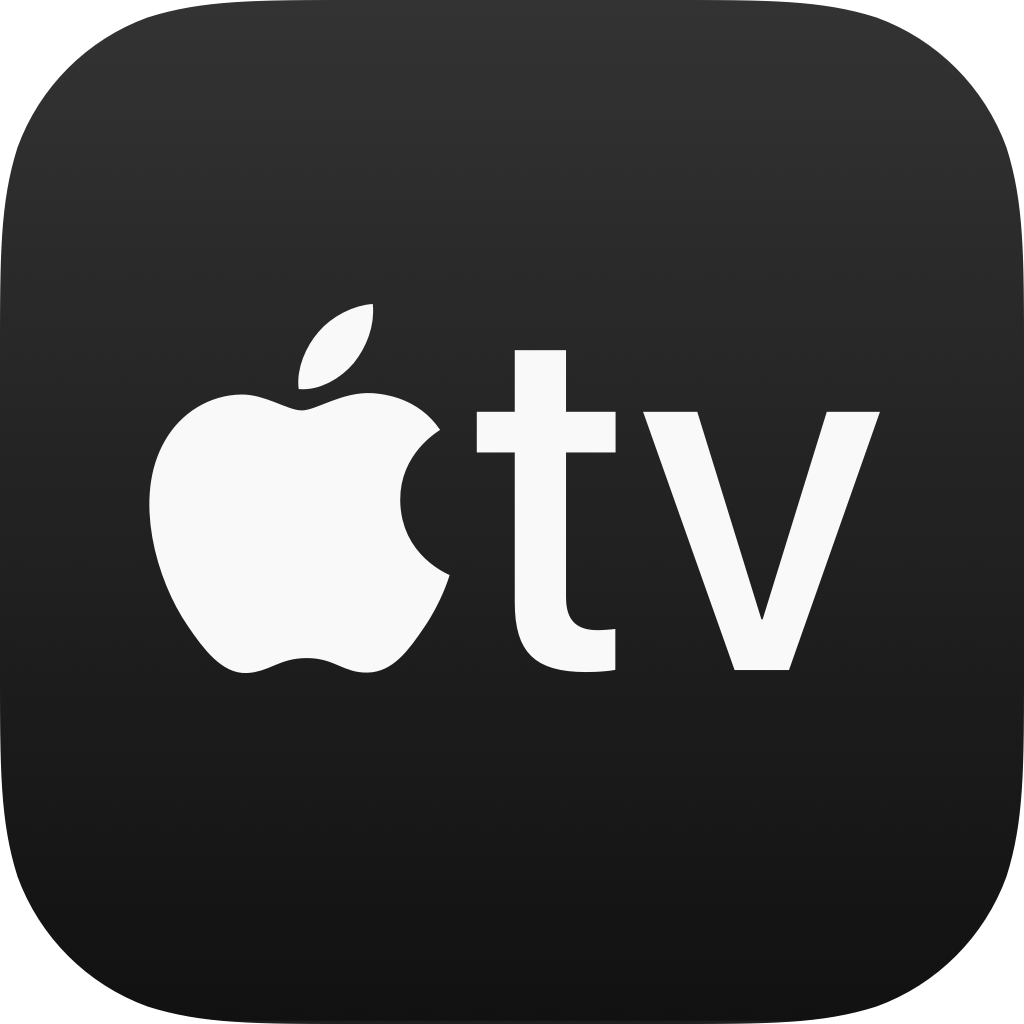 Download The Expendables in Digital HD/4K from the iTunes store.
The Expendables images are © Lionsgate. All Rights Reserved.
Stallone Looking for Sigourney Weaver to Star in All-Female "Exp...
8/5/2014 10:02 AM EDT
Sylvester Stallone said that we can expect an all female "Expendables" spinoff, "The Expendabelles", and that he would love to cast Sigourney Weaver as the lead.  Stallone said, "We're going to do it at the beginning of next year. We are writing the final lines of the script, we've got lots of ideas about who is going to be in it."  Weaver would play his wife in the spinoff, according to Stallone....
More>>
Bruce Willis Blows Expendables Deal
8/8/2013 11:00 AM EDT
Sylvester Stallone hasn't made a secret about his disdain for Bruce Willis lately.Stallone had offered Willis $3 million for what would be 4 consecutive days of work for the upcoming third "Expendables" film.  Willis told Stallone that unless he made $4 million he would leave the project. The plan backfired, and now Willis has been replaced by Harrison Ford.  Now we know what the tweets about Will...
More>>
Nicols Cage Joins Expendables 3 Cast
11/6/2012 2:32 PM EDT
Sylvester Stallone has confirmed that Nicolas Cage will be joining the cast of "Expendables 3".  The director/actor/writer is said to be thrilled about the casting, but he is still looking to add a couple more tough guys the cast.During a conversation with El Pais, Stallone said,  "We are preparing the film with the same passion and commitment as the previous two. We have confirmed Nicolas Cage, a...
More>>
Clint Eastwood Up for Directing Expendables 3
9/19/2012 3:37 PM EDT
Since "The Expendables 2" hit cinema screens earlier this summer, there has been talk of who would be in for a third installment of the franchise. So, with Sylvester Stallone wanting to expand the ever growing list of major action movie actors, many names have been mentioned, most notably Wesley Snipes, Harrison Ford, Nicolas Cage and Clint Eastwood.Producer Avi Lerner has already stated that Nico...
More>>
Chuck Norris Won't Be Returning for Expendables 3
8/23/2012 2:26 PM EDT
Don't expect to see Chuck Norris in the next "Expendables" film.  The actor told Access Hollywood that this would be his last.Norris said, "Nope. Just number 2. This is it for me. Oh, yeah. This is very special. Just to be able to do the film with guys I've known for many, many years. To get a chance to get in and fight with them, it was a lot of fun. Plus getting a chance to meet Terry Crews, who...
More>>
Female Version of Expendables Film A Possibility
8/20/2012 10:10 AM EDT
With the second "Expendables" movie riding high at the box office, Variety is reporting that "The Grey's" producer Adi Shankar is lining up a new take on the movie, one with an all-female cast.According to the report his 1984 Private Defense Contractors production company has already hired writer Dutch Southern to come up with the script.Shankar is apparently going to fully finance the movie and i...
More>>
Expendables Producers Looking to Cast Eastwood, Ford, and Cage E...
8/14/2012 10:51 AM EDT
"The Expendables 2" will be opening in theaters this Friday, and creators are already discussing the plans for a third.Producers are said to be trying to get some more big names to add to the franchise, including Nicholas Cage, Harrison Ford, and the legendary Clint Eastwood.  Avi Lerner recently said in an interview, "We've approached Clint Eastwood to be one of the guys, we've got a character in...
More>>
It is Official -- Expendables 2 Gets A R Rating
7/30/2012 11:32 AM EDT
"Expendables" fans needn't worry about a possible PG-13 rating for the upcoming film.  It has been announced that the film will indeed have an "R" rating for strong violence, language and brief sexuality. The film brings the team back again when Mr. Church (Bruce Willis) hires them for another job.  Things don't go as easily as expected, and they suffer a loss on their team. This prompts the Expe...
More>>
Third Expendables on Horizon?
3/26/2012 2:49 PM EDT
In a recent interview with BJJ Addict, "The Expendables" star Randy Couture spoke about the future of the franchise."we're probably going to start shooting Expendables 3 in the fall after 'The Expendables 2' comes out in August", said Couture.  Great news for "Expendables" fans, but we have yet to hear an official confirmation about a third film."The Expendables 2", starring Sylvester Stallone, Ja...
More>>
Sylvester Stallone Changes Mind -- Expendables 2 To Be Rated R
3/19/2012 11:36 AM EDT
Sylvester Stallone has confirmed that "Expendables 2" will have an "R" rating. This announcement comes after much speculation, and outrage, that the film would be tagged with a "PG-13" rating. It was also said that the teen friendly rating was pushed by cast member Chuck Norris.Stallone recently told StalloneZone that "after taking in all the odd rumors and hearsay, Expendables 2 is an R."  He was...
More>>
Rocky: The Musical?
11/23/2011 2:27 PM EDT
Sylvester Stallone, eternal tough guy. has announced plans for his next Rocky project. A musical. Yes, a musical.Stallone announced recently, while in Hamburg, Germany, that the show will on the stage by November 2012. "I've always thought Rocky had the right stuff for a musical and have wanted to do it for a long time", said Stallone. He said the show will focus around the love story of Rocky and...
More>>
Expendables Accident Leaves One Dead and Another Critically Injured
10/28/2011 3:55 PM EDT
Tragedy has struck on the set of "The Expendables 2".  One man has been killed and another critically injured after performing an incendiary stunt.During the shoot, which is taking place in Bulgaria, the two unidentified stuntmen were injured during a second-unit explosion scene. One stuntman died at the scene and the other was rushed to the hospital and had a five hour long operation. He is in cr...
More>>
The Expendables Theatrical Review
The Expendables is a no holds barred, make no apologies, straight up action flick. Within the first ten minutes of the movie we see what kind of guys we are dealing with and what we can expect from them throughout the course of the movie. We have assembled a who's who of action stars, ranging from the early eighties and right up to the present. With such a large cast you might think that it would be difficult to incorporate such a cast and allow them enough time to shine in the spotlight. Well there is reason to worry here. Every face on this screen has just enough time to give the audience an idea of their motivations.

We begin with our motley crew of warriors as they infiltrate a freight barge in an attempt to rescue hostages from pirates. Naturally they get the job done with no casualties on their side or the hostages. What we do learn is that not all of these fellows are happy with their line of work. Gunner (Dolph Lungren) is haunted by the work they do and refuses to "keep in line". Barney Ross (Sylvester Stallone) is the fearless leader and he clearly has moral compunction about what it is they do. When they get return from this mission things return to normal but only long enough to establish for the audience where the mission will be taking place and who our main villain is (Eric Roberts).

The next mission is to a little island called Vilena where an ex CIA operative has taken over the local militia there and now controls a small drug empire. The go-between these expendables use to acquire missions is Tool (Mickey Rourke) and even in something of a small part Rourke finds a way to bring personality and emotional depth. As everyone has heard the two big cameos here are Bruce Willis and, the governator himself, Arnold Schwarzenegger. The only who really matters is Willis's because he is the one who offers the Vilena mission to Stallone. Arnold's appearance is icing on the cake for anyone who has enjoyed watching him on film.

From here things become fairly cliché. Barney and Lee (Jason Statham) go off to scout the mission; they hit some trouble, barely make it out alive but are sure to leave a reminder of how badass they truly are. Barney is troubled by this mission, and after a heart to heart with Tool, decides to go back and finish off the job. And quite frankly is doesn't matter, because the whole time you are simply in love with the big explosions, in your face fight sequences, and general machismo.

What this movie does is bring us back to a time when action stars were action stars. They caused damage and laughed about it. They had excellent one liners and comebacks for every situation. There was a time when the American audience loved this sort of movie. We couldn't get enough of Clint Eastwood as Dirty Harry. We loved seeing Arnold show the Predator who is the toughest guy around. Somewhere along the way the tough hero disappeared and we now have action stars that are still tough but seem too conflicted about what they have done. This movie reminds us that sometimes it's good to have a hero who doesn't wonder about what they do. It's what they do and they don't need to over think it.

So to put it quite simply and in the vernacular of our favorite action heroes, get off your duff and go see this movie. Or else.
Read More The Expendables Reviews
For more reviews please visit our film/television review section.
SPONSORED LINKS