The Expendables (2010)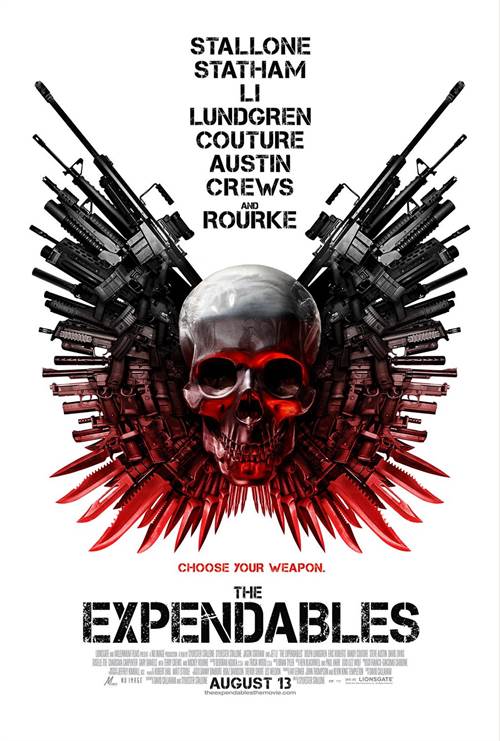 | | |
| --- | --- |
| Director: | |
| Writers: | |
| Cast: | |
| Released: | Friday, August 13, 2010 |
| Length: | 103 minutes |
| Studio: | Lionsgate |
| Genre: | Action/Adventure |
| Rating: | Under 17 requires accompanying parent or adult guardian. |
The Expendables Synopsis
Sylvester Stallone gears up for a men-on-a-mission film with the Nu Image/Millennium Films war picture The Expendables. Jason Statham and Jet Li co-star alongside the brawny filmmaker as a group of mercenaries who undertake a near-impossible operation to overthrow a dictator in South America. Mickey Rourke, Eric Roberts, Terry Crews, and UFC star Randy Couture co-star in the action-packed production.
The Expendables images are © Lionsgate. All Rights Reserved.
Iko Uwais Set as Villain in Expendables 4
10/26/2021 3:46 PM EST
Iko Uwais (The raid) has been cast as the villain in "The Expendables 4". Uwais joins the cast that includes franchise veterans Jason Statham, Sylvester Stallone, Dolph Lundgren, and Randy Couture, as well as newcomers Megan Fox, Curtis "50 Cent" Jac...
| Full Article
Expendables 4 Greenlit by Lionsgate and Millennium Media
8/30/2021 2:47 PM EST
All "Expendables" fans, rejoice! There is a new film in the pipeline. Jason Statham and Sylvester Stallone are set to return for a fourth franchise installment, along with Dolph Lundgren, and Randy Couture. Newcomers will include 50 Cent, Megan Fox, ...
| Full Article
Stallone Looking for Sigourney Weaver to Star in All-Female "Exp...
8/5/2014 10:02 AM EST
Sylvester Stallone said that we can expect an all female "Expendables" spinoff, "The Expendabelles", and that he would love to cast Sigourney Weaver as the lead.  Stallone said, "We're going to do it at the beginning of next year. We are writing the ...
| Full Article
Bruce Willis Blows Expendables Deal
8/8/2013 11:00 AM EST
Sylvester Stallone hasn't made a secret about his disdain for Bruce Willis lately.Stallone had offered Willis $3 million for what would be 4 consecutive days of work for the upcoming third "Expendables" film.  Willis told Stallone that unless he made...
| Full Article
Nicols Cage Joins Expendables 3 Cast
11/6/2012 2:32 PM EST
Sylvester Stallone has confirmed that Nicolas Cage will be joining the cast of "Expendables 3".  The director/actor/writer is said to be thrilled about the casting, but he is still looking to add a couple more tough guys the cast.During a conversatio...
| Full Article
Clint Eastwood Up for Directing Expendables 3
9/19/2012 3:37 PM EST
Since "The Expendables 2" hit cinema screens earlier this summer, there has been talk of who would be in for a third installment of the franchise. So, with Sylvester Stallone wanting to expand the ever growing list of major action movie actors, many ...
| Full Article
Chuck Norris Won't Be Returning for Expendables 3
8/23/2012 2:26 PM EST
Don't expect to see Chuck Norris in the next "Expendables" film.  The actor told Access Hollywood that this would be his last.Norris said, "Nope. Just number 2. This is it for me. Oh, yeah. This is very special. Just to be able to do the film with gu...
| Full Article
Female Version of Expendables Film A Possibility
8/20/2012 10:10 AM EST
With the second "Expendables" movie riding high at the box office, Variety is reporting that "The Grey's" producer Adi Shankar is lining up a new take on the movie, one with an all-female cast.According to the report his 1984 Private Defense Contract...
| Full Article
Expendables Producers Looking to Cast Eastwood, Ford, and Cage E...
8/14/2012 10:51 AM EST
"The Expendables 2" will be opening in theaters this Friday, and creators are already discussing the plans for a third.Producers are said to be trying to get some more big names to add to the franchise, including Nicholas Cage, Harrison Ford, and the...
| Full Article
It is Official -- Expendables 2 Gets A R Rating
7/30/2012 11:32 AM EST
"Expendables" fans needn't worry about a possible PG-13 rating for the upcoming film.  It has been announced that the film will indeed have an "R" rating for strong violence, language and brief sexuality. The film brings the team back again when Mr....
| Full Article
Third Expendables on Horizon?
3/26/2012 2:49 PM EST
In a recent interview with BJJ Addict, "The Expendables" star Randy Couture spoke about the future of the franchise."we're probably going to start shooting Expendables 3 in the fall after 'The Expendables 2' comes out in August", said Couture.  Great...
| Full Article
Sylvester Stallone Changes Mind -- Expendables 2 To Be Rated R
3/19/2012 11:36 AM EST
Sylvester Stallone has confirmed that "Expendables 2" will have an "R" rating. This announcement comes after much speculation, and outrage, that the film would be tagged with a "PG-13" rating. It was also said that the teen friendly rating was pushed...
| Full Article
Movie / Film Review
The Expendables is a no holds barred, make no apologies, straight up action flick. Within the first ten minutes of the movie we see what kind of guys we are dealing with and what we can expect from them throughout the course of the movie. We have assembled a who's who of action stars, ranging from t...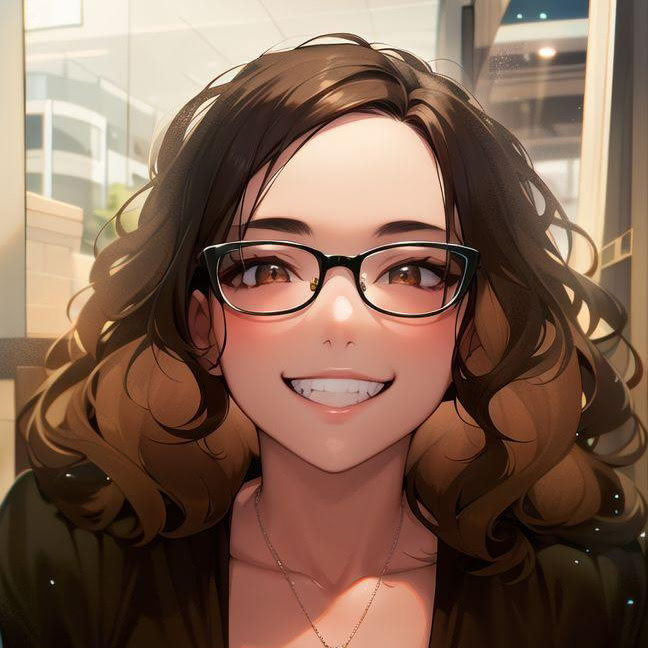 Physical Media: 4K UHD Review
The best thing about The Expendables is the cast. So many action heroes all in the same movie is a thrill for anyone who likes action movies
SPONSORED LINKS