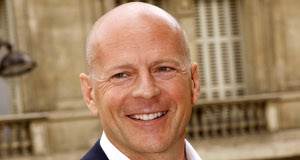 Sylvester Stallone hasn't made a secret about his disdain for Bruce Willis lately.
Stallone had offered Willis $3 million for what would be 4 consecutive days of work for the upcoming third "Expendables" film. Willis told Stallone that unless he made $4 million he would leave the project. The plan backfired, and now Willis has been replaced by Harrison Ford.
Now we know what the tweets about Willis being "greedy and lazy" are all about.