Expend4bles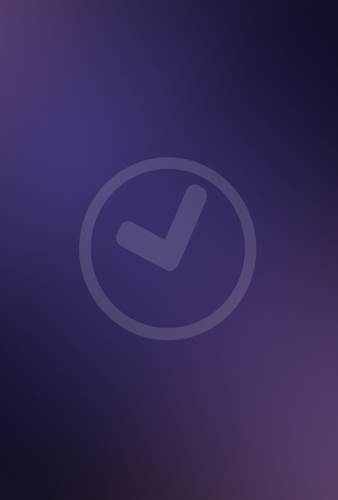 | | |
| --- | --- |
| Director: | |
| Writers: | |
| Cast: | |
| Released: | Coming Soon |
| Studio: | Lionsgate |
| Genre: | Action/Adventure |
| Rating: | This Film Is Not Yet Rated |
Expend4bles Synopsis
No synopsis is available.

Download the Movie Hype App to be alerted when it is.
Expend4bles images are © Lionsgate. All Rights Reserved.
Iko Uwais Set as Villain in Expendables 4
10/26/2021 3:46 PM EST
Iko Uwais (The raid) has been cast as the villain in "The Expendables 4". Uwais joins the cast that includes franchise veterans Jason Statham, Sylvester Stallone, Dolph Lundgren, and Randy Couture, as well as newcomers Megan Fox, Curtis "50 Cent" Jackson, Jacob Scipio, and Andy Garcia.The actor most recently starred in Paramount's Snake Eyes and will also star in Netflix's "Fists Full of Vengeance...
More>>
Expendables 4 Greenlit by Lionsgate and Millennium Media
8/30/2021 2:47 PM EST
All "Expendables" fans, rejoice! There is a new film in the pipeline. Jason Statham and Sylvester Stallone are set to return for a fourth franchise installment, along with Dolph Lundgren, and Randy Couture. Newcomers will include 50 Cent, Megan Fox, and Tony Jaa.Jason Constantine, Lionsgate Motion Picture Group's president of acquisitions and co-productions, said, "We are thrilled to partner with ...
More>>
Stallone Looking for Sigourney Weaver to Star in All-Female "Exp...
8/5/2014 10:02 AM EST
Sylvester Stallone said that we can expect an all female "Expendables" spinoff, "The Expendabelles", and that he would love to cast Sigourney Weaver as the lead.  Stallone said, "We're going to do it at the beginning of next year. We are writing the final lines of the script, we've got lots of ideas about who is going to be in it."  Weaver would play his wife in the spinoff, according to Stallone....
More>>
Bruce Willis Blows Expendables Deal
8/8/2013 11:00 AM EST
Sylvester Stallone hasn't made a secret about his disdain for Bruce Willis lately.Stallone had offered Willis $3 million for what would be 4 consecutive days of work for the upcoming third "Expendables" film.  Willis told Stallone that unless he made $4 million he would leave the project. The plan backfired, and now Willis has been replaced by Harrison Ford.  Now we know what the tweets about Will...
More>>
Nicols Cage Joins Expendables 3 Cast
11/6/2012 2:32 PM EST
Sylvester Stallone has confirmed that Nicolas Cage will be joining the cast of "Expendables 3".  The director/actor/writer is said to be thrilled about the casting, but he is still looking to add a couple more tough guys the cast.During a conversation with El Pais, Stallone said,  "We are preparing the film with the same passion and commitment as the previous two. We have confirmed Nicolas Cage, a...
More>>
Clint Eastwood Up for Directing Expendables 3
9/19/2012 3:37 PM EST
Since "The Expendables 2" hit cinema screens earlier this summer, there has been talk of who would be in for a third installment of the franchise. So, with Sylvester Stallone wanting to expand the ever growing list of major action movie actors, many names have been mentioned, most notably Wesley Snipes, Harrison Ford, Nicolas Cage and Clint Eastwood.Producer Avi Lerner has already stated that Nico...
More>>
Chuck Norris Won't Be Returning for Expendables 3
8/23/2012 2:26 PM EST
Don't expect to see Chuck Norris in the next "Expendables" film.  The actor told Access Hollywood that this would be his last.Norris said, "Nope. Just number 2. This is it for me. Oh, yeah. This is very special. Just to be able to do the film with guys I've known for many, many years. To get a chance to get in and fight with them, it was a lot of fun. Plus getting a chance to meet Terry Crews, who...
More>>
Female Version of Expendables Film A Possibility
8/20/2012 10:10 AM EST
With the second "Expendables" movie riding high at the box office, Variety is reporting that "The Grey's" producer Adi Shankar is lining up a new take on the movie, one with an all-female cast.According to the report his 1984 Private Defense Contractors production company has already hired writer Dutch Southern to come up with the script.Shankar is apparently going to fully finance the movie and i...
More>>
Expendables Producers Looking to Cast Eastwood, Ford, and Cage E...
8/14/2012 10:51 AM EST
"The Expendables 2" will be opening in theaters this Friday, and creators are already discussing the plans for a third.Producers are said to be trying to get some more big names to add to the franchise, including Nicholas Cage, Harrison Ford, and the legendary Clint Eastwood.  Avi Lerner recently said in an interview, "We've approached Clint Eastwood to be one of the guys, we've got a character in...
More>>
It is Official -- Expendables 2 Gets A R Rating
7/30/2012 11:32 AM EST
"Expendables" fans needn't worry about a possible PG-13 rating for the upcoming film.  It has been announced that the film will indeed have an "R" rating for strong violence, language and brief sexuality. The film brings the team back again when Mr. Church (Bruce Willis) hires them for another job.  Things don't go as easily as expected, and they suffer a loss on their team. This prompts the Expe...
More>>
Third Expendables on Horizon?
3/26/2012 2:49 PM EST
In a recent interview with BJJ Addict, "The Expendables" star Randy Couture spoke about the future of the franchise."we're probably going to start shooting Expendables 3 in the fall after 'The Expendables 2' comes out in August", said Couture.  Great news for "Expendables" fans, but we have yet to hear an official confirmation about a third film."The Expendables 2", starring Sylvester Stallone, Ja...
More>>
Sylvester Stallone Changes Mind -- Expendables 2 To Be Rated R
3/19/2012 11:36 AM EST
Sylvester Stallone has confirmed that "Expendables 2" will have an "R" rating. This announcement comes after much speculation, and outrage, that the film would be tagged with a "PG-13" rating. It was also said that the teen friendly rating was pushed by cast member Chuck Norris.Stallone recently told StalloneZone that "after taking in all the odd rumors and hearsay, Expendables 2 is an R."  He was...
More>>
SPONSORED LINKS