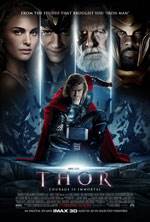 The Thor sequel is yet again without a director.

Patty Jenkins, who took over as director after Kenneth Branagh announced he wasn't going to stay on, has left the production. Jenkins was the first female to direct a Marvel Studios film.

According to her statement, Jenkins says, "I have had a great time working at Marvel. We parted on very good terms, and I look forward to working with them again." She is said to have left because of creative differences.