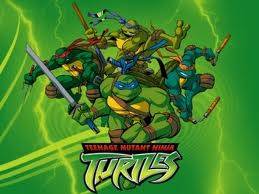 There is some wild speculation going on about a recent comment that director Michael bay made about the upcoming "Teenage Mutant Ninja Turtles" film.

While at the 2012 Nickelodeon Upfront, Bay said, "When you see this movie, kids are going to believe that one day these turtles actually do exist…when we are done with this movie. These turtles are from an alien race, and they're going to be tough, edgy, funny, and completely lovable". Quite the controversy since these ninja turtles are supposed to be mutants, not aliens.

There are no confirmations about this possibly storyline, making the turtles come from an alien race, but there is also no word on whether or not Bay simply made a mistake. Only time will tell.