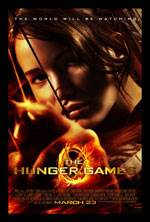 Gary Ross, the "Hunger Games" director, hasn't signed on to direct the upcoming sequel for the franchise, despite the success of the film.

Apparently, for the first film, negotiations didn't go smoothly with Ross, and he wouldn up taking a salary that was considered somewhat low. He will, however, receive 5% of the backend of the film.

Negotiations to direct the sequel began last month, but there is a possibility that we could see a new director in the chair for "Catching Fire", the second out of three films for the franchise.

Countdown to the release of Catching Fire, with the iPhone Movie Clock App.