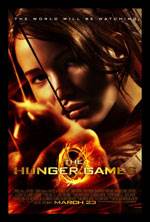 Gary Ross, director of "The Hunger Games", won't be returning to direct the next installment of the franchise, "Catching Fire".

Earlier in the week, it was reported that Ross was in negotiations for the job, but he gave formal notice to Lionsgate and Summit that he will not be pursuing the position.

The film will now be on a tight schedule for finding a director, since filming will begin in the Fall.

Countdown to the release of Catching Fire, with the iPhone Movie Clock App.