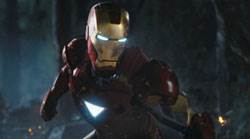 There is more casting news on Iron Man 3 as it appears Jessica Chastain is currently in discussions to join the cast.
The Oscar-nominated actress is rumored to have been offered the role of a sexy scientist who is equally as intellectual as Tony Stark himself.
Although Chastain has been Director Shane Blacks first choice for a while now, her hectic schedule was the cause of some concern. But it does now appear that things have cleared up; so The Tree of Life star can join the cast.
It has been a busy period for casting news on the third installment of the Iron Man franchise recently. Ben Kingsley and Guy Pearce have been lined up for roles. Directed by Shane Black, Iron Man 3 will be in theaters May 3, 2013.