Iron Man 3 (2013)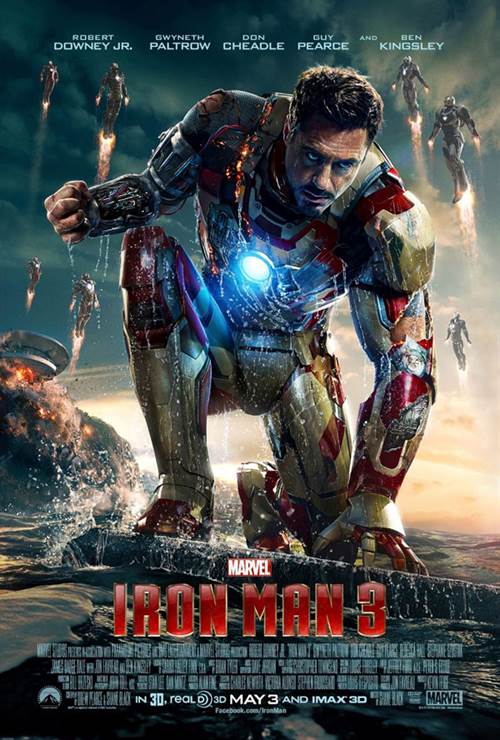 | | |
| --- | --- |
| Director: | |
| Cast: | |
| Released: | Friday, May 3, 2013 |
| Length: | 140 minutes |
| Studio: | Walt Disney Pictures |
| Genre: | Sci-Fi/Fantasy, Action/Adventure |
| Rating: | Some material may be inappropriate for children under 13. |
This film contains a scene during or after the credits.
Iron Man 3 Synopsis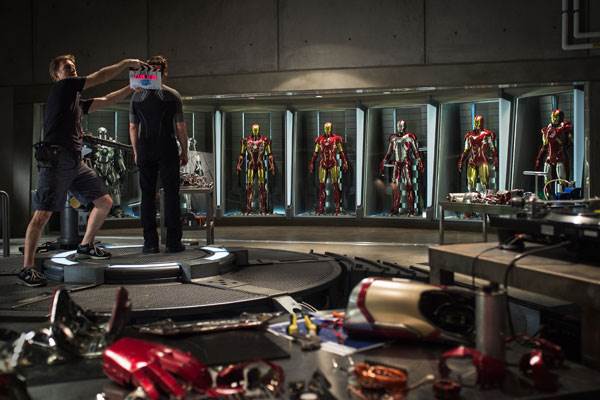 Marvel Studios' "Iron Man 3" pits brash-but-brilliant industrialist Tony Stark/Iron Man against an enemy whose reach knows no bounds. When Stark finds his personal world destroyed at his enemy's hands, he embarks on a harrowing quest to find those responsible. This journey, at every turn, will test his mettle. With his back against the wall, Stark is left to survive by his own devices, relying on his ingenuity and instincts to protect those closest to him. As he fights his way back, Stark discovers the answer to the question that has secretly haunted him: does the man make the suit or does the suit make the man?

Purchase DVD/Blu-ray/4K UHD physical copy of Iron Man 3 today at Amazon.com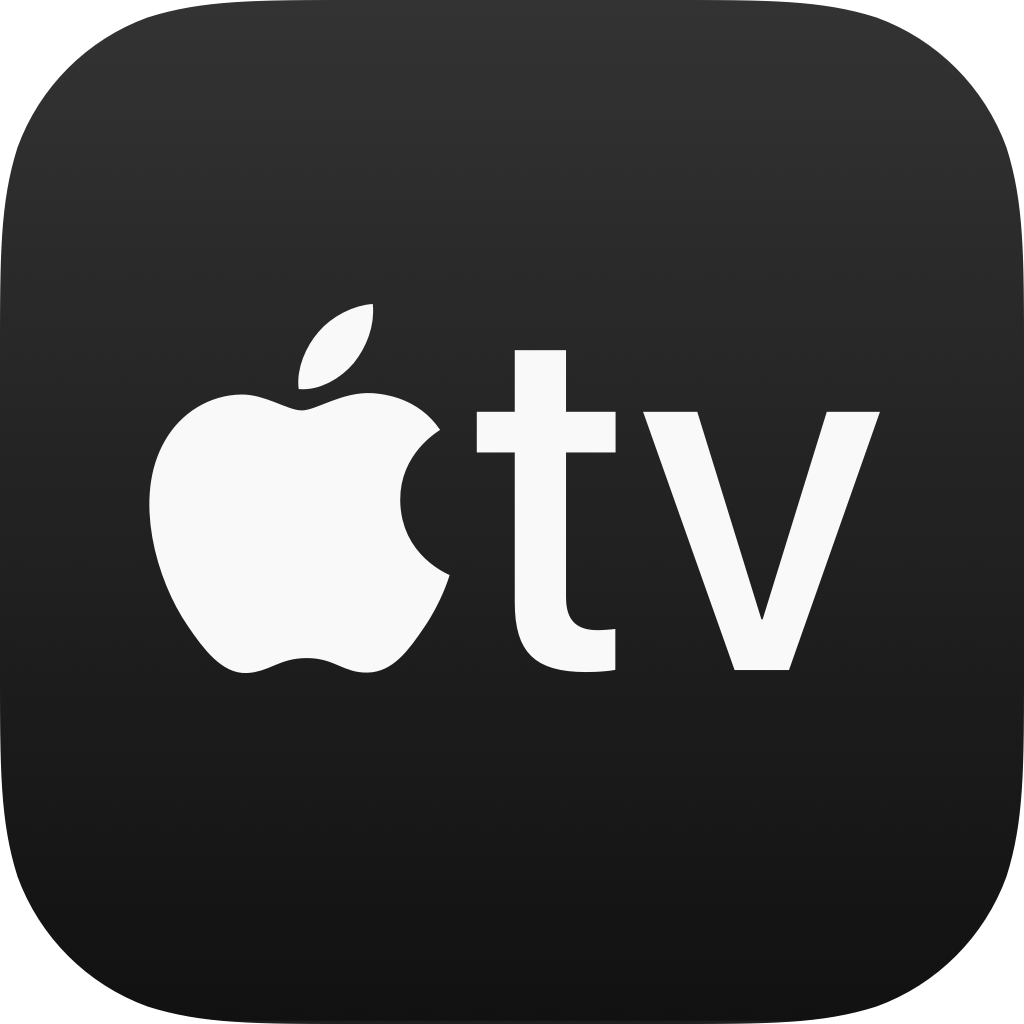 Stream Iron Man 3 in Digital HD/4K from the AppleTV store.
Iron Man 3 images are © Walt Disney Pictures. All Rights Reserved.
Fourth Iron Man Could Be a Possibility
4/28/2016 2:43 PM EST
Looks like we may see another standalone "Iron Man" film.  Robert Downey, Jr. was recently on ABC's Nightline and commented that he felt he could play Tony Stark once more.  No one could blame him, given the immense popularity of the franchise, as well as the hefty paycheck that will likely come with it.  And, since these films earn a staggering amount of money, it's entirely possibly that the stu...
More>>
Iron Man 3 Could Have Been the Death of Happy Hogan
10/17/2014 10:30 AM EST
A recent discovery has shown that Iron Man's beloved character, Happy Hogan (played by Jon Favreau), was not supposed to make it throgh the entire "Iron Man 3" film.  Happy, Tony Stark's bodyguard, who was injured after an explosion, was supposed to succomb to his injuries from the devastating blow; instead, however, he falls into a coma and eventually wakes up.  Favruea had stepped sonw as  direc...
More>>
Ever wonder what it's like to be Tony Stark?
9/10/2013 2:41 PM EST
Now you can find out with an interactive experience app hosted by JARVIS on your iOS device! Create customized alarms to wake you in the morning, download ringtones, check the weather, post to Facebook and more! Sync the app to your Blu-ray™ player to unlock hidden files and suits embedded throughout the disc, and experience the first-ever voice controlled Blu-ray!Iron Man 3 will be available on B...
More>>
Robert Downey, Jr. Discusses Future of Iron Man
5/2/2013 4:35 PM EST
Robert Downey, Jr. was a guest on The Daily Show on Tuesday, and while he was there, he was asked if he would consider doing another "Iron Man" film."I don't know, I had a long contract with them and now we're gonna renegotiate."  After Downey winked while making the comment, Stewart said to him, "You are Iron Man! You are!""Iron Man 3" will be in theaters on Friday.  The film already has had a hu...
More>>
Kevin Feige Speaks About Iron Man 3
1/22/2013 4:54 PM EST
With "Iron Man 3" only a matter of months away from hitting big screens everywhere, Marvelsupremo Kevin Feige was talking up the new movie in an interview with MTV, centeredon the mind set of Tony Stark.Feige said, "It's almost like post-traumatic stress. He has retreated after the events of The Avengers intohis workshop, where he's building advanced versions of his suits. He has a version of thes...
More>>
Iron Man to be Released in IMAX Theaters
1/22/2013 12:23 PM EST
Marvel Entertainment and the IMAX Corporation, have announced that "Iron Man 3" will be digitally remastered into the IMAX 3D format.Along with the news, the joint statement announced that the film will be released MAX® theaters internationally starting April 25 and domestically on May 3."Iron man 3", starring Robert Downey, Jr., will be the latest in the franchise, which has grossed more than $1....
More>>
Robert Downey, Jr. Injured on Set of Iron Man 3
8/16/2012 9:59 AM EST
Robert Downey, Jr., star if "Iron Man" and "the Avengers", has injured himself on the set of the upcoming "Iron Man 3" film.According to the studio, "Robert Downey Jr. sustained an ankle injury on the set of Iron Man 3 in Wilmington, N.C., while performing a stunt. There will be a short delay in the production schedule while he recuperates."Filming began for the third installment back in May.  Thi...
More>>
Marvel Increases Iron Man 3 Budget
5/24/2012 5:10 PM EST
Following the success of Joss Whedon's "The Avengers", Marvel Studios has decided to bump up the budget of "Iron Man 3" from $140 million to $200 million.   Marvel has been accused of being cheap when it comes to their films, however with the enormous success of "The Avengers", they may now see the need to "go all in". The extra money comes with a proviso - "the crew aren't being asked to deliver ...
More>>
James Badge Dale To Be Villian In Iron Man 3
5/17/2012 4:14 PM EST
There's more casting news from the Marvel Universe today.    After news that Ben Kingsley and Guy Pearce were to appear in Iron Man 3, it has now been confirmed that James Badge Dale (The Grey) has been drafted into the latest Iron Man movie also.  Dale will be playing the role of Eric Savin, a U.S. Army Lieutenant Colonel who undergoes cybernetic surgery after being blown up by a freshly planted ...
More>>
Rebecca Hall In Talks to Join Iron Man 3
5/9/2012 11:08 AM EST
Rebecca Hall ("The Town") is currently in talks to join the cast of "Iron Man 3".  The Marvel/Disney film will be directed by Shane Black.Hall would be portraying a scientist who specializes in a particular  nanotechnology, known as Extremis. The technology winds up being sold to terrorists.The film will begin filming in North Carolina this month, and will then continue in China. It is said that T...
More>>
Kevin Feige Discusses Iron Man's Future
4/30/2012 2:17 PM EST
Kevin Feige, head of Marvel Studios, recently spoke with Bad Ass Digest about the future of the "Iron Man" franchise.When asked what he would do if Robert Downey, Jr. were to leave, he said that he would probably recast the role. "I think [pre-Casino Royale] Bond is a good example. Let's put it this way: I hope Downey makes a lot of movies for us as Stark. If and when he doesn't, and I'm still her...
More>>
Iron Man 3 Casting Rumors Swirl
4/24/2012 9:08 AM EST
There is more casting news on Iron Man 3 as it appears Jessica Chastain is currently in discussions to join the cast.     The Oscar-nominated actress is rumored to have been offered the role of a sexy scientist who is equally as intellectual as Tony Stark himself.    Although Chastain has been Director Shane Blacks first choice for a while now, her hectic schedule was the cause of some concern.  B...
More>>
Iron Man 3 Blu-ray Review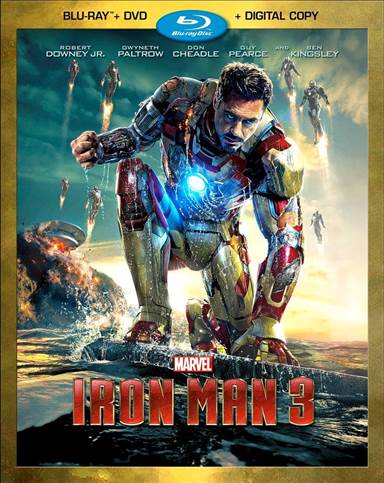 The ashes still not settled when it burned up the box-office in May of this year, the action thriller Iron Man 3 slams into home theaters in a Blu-ray combo pack. The movie with its HD Master Audio transfer from the theatrical release can shake the family room with the right equipment. The movie cashed in with over $1billion ticket sales from around the globe and with the home release entering the video market; it may be this year's biggest winner.
In this sequel of Iron Man we find Tony Stark has invented a new way to put on his impenetrable suit of armor and has a room full of new metal fashions that have special features. He's on top of the world living with Pepper Potts (Gwyneth Paltrow) the love of his life in his home and new production quarters of Stark Industries. Flash back to the 1990's at a science convention where we are introduced to Maya Hansen (Rebecca Hall), a scientist and number one girlfriend of Stark. Upon entering an elevator, Stark gets confronted by inventor Aldrich Killian (Guy Pierce) wanting a meeting to show him his new invention. The elevator stops at his suite and Stark makes the mistake of sloughing him off.
Flash back to today with Pepper running into Maya at Stark Industries. Maya wants to chat with her, but Pepper's not up to it. A moment later Pepper gets led to a meeting with the now wealthy Killian. I the boardroom Killian uses a special device to show her his newest creation that will help develop and can control the human brain.
In the meantime, an ugly Middle Eastern despot The Mandarin (Ben Kingsley) has reared up in defiance to the United States Government's killing of innocent people in his county. He has vowed to kill the president and do the country mortal harm. When Iron Man swings into action and his side kick Colonel James Rhodes (Don Cheadle) gets caught up in an insidious plan to blow up the USA, the fate of the world hangs in the balance.
I was sold on last year's Marvel team with The Avengers, but Iron Man raises the bar on comic book heroes. Writer/director Shane Black hangs it all out with some very creative scenes filled with non-stop action and thrills. Using some extremely nice computer imaging techniques he adds wonderment and awe with amazing graphics. The most startling scene to me shows Stark's house coming apart floor by floor, walls collapsing and cement blocks breaking to pieces as they tumble into the sea, it's a jaw dropping action feast. We are treated to one incredible CGI scene after another on a roller coaster ride that has an incredible finale.
As the antagonist Guy Pierce gives a sinister performance as Killian who's trying to outwit the man of iron. He's intimidating in his quest to take control of the world building his creatures that do his explosive bidding. Looking to settle a grudge and prove Stark should have met with him after the meeting in the elevator, his character is relentless in turning up the heat.
The Blu-ray Combo pack has a good measure of Extras, but for this title the rabid fans may be somewhat disappointed in the amount of content. Being Iron Man is top dog of Marvel's Avengers; I was expecting at least another hour of how the film was made.
BONUS FEATURES:
"Marvel One-Shot: Agent Carter" this quick adventure shows Agent Carter going on a perilous mission in an action filled short. Hmmm, I can see a feature coming some day in the future.
"Audio Commentary by Shane Black and co-writer Drew Pearce" I liked this commentary as it adds some quick wit along with the creativity of the script.
"Iron Man 3 Unmasked" this behind the scenes feature moves along at a quick pace laying out the facts behind Iron Man 3, but could have been way more elaborate. Being a huge fan of the iron super hero, I'm sitting here waiting for round two. Well, maybe in Iron Man 4.
"Deconstructing the Scene: Attack on Air Force One" I liked this feature that takes apart one of the most awesome moments in the movie. It may be only a few minutes, but if you are a CGI lover than sit back and enjoy.
"Deleted and Extended Scenes" Unfortunately it looks like they just wanted to extend the bonus features here with a LOT of extraneous scenes that would not have worked in the film.
"Exclusive Look at Thor: The Dark World" Call this an extended 2 minute trailer of the upcoming Thor adventure to be released this year. I can't wait.
"Gag Reel" I actually like this little feature. It remands me of the small mistake snippets that are played during the credits of many films these days, only more adult intended.
"Restore the Database Second Screen Experience" It's a scavenger hunt that takes some gaming skill so you will probably have to get your teen to help you do it.
The superiority of the sound using the DTS-HD Master Audio 7.1 plays theater quality dialogue and special effects clean and clear. If you have a sound bar or upgraded sound system it has enough power to give the feel you are in the first row of a movie theater.
The visual projection is very good with the HD quality 1080p presentation providing excellent imagery as close to theater class as any Blu-ray can. The colors are vibrant and the blacks amazingly good. Even the finale with Iron Man fighting in the dim lighting comes across clear. The HD sharpness will be equivalent to anything you can show on your HD Television.
Iron Man 3 has been rated PG-13 by the MPAA for sequences of intense sci-fi action and violence throughout, and brief suggestive content. You may want to check the film out yourself however, as the intensity of the violence may be inappropriate for young children.
FINAL ANALYSIS: Iron Man 3 is ice cream on a stick to action lovers, you just can't get enough. (A)
-- John Delia
Read More Iron Man 3 Reviews
For more reviews please visit our film/television review section.
Marvel Studios' "Iron Man 3" pits brash-but-brilliant industrialist Tony Stark/Iron Man against an enemy whose reach knows no bounds...

Marvel Studios' "Iron Man 3" pits brash-but-brilliant industrialist Tony Stark/Iron Man against an enemy whose reach knows no bounds...
Marvel Studios' "Iron Man 3" pits brash-but-brilliant industrialist Tony Stark/Iron Man against an enemy whose reach knows no bounds...

Marvel Studios' "Iron Man 3" pits brash-but-brilliant industrialist Tony Stark/Iron Man against an enemy whose reach knows no bounds...
SPONSORED LINKS