Rebecca Hall

The BFG (2016)
The BFG (Mark Rylance), while a giant himself, is a Big Friendly Giant and nothing like the other inhabitants of Giant Country. Standing 24-feet tall with enormous ears and a keen sense of smell, he is endearingly dim-witted and keeps to himself for...


Closed Circuit (2013)
From the producers of TINKER, TAILOR, SOLDIER, SPY comes the new international thriller CLOSED CIRCUIT. Following a mysterious explosion in a busy London market, the police swoop in, a suspect is detained, and the country prepares for one of the most...


The Dinner (2017)
Based on Herman Koch's international bestselling novel, Oren Moverman's THE DINNER is a dark psychological thriller about a fierce showdown between two couples during the course of an ornately prepared meal at a fancy restaurant. When Sta...


Frost/Nixon (2008)
Oscar-winning director Ron Howard brings to the screen writer Peter Morgan's ("The Queen," "The Last King of Scotland") electrifying battle between Richard Nixon, the disgraced president with a legacy to save, and David Frost,...


The Gift (2015)
Can you really go through life having never wronged anyone? Simon (Jason Bateman) and Robyn (Rebecca Hall) are a young married couple whose life is going just as planned until a chance encounter with an acquaintance from Simon's high school sen...


Iron Man 3 (2013)
Marvel Studios' "Iron Man 3" pits brash-but-brilliant industrialist Tony Stark/Iron Man against an enemy whose reach knows no bounds. When Stark finds his personal world destroyed at his enemy's hands, he embarks on a harrowing...


Lay The Favorite (2012)
Beth Raymer (Hall) leaves behind her life as a stripper in Florida and heads to Las Vegas to realize her dream: being a cocktail waitress in a glitzy casino. But, when her career goals don't pan out, she falls in with Dink (Willis), a kind and...


Professor Marston and the Wonder Women (2017)
In a superhero origin tale unlike any other, the film is the incredible true story of what inspired Harvard psychologist Dr. William Moulton Marston to create the iconic Wonder Woman character in the 1940's. While Marston's feminist superhero...


Teen Spirit (2019)
With his stylish directorial debut, Max Minghella creates a modern fairytale — scored to a lush, pop soundtrack — about a quiet 17-year-old girl who finds the support and self-confidence she needs to step into her own power.Violet (Fannin...


Transcendence (2014)
Dr. Will Caster is the foremost researcher in the field of Artificial Intelligence, working to create a sentient machine that combines the collective intelligence of everything ever known with the full range of human emotions. His highly controversia...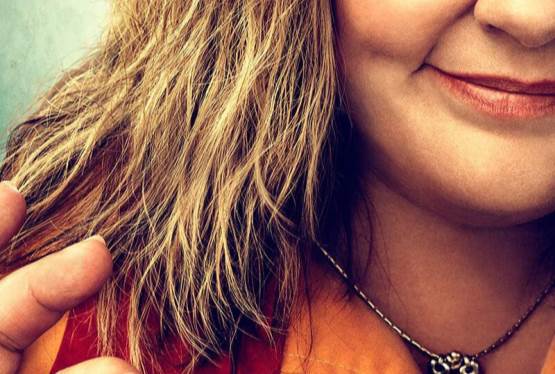 Tammy
WAS: $14.99
NOW: $12.99