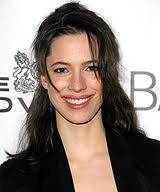 Rebecca Hall ("The Town") is currently in talks to join the cast of "Iron Man 3". The Marvel/Disney film will be directed by Shane Black.

Hall would be portraying a scientist who specializes in a particular nanotechnology, known as Extremis. The technology winds up being sold to terrorists.

The film will begin filming in North Carolina this month, and will then continue in China. It is said that Tony Stark will face his toughest opponent, Mandarin.

Countdown to the release of Iron Man 3, with the iPhone Movie Countdown Clock App.