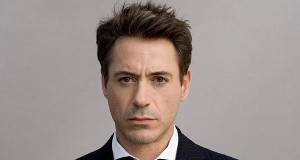 Robert Downey, Jr. was a guest on The Daily Show on Tuesday, and while he was there, he was asked if he would consider doing another "Iron Man" film.

"I don't know, I had a long contract with them and now we're gonna renegotiate." After Downey winked while making the comment, Stewart said to him, "You are Iron Man! You are!"

"Iron Man 3" will be in theaters on Friday. The film already has had a huge opening in the foreign markets, making $195.3 million.