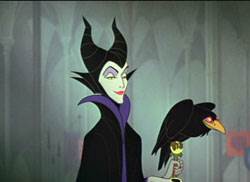 Robert Stromberg's telling of Maleficent, the evil fairy from Sleeping Beauty, has some more casting news.

Hot after the news that Angelina Jolie would be taking the role of her most evilness herself, came news that Elle Fanning was to play the part of the beauty, Princess Aurora; but since then there has been no news as to whom might be considered for any of the male roles in the movie.

Well, sources at Life & Style are saying the role of Stefan, has been offered to none other than Dr Watson himself (Jude Law). If true, this will be the third confirmed role for the movie which is due to release in 2014.

Countdown to the release of Maleficent, with the iPhone Movie Countdown Clock App.