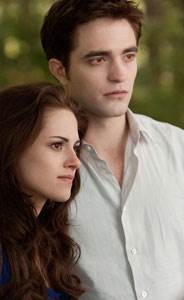 Robert Pattinson best known as heartthrob Edward from Twilight, is looking for new projects as the series comes to a close.
According to Total Film, it is rumoured Lionsgate wants him for the next installment of the Hunger Games franchise, " Catching Fire" for the role of Finnick Odair, a ladies man and former tribute, who gets himself involved in "The Third Quarter" -- a contest for Hunger Games previous winners.
Robert Pattinson's latest movie, Cosmopolis, premiers to the world at the Cannes Film Festival this Friday, May 25th, 2012.
Countdown to the release of Catching Fire, with the
iPhone Movie Countdown Clock App
.