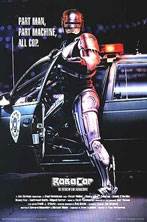 MGM's "Robocop" reboot will be starring Gary Oldman and Joel Kinnaman according to Heat Vision.

Oldman will be playing the role of Norton, the creator of Robocop, and Norton will play Robocop, formerly Alex Murphy.

Being released in the summer of 2013, Robocop will be directed by Jose Padilha based on a script by James Vanderbilt (The Amazing Spiderman); meanwhile Gary Oldman's next appearance on the big screen will be in July, in the last movie in Christopher Nolan's Batman trilogy, The Dark Knight Rises.

Countdown to the release of Robocop with the iPhone Movie Countdown Clock App.