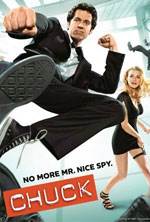 Zachary Levi, star of "Chuck", is said to be in talks to replace Josh Dallas as the role of Fandral in the upcoming "Thor" sequel.

Dallas' schedule for ABC's "Once Upon a Time" will interfere with the schedule for the film. Levi was one of the original actors in talks to play the character in the 2011 film, but, was unable to because of his commitment to "Chuck" at the time.

The sequel, which will be directed by Alan Taylor, is set to begin filming in July.

Countdown to the release of Thor 2, with the iPhone Movie Countdown Clock App.