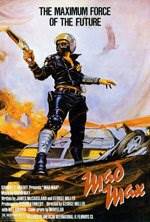 "Mad Max:Fury Road", the fourth film in the "Mad Max" franchise, has been in the works for quite some time now. Now, George Miller will be speeding up production of the 3D film by doing so in a post-production process.

The many delays with the film prompted Miller to scrap the new 3D cameras that were being developed, due to concerns over how the desert conditions would affect the equipment.

The post-production process will speed up the release of the film, although no date has been set yet. The film will be starring Tom Hardy and Charlize Theron.

Countdown to the release of Mad Max: Fury Road, with the iPhone Movie Countdown Clock App.