Mad Max: Fury Road (2015)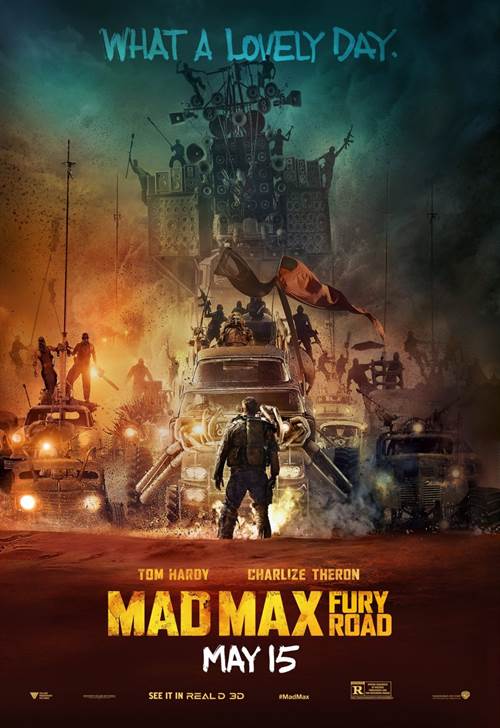 | | |
| --- | --- |
| Director: | |
| Writers: | |
| Cast: | |
| Released: | Friday, May 15, 2015 |
| Length: | 120 minutes |
| Studio: | Warner Bros. |
| Genre: | Sci-Fi/Fantasy, Action/Adventure |
| Rating: | Under 17 requires accompanying parent or adult guardian. |
Synopsis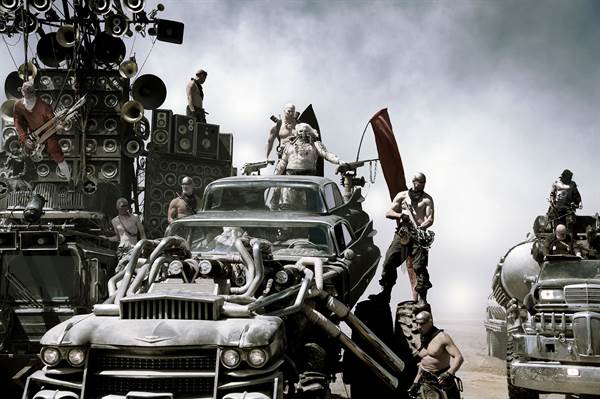 Haunted by his turbulent past, Mad Max believes the best way to survive is to wander alone. Nevertheless, he becomes swept up with a group fleeing across the Wasteland in a War Rig driven by an elite Imperator, Furiosa. They are escaping a Citadel tyrannized by the Immortan Joe, from whom something irreplaceable has been taken. Enraged, the Warlord marshals all his gangs and pursues the rebels ruthlessly in the high-octane Road War that follows.

Purchase DVD/Blu-ray/4K UHD physical copy of Mad Max: Fury Road today at Amazon.com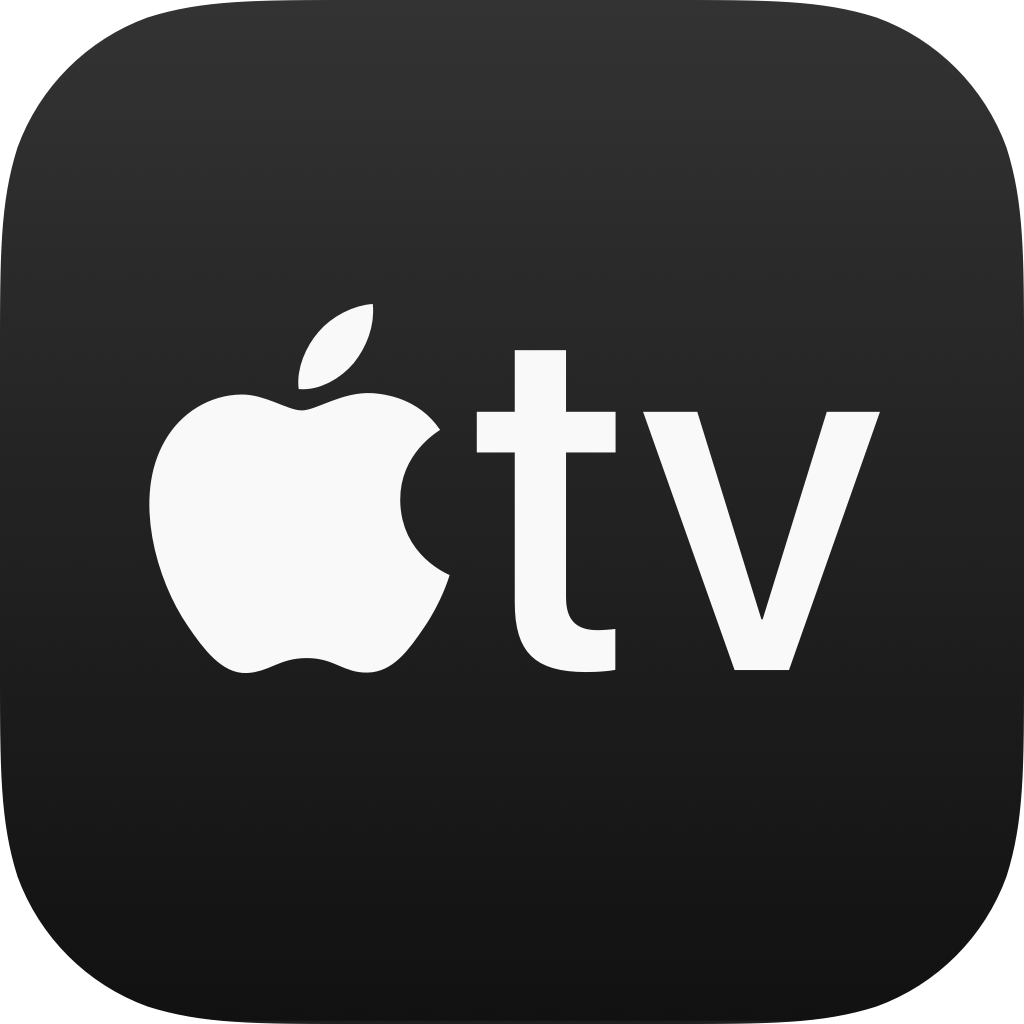 Download Mad Max: Fury Road in Digital HD/4K from the iTunes store.
Mad Max: Fury Road images are © Warner Bros.. All Rights Reserved.
Mad Max Fury Road Prequel Won't Star Charlize Theron
5/18/2020 2:17 PM EST
Director George Miller has announced that the Mad Max film he was working on will be a Mad Max: Fury Road prequel telling the story of Charline Theron's character Imperator Furiosa. He also stated that Theron would not be reprising the role."For the longest time, I thought we could just use CG de-aging on Charlize, but I don't think we're nearly there yet."The story will take place about 20 years ...
More>>
George Miller Says He Will Be Doing More Mad Max Films
1/14/2016 1:46 PM EST
It was reported that while at the Golden Globes, George Miller had said he wasn't going to do anymore Mad Max films.  Well, he has now clarified what he said, and that he is, in fact, planning on making more films.  Apparently, the reporter who quoted Miller got the information incorrect. "That was a completely garbled interview; I was in New York and it was so noisy and the journalist was asking ...
More>>
George Miller Finished with Mad Max Films
1/12/2016 4:02 PM EST
Mad Max fans, don't hold your breath for more George Miller directed franchise films. Though Miller had said in the past that he had more films planned, he shot that hope out of the sky the other night at the Golden Globes, saying,  "I won't make more Mad Max movies."Miller elaborated, saying, "I've shot in Australia in a field of wild flowers and flat red earth when it rained heavily forever. We ...
More>>
Mad Max: Fury Road dominates 2015 Florida Film Critics Awards
12/23/2015 3:37 PM EST
TAMPA, FL - The Florida Film Critics Circle has announced its winners for the best films and cinematic performances of 2015 and Mad Max: Fury Road soared above the competition. During the nomination phase, Todd Haynes' Carol lead the way with eight nominations to Mad Max's seven. After the final votes came in for the 2015 Florida Film Critics Circle Awards, in a surprise turn, Fury Road walked awa...
More>>
Mad Max: Fury Road Awarded Best Film by International Federation...
9/1/2015 2:47 PM EST
George Miller's Mad Max: Fury Road has been chosen for best film of the year, as chosen by the International Federation of Film Critics.Miller said in a statement, "You could have knocked me over with a feather! It's lovely to have this great cohort of critics acknowledge our collective labors in this way."Other nominees for the award were Laszlo Nemes' Son Of Saul, Hou Hsiao-hsien's The Assassin ...
More>>
Men's Rights Activist Calls for Boycott on Mad Max
5/14/2015 4:38 PM EST
Aaron Clarey, an author of a men's rights blog, has called for a boycott of the Mad Max film that is about to be released.  Clarey calls the film a "feminist piece of propaganda posing as a guy flick."Clarey, who admittedly hasn't even seen the film, says that he noticed how Charlize Theron "talked a lot during the trailers" and how her character "barked orders to Mad Max". According to him, "Nobo...
More>>
Tom Hardy Up for Another Superhero Film
5/6/2015 12:22 PM EST
Tom Hardy, who stars in the upcoming film, "Mad Max: Fury Road", recently commented about the possibility of being in another superhero film. He said that he would absolutely do another film in the genre. "I want The Punisher.I want The Punisher, or [video game] Splinter Cell. I want something … I don't know what I want."Hardy also commented about how he may not exactly fit the role of Frank Castl...
More>>
Mad Max Reboot Not To Be Shot In 3D
7/3/2012 9:48 AM EST
"Mad Max:Fury Road", the fourth film in the "Mad Max" franchise, has been in the works for quite some time now. Now, George Miller will be speeding up production of the 3D film by doing so in a post-production process.The many delays with the film prompted Miller to scrap the new 3D cameras that were being developed, due to concerns over how the desert conditions would affect the equipment.  The p...
More>>
Mad Max: Fury Road Blu-ray Review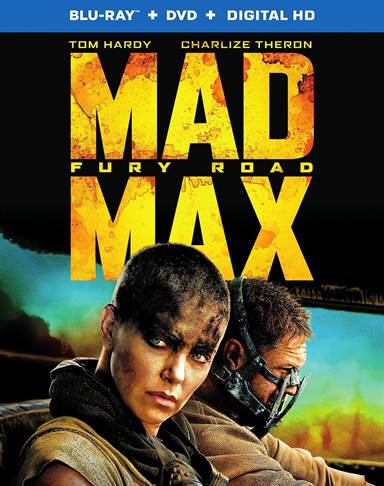 When Mad Max: Fury Road came out in theaters this past summer, it got rave reviews from critics and audiences. It also became a social commentary for a pro women agenda. It led to numerous discussions, which I'm sure almost any major film wants. I'm just not sure it deserved some of the hype it received. As it makes its way to retail stores for the Blu-ray/DVD release this September, I watched it for the first time, and while I enjoyed it well enough, I just didn't get what the excitement was all about.

This version of Mad Max follows Imperator Furiousa (Charlize Theron; Prometheus) defying her "Master" Immortan Joe (Hugh Keays-Byrne; Mad Max) by running away with his breeders to escape his tyranny. When Immortan Joe and his warriors chase her, she picks up an unintended passenger in the form of Max Rockatansky (Tom Hardy; The Dark Knight Rises), a "blood bag" who is half insane after the loss of his wife and child.

Director George Miller (Happy Feet) does a great job setting the scene of desperation and desolation though out the land. The desert visuals are both stunning and barren and enhance the sense of the arid wasteland these survivors live in. The vehicles, characters and portrayals of the diseased are over the top, which seem to work in this case.

Theron is nothing but the hard, solid female necessary for this role with only touches of softness when protecting the breeders or meeting her tribe again after 20 some odd years. In general, I find her to be excellent in almost every film and this is no exception. Hardy does a great job as the quiet loner Max. His portrayal of Max's moments of madness is unique and believable. Notable standouts include Nicholas Hoult (X-Men: Days of Future Past) as Immortan Joe's follower, Nux, and Zoe Kravitz (Divergent) as one of Joe's breeders trying to escape.

The biggest letdown is the story itself. It is obvious from the beginning that the minimal storyline is just a tool to be utilized between the chases and fight scenes. For anyone who enjoys a little more substance in his or her films, this one is truly lacking. For those who really want to see lots of action sequences, this movie is pure gold. However, the missing dialogue requires the actors to get the emotions across in non-verbal ways; Theron and Hardy both do so beautifully, which, for me, was one of the saving graces of the film and made me not dislike it nearly as much as I could have.

The gems in this Blu-ray collection though are the extras. From a look at the cast, to the amazing cars and the incredible stunts, the featurettes are very informative and interesting. The fact that they helped me understand the whole plot a little better and answer so many questions I had after the movie ended, was an added bonus.

The 1080p video is kind of lost on this film, as I suspect the Director George Miller purposely made everything look grainy to heighten the believability of a barren post- apocalyptic world. However, the images on the extras are sharp with a plethora of hues that make the desert beautiful and so much more appealing. The Audio is also a little lost because, like myself, most people don't yet possess the necessary equipment to make the Dobly Atmos sound truly come alive. It will be nice in the future to be able to appreciate the explosions the way they were intended to be heard.

While I can't say I was as enthralled as most people, I did enjoy finding out what all the excitement was about. I found myself in awe over some of the stunts and impressed with much of the acting. It was certainly not the worst way to spend a few hours, and I think everyone should see it at least once. Unless, of course, you are Mad Max enthusiast, then you should own this Blu-ray and watch it at least once a year. Grade B+
Read More Mad Max: Fury Road Reviews
For more reviews please visit our film/television review section.
Haunted by his turbulent past, Mad Max believes the best way to survive is to wander alone. Neverthe...

Haunted by his turbulent past, Mad Max believes the best way to survive is to wander alone. Neverthe...
Director Robert Rodriguez shockingly asked Director George Miller, "How the hell did you film that!?" at the SXSW Film festival when Miller shared footage of Mad Max: Fury Road in 2015.
SPONSORED LINKS