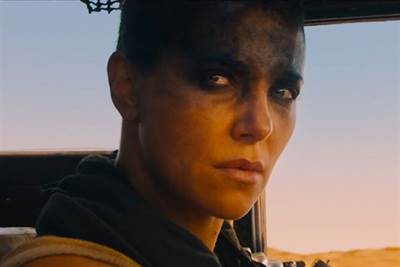 Aaron Clarey, an author of a men's rights blog, has called for a boycott of the Mad Max film that is about to be released. Clarey calls the film a "feminist piece of propaganda posing as a guy flick."

Clarey, who admittedly hasn't even seen the film, says that he noticed how Charlize Theron "talked a lot during the trailers" and how her character "barked orders to Mad Max". According to him, "Nobody barks orders to Mad Max." He went on to state that he is concerned that "men in America and around the world are going to be duped by explosions, fire tornadoes, and desert raiders into seeing what is guaranteed to be nothing more than feminist propaganda, while at the same time being insulted AND tricked into viewing a piece of American culture ruined and rewritten right in front of their very eyes."

Clarey calls for a boycott on his blog, saying, "So do yourself and all men across the world a favor. Not only REFUSE to see the movie, but spread the word to as many men as possible. Not all of them have the keen eye we do here at [Return of Kings.] And most will be taken in by fire tornadoes and explosions. Because if they sheepishly attend and Fury Road is a blockbuster, then you, me, and all the other men (and real women) in the world will never be able to see a real action movie ever again that doesn't contain some damn political lecture or moray about feminism, SJW-ing, and socialism."

Mad Max:Fury Road will be released nationwide tomorrow.