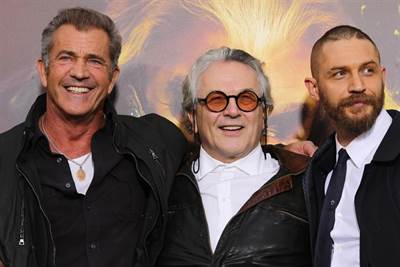 Mad Max fans, don't hold your breath for more George Miller directed franchise films. Though Miller had said in the past that he had more films planned, he shot that hope out of the sky the other night at the Golden Globes, saying, "I won't make more Mad Max movies."

Miller elaborated, saying, "I've shot in Australia in a field of wild flowers and flat red earth when it rained heavily forever. We had to wait 18 months and every return to the U.S. was 27 hours. Those Mad Maxes take forever. I won't do those anymore."

One has to wonder if this means the franchise ends, or if it simply means it's the end of Miller's involvement with it.