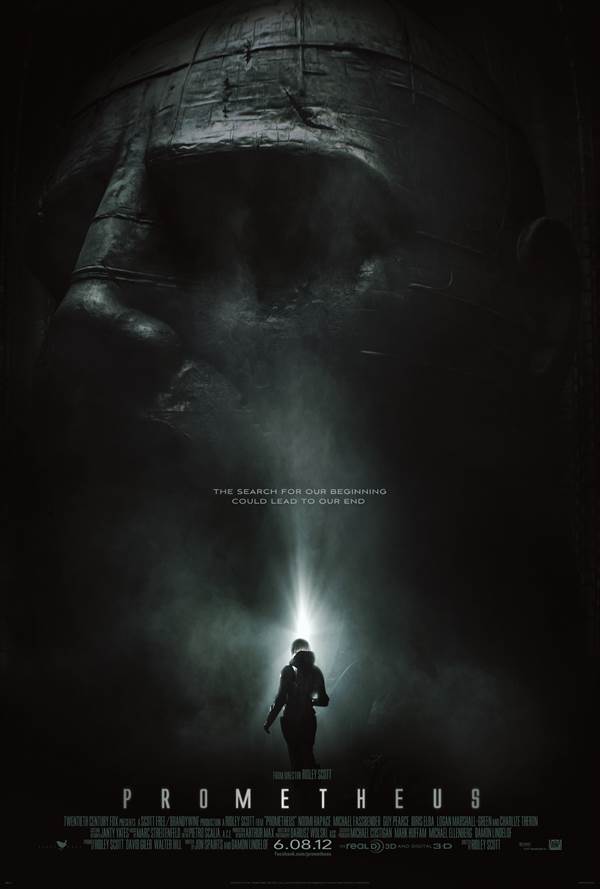 "Prometheus", the Ridley Scott prequel to the "Alien" saga, will be released this week on Blu-ray and DVD. There will be plenty of bonus material to view, including an Easter egg that has quite a few people talking.
The 58 second featurette, titled "Merging Ridleyverses" talks about the possibility that was thrown around to merge the "Alien" and "Blade Runner" universes within "Prometheus." In it, concept artist Ben proctor says, "There's one idea that I'm very sad that we didn't do. Ridley, one day, came in and said, 'You know, I'm thinking what if it's the Weyland-Tyrell Corporation? Is that cool? Maybe the bodyguards that come out with Weyland, maybe one of them says Batty on his uniform.' And we're like 'Awesome! Do it, do it!'"
"Prometheus" is already available for purchase on iTunes, and will be coming out on Blu-ray/DVD tomorrow, October 9th.