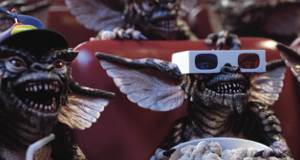 The 1984 film "Gremlins" could be seeing a reboot. Warner Bros. is reportedly in negotiations with Amblin Entertainment about the project.

Nothing is confirmed yet, as a Spielberg spokesman said that the appropriate contacts weren't available for comment.

Vulture, the site that reported the news, added a caveat, saying, "negotiations of this sort have happened several times over the years, but making Spielberg's deal always proved too daunting a financial prospect."