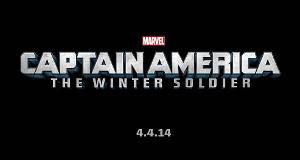 "Captain America: The Winter Soldier" is said to be a more politically toned than the first film in the franchise, according to Marvel Studios President Kevin Feige. The previous film had more of a historical fantasy feel to it, according to Feige.

When asked about comic book adaptations, he said, "If it is a fad, it's one that lasts 30 to 40 years, as the Western did, because each one is so different. There's an opportunity to graft almost sub-genres onto them. Our first Captain America film was a World War II picture, and the next is a political thriller. They all have their own textures and patinas, and that's what is exciting about it."

"Captain America: The Winter Soldier" will star Chris Evans, Emily VanCamp, Sebastian Stan, Anthony Mackie, Frank Grillo, Samuel L. Jackson, Cobie Smulders, Scarlett Johansson and Toby Jones. It is slated for an April 4, 2014 release.