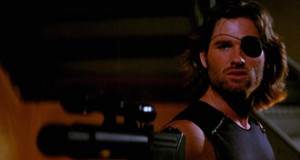 "Escape From New York", the action film that starred Kurt Russell back in 1981, will be getting a reboot.

Joel Silver's Silver Pictures has teamed up with Studio Canal to launch a new franchise about Snake Plissken, a convict who lives in a prison that was once the City of New York. Plissken is enlisted to rescue the president after his plane crashed on prison property and is held hostage. The film did have a sequel, "Escape from LA", which was released in 1996.

A remake has been in the works for quite some time, with either Gerard Butler, Jeremy Renner, Tom Hardy or Liam Neeson to star.