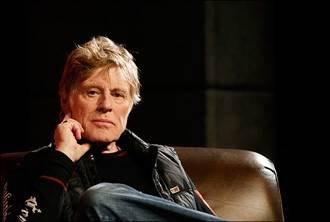 There are rumors swirling about that Robert Redford could be joining the cast of Marvel's "Captain America: The Winter Soldier". Apparently, Redford would play a senior in leadership at S.H.E.I.L.D., starring alongside Samuel L. Jackson.

Redford runs the Sundance Film Festival and has most recently starred in "All Is Lost", as well as "The Company You Keep", which will be released on April 5. He directed and stars in the film alongside Shia La Beouf, Stanley Tucci, Nick Nolte, Susan Sarandon, Julie Christie, Sam Elliott, Brit Marling and Chris Cooper.

Since roles tend to be recurring the Marvel universe, one has to wonder if Redford signs on, if he will be starring in any of the other films as well.

"Captain America: The Winter Soldier" is set for a April 4, release.