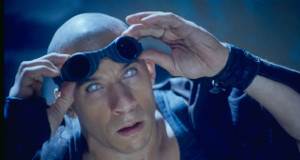 Universal Studios has released a teaser trailer for the upcoming film "Riddick". the film will be starring Vin Diesel, Karl Urban, and Katee Sackhoff.

In the film, Riddick finds himself deserted and left to fend for himself against an alien race of predators. When he activates an emergency beacon, two ships get the call - one captained by a man from Riddick's past, and one carrying more mercenaries.

The film is set to be released on September 6.