Riddick (2013)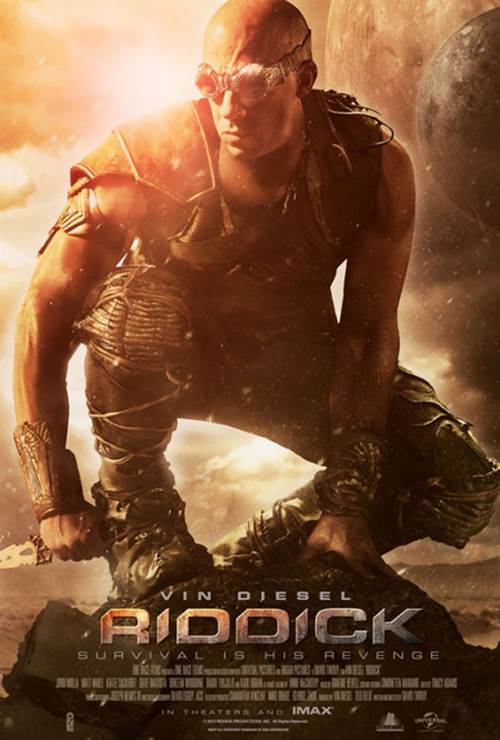 Share this:
| | |
| --- | --- |
| Director: | |
| Cast: | |
| Released: | Friday, September 6, 2013 |
| Length: | 118 minutes |
| Studio: | Universal Pictures |
| Genre: | Sci-Fi/Fantasy, Action/Adventure |
| Rating: | Under 17 requires accompanying parent or adult guardian. |
Synopsis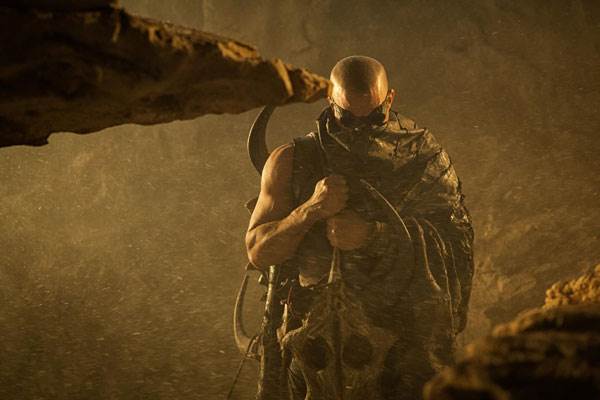 Riddick, the latest chapter of the groundbreaking saga that began with 2000's hit sci-fi film Pitch Black and 2004's The Chronicles of Riddick reunites writer/director David Twohy (A Perfect Getaway, The Fugitive) and star Vin Diesel (the Fast and Furious franchise, xXx). Diesel reprises his role as the antihero Riddick, a dangerous, escaped convict wanted by every bounty hunter in the known galaxy.
The infamous Riddick has been left for dead on a sun-scorched planet that appears to be lifeless. Soon, however, he finds himself fighting for survival against alien predators more lethal than any human he's encountered. The only way off is for Riddick to activate an emergency beacon and alert mercenaries who rapidly descend to the planet in search of their bounty.
The first ship to arrive carries a new breed of merc, more lethal and violent, while the second is captained by a man whose pursuit of Riddick is more personal. With time running out and a storm on the horizon that no one could survive, his hunters won't leave the planet without Riddick's head as their trophy.
http://www.riddickmovie.com/

Purchase DVD/Blu-ray/4K UHD physical copy of Riddick today at Amazon.com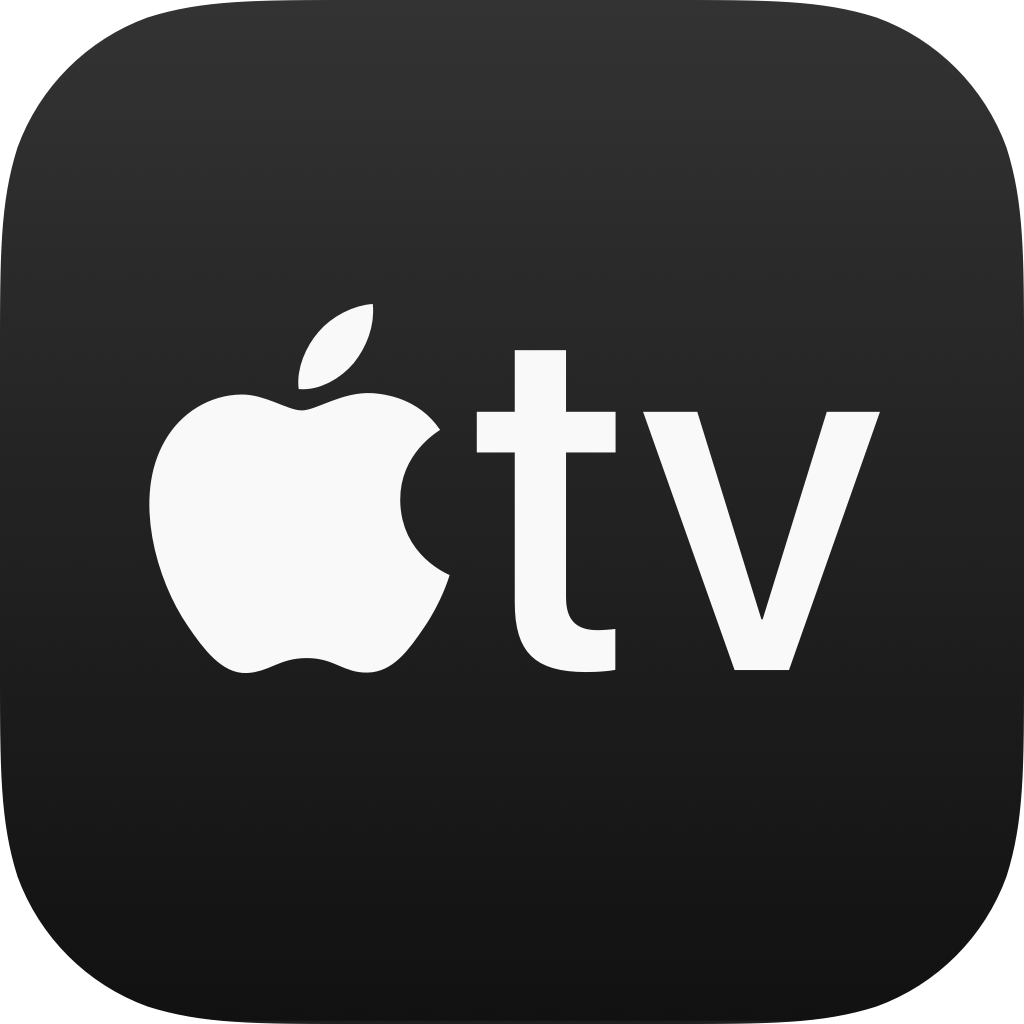 Download Riddick in Digital HD/4K from the iTunes store.
Riddick images are © Universal Pictures. All Rights Reserved.
Riddick Trailer Released
3/25/2013 2:32 PM EST
Universal Studios has released a teaser trailer for the upcoming film "Riddick".  the film will be starring Vin Diesel, Karl Urban, and Katee Sackhoff.In the film, Riddick finds himself deserted and left to fend for himself against an alien race of predators.  When he activates an emergency beacon, two ships get the call - one captained by a man from Riddick's past, and one carrying more mercenari...
More>>
Universal Sets Release Date for Riddick
12/19/2012 11:05 AM EST
"Riddick", the upcoming film starring Vin Diesel, now has an official release date from Universal Pictures - September 6th, 2013.The film will mark the third for Diesel portraying Riddick, who was left for dead on an isolated planet. He is forced to fight for his survival against aliens as well as bounty hunters who have come from across the galaxy to capture him.The film will be shown in both IMA...
More>>
MPAA Rates Next Years Riddick
11/1/2012 12:14 PM EST
The upcoming "Riddick" film, starring Vin Diesel, has obtained an "R" rating by the MPAA.     This is good news for some fans who complained that the previous rating of "PG-13" didn't allow "The Chronicles of Riddick" film to be as creative and gritty as it needed to be.     The film will continue the story of Riddick, who was left for dead on an isolated planet and needs to fight for survival aga...
More>>
Riddick Resumes Production
11/28/2011 4:22 PM EST
More news on the ongoing saga of the "Riddick", but this time, good news.The film has face many obstacles during production and as recently as last month, financial concerns shut down the project. Now, the film is back on.The Montreal studio that shut out all members of the cast and crew has reopened its doors after reported receiving payment.  Filming will resume December 28....
More>>
Production on Riddick is Halted
11/1/2011 4:52 PM EST
"Riddick", which will be starring Vin Diesel, has had its production shut down dues to "serious cash flow issues".According to Michel Trudel, Diesel's One Race Films production company failed to pay, and now everyone had been told to leave the set. Some crew members have also reportedly not been paid.Despite the issues, Trudel said he is "confident the situation will be resolved soon"....
More>>
Plot Details for Third Riddick Film Revealed
4/20/2010 11:11 AM EST
Some new plot details for the upcoming film, "The Chronicles of Riddick: Dead Man Stalking" have made their way online. The film will be a third in a series of Riddick based films. Vin Diesel will, of course, return as Riddick. The saga continues as Riddick finds himself unhappy with his position as the Necromonger's Lord Marshal and makes a deal with Lord Vaako for him to take over the position. ...
More>>
Riddick Theatrical Review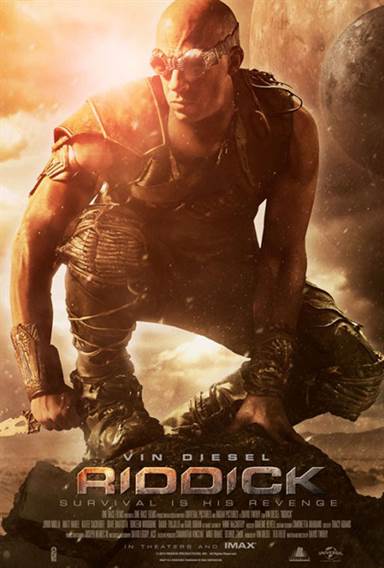 "Somewhere along the way I lost a step… gotta find that animal side again."

Those words, croaked early in the film by Vin Diesel's titular antihero and bathed in metatextuality, sum up far more than the character's intentions. Riddick manages to salvage a franchise that faltered by adopting the strategy that A Good Day to Die Hard desperately required - a return to the primal basics of the original film in order to atone for its bloated and ill-conceived predecessor.

Gone is the overly lavish aesthetic and muddled plotting that blighted 2004's The Chronicles of Riddick. A pared down, 'cat and mouse' story set in one location is wisely adopted instead of pursuing some tedious mythology, harking back to the efficient sci-fi thriller Pitch Black, which first unleashed Richard B. Riddick to the masses in 2000.

Instantly recognizable with that bald dome and distinctive glowing eyes that allow him to see in the dark, Riddick is marooned on a remote and dangerous planet when we first encounter him. With only a loyal dog-like creature to keep him company, the escaped convict manages to transmit a message into space to announce his location, triggering responses from two competing teams who land on the planet intent on capturing or killing him.

One group of mercenaries, led by Jordi Mollà's repellent Santana, is intent on leaving with Riddick's head in a box, for the fugitive is worth twice as much dead as he is alive. However, the team led by Boss Johns (Matt Nable) has a much different agenda. However, before long, they soon start to fear they may need the help of their target in order to survive.

Riddick manages to flit effortlessly between moments of humor and menace, with Vin Diesel at his best in the role that propelled him to stardom. On occasion, it does feel like we're watching an action movie 'star' pull off heroics rather than observing a morally ambiguous character, which wasn't the case for Pitch Black. That's why the movie soars when the narrative perspective shifts from Riddick after the opening half hour and he becomes the antagonist lurking in the background and stalking his prey rather than the protagonist.

In his 'bad guy' persona, toying with the men out to apprehend or kill him (some of whom are sympathetic and honorable), Diesel is electrifying. The verbal sparring and power-plays are fun to watch unfold and brimming with tension, for we know that even if he's shackled and surrounded by weapon-toting opponents, he still holds all the cards.

Along the way there's a cameo from Karl Urban, hair spiked up and looking uncannily like Gozer from Ghostbusters, as he briefly reprises his role of Vaako from The Chronicles of Riddick. Not that anyone can (or wants to) remember what happened in that unsatisfying misfire, the events of which are fortunately glossed over.

Attempts to align one of the supporting character's motivations with the events of Pitch Black are only partially successful, as certain parts of the dialog effectively compel us to disengage us from the film we're watching in order to try to remember events from the original that don't really matter much anyway.

As Riddick's lone female supporting character Dahl, a member of Johns' group, Katee Sackhoff deserves much better material. Mesmerizing as Kara 'Starbuck' Thrace in the reimagined Battlestar Galactica, here she tackles a role in which she's endlessly defined by her sexuality and objectified not just by the horny misogynists surrounding her, but by the gaze of those behind the camera too.

While intended as an empowered character, demonstrated by many depictions of her beating up men, the cleavage-flashing costumes worn, the baring of a boob and the sexuality-driven dialog only serve to relegate her to the ranks of token stock totty in a testosterone-drenched environment. Riddick also suffers from a lack of clinical editing, with many action sequences overrunning and repetitive in nature. Consequently, the movie's stranglehold on your attention eases off on various occasions. Sometimes less is more.

Fortunately, there's enough to compensate for the failings, such as a firm contender for 'Best Cinematic Death of 2013'. It involves a foot, a sword and a transparent box. It's as incredulous as the infamous moment Fast & Furious 6 in which Vin Diesel defied the laws of physics to leap across the motorway to catch Michelle Rodriguez in mid-air and somehow land safely.

The creatures that inhabit the dangerous environment are well-designed and rendered. Many of the land-dwelling critters evoke the xenomorphs from the Alien franchise, which is unsurprising given that Pitch Black started life as writer-director David Twohy's script submission for Alien 3 at a time when Sigourney Weaver was refusing to reprise her role as Ripley.

Wisely reigning in its scope to establish and execute a minimalistic premise, Riddick puts Vin Diesel back to his infectious best, delivering enough visceral thrills, narrative tension and knowing chuckles to overcome occasionally languid pacing and a representation of women that belongs in an age so dark that not even Riddick can see it.
For more reviews please visit our film/television review section.
Riddick, the latest chapter of the groundbreaking saga that began with 2000's hit sci-fi film...
SPONSORED LINKS