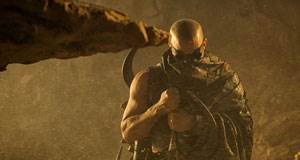 The upcoming "Riddick" film, starring Vin Diesel, has obtained an "R" rating by the MPAA.
This is good news for some fans who complained that the previous rating of "PG-13" didn't allow "The Chronicles of Riddick" film to be as creative and gritty as it needed to be.
The film will continue the story of Riddick, who was left for dead on an isolated planet and needs to fight for survival against aliens he encounters. The cast also includes Karl Urban, Jordi Molla, Katee Sackhoff and Bokeem Woodbine and is scheduled for a 2013 release.