Game of Thrones Renewed for Fourth Season
Apr 02, 2013 02:00 PM EST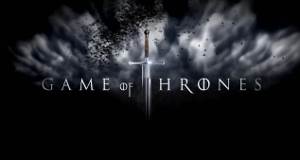 "Game of Thrones", one of HBO's hit series, has been renewed for a fourth season.

The fantasy series based on the books by George R.R. Martin premiered its third season this past Sunday to impressive ratings. the show averaged 4.4 million viewers, 13% more than its second season premier.

Martin, who is executive producer on the show, is expected to make a cameo appearance in the fourth season.

Filed Under: george r.r. martin, game of thrones, hbo
SPONSORED LINKS