Game of Thrones (2011)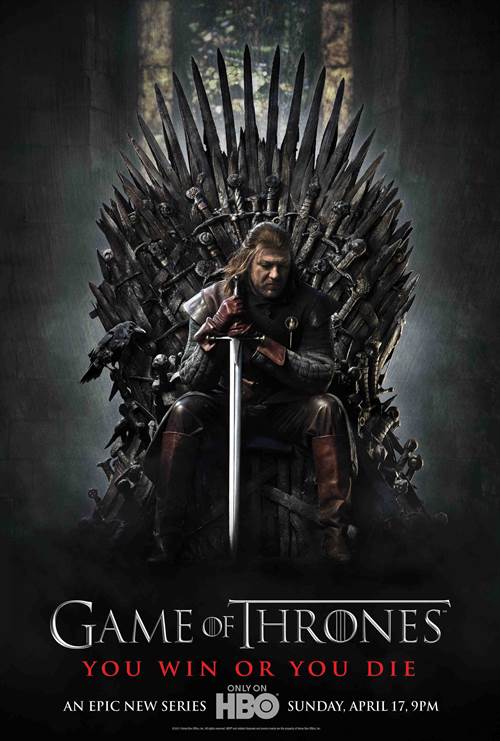 Share this:
| | |
| --- | --- |
| Created By: | |
| Writers: | |
| Cast: | |
| Air Date: | Sunday, April 17, 2011 |
| Studio: | HBO |
| Genre: | Television |
| Rating: | This program is specifically designed to be viewed by adults and therefore may be unsuitable for children under 17. |
Synopsis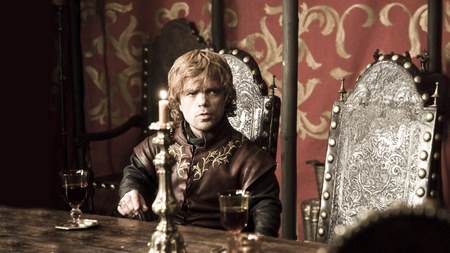 In a land where summers span decades and winters can last a lifetime, trouble is brewing. From the scheming south and the savage eastern lands, to the frozen north and the ancient Wall that protects the realm from the darkness beyond, two powerful families are engaged in a deadly cat-and-mouse game for control of the Seven Kingdoms of Westeros.

As betrayal, lust, intrigue and supernatural forces shake the four corners of the Kingdoms, their bloody struggle for the Iron Throne will have unforeseen and far-reaching consequences.

Based on the bestselling fantasy book series "A Song of Ice and Fire,", by George R.R. Martin, Game of Thrones follows kings and queens, knights and renegades, liars and noblemen as they vie for power. As the series opens, King Robert Baratheon, who is married to Cersei Lannister of the wealthy and corrupt Lannisters, asks Lord Eddard "Ned" Stark to come south and help run his kingdom after the questionable death of his right-hand man. Meanwhile, there is a threat to the throne from the east by the exiled teenage Princess Daenerys and her brother Viserys, whose family ruled the Kingdoms for many years before their bloody ouster. And there are rumors of strange things happening at the edge of the Kingdoms, north of the Wall, where Jon Snow, Ned's bastard son, goes to be part of the brotherhood of the Night's Watch, which is sworn to protect the Kingdoms.

Purchase DVD/Blu-ray/4K UHD physical copy of Game of Thrones today at Amazon.com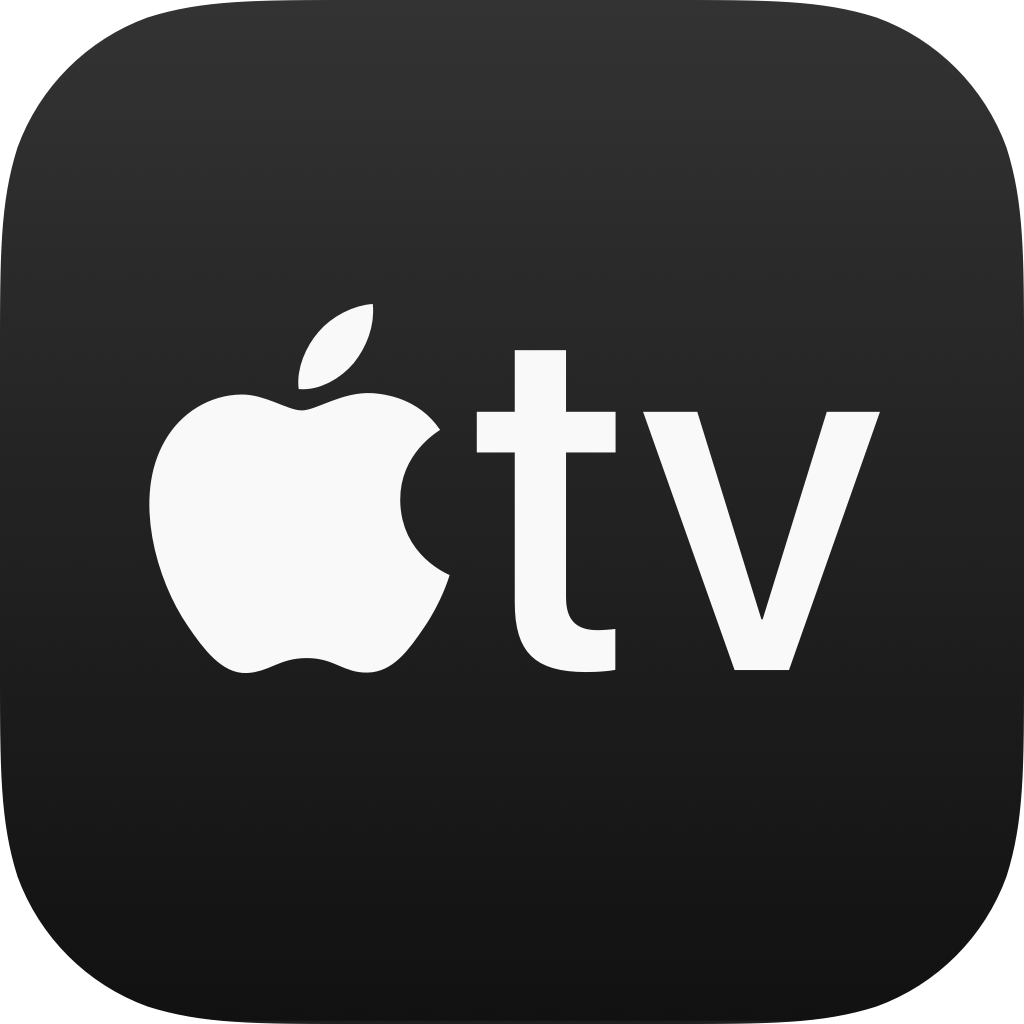 Download Game of Thrones in Digital HD/4K from the iTunes store.
Listen to the Game of Thrones soundtrack on Apple Music.
Game of Thrones images are © HBO. All Rights Reserved.
Game of Thrones Prequel a No Go for HBO
10/29/2019 4:16 PM EDT
It has been reported that the "Game of Thrones" prequel will not be going through at HBO.While HBO declined to comment about the news, it is said that the cast and crew have all been made aware of the decision. The prequel was going to star Naomi Watts and was going to take place thousands of years prior to the current "Game of Thrones" timeline. Also starring in the pilot was Josh Whitehouse, Nao...
More>>
Win A Digital HD copy of Game of Thrones Season 8
6/7/2019 3:41 PM EDT
After eight action/drama-filled seasons, HBO's Game of Thrones finally aired its last episode on May 19, 2019.  Fans of the show were divided as some loved the last season while other fans felt let down.  Regardless, it was the most highly anticipated television event of the Spring.  FlickDirect, in conjunction with HBO Home Entertainment, would like to give one winner the opportunity to win a Dig...
More>>
Naomi Watts Signs on for Game of Thrones Prequel
10/30/2018 4:58 PM EDT
Naomi Watts has signed on to star in HBO's Game Of Thrones prequel pilot. She will play a lead in the show.The series was created by writer Jane Goldman and Game of Thrones co-executive producer/writer George R.R. Martin and will take place thousands of years before the current timeline of Game of Thrones. In the prequel we will see the history of Westeros and the origin of the white walkers, just...
More>>
HBO Funko Pops Take Over Time Square During New York Comic Con 2018
10/5/2018 10:13 AM EDT
Are you one of the Millions of people who love anything about Game of Thrones?  Are you a "tech nerd" who enjoys watching Silicone Valley?  Do you laugh at Last Week Tonight with John Oliver or VEEP each week?  Do you live in New York City and collect Funko Pops?  Then I have the place for you!  From October 4th to October 7th, HBO and Funko Pop have a pop up shop on 6th Avenue and 42nd Street for...
More>>
Game of Thrones and Westworld Not Appearing at San Diego Comic-Con
6/14/2018 4:00 PM EDT
HBO's "Game of Thrones" and "Westworld" will not be making an appearance at this year's San Diego Comic-Con. The network said in a statement, "Due to production schedules and air dates for 'Game of Thrones' and 'Westworld,' these series will not be presented at San Diego Comic-Con this summer. HBO has a longstanding relationship with SDCC, and we are very grateful for the fans' enthusiastic respon...
More>>
Game of Thrones Prequel Coming to HBO
6/8/2018 4:37 PM EDT
HBO has decided to greenlight a Game of Thrones prequel. The series will hail from writer Jane Goldman (Kick-Ass, Kingsman) and Game of Thrones author/co-executive producer George R.R. Martin.The series will be based on the story written by the pair and will be set thousands of years before the Game of Thrones timeline. It could possibly be released in 2020, a year after the final season of Game o...
More>>
HBO GLOBAL LICENSING® PARTNERS WITH GES EVENTS TO PRESENT GAME ...
7/6/2017 5:05 PM EDT
HBO has partnered with GED Events to present Game of Thrones: The Touring Exhibition.  The tour will kick off in Europe and will continue around the world.Visitors to the exhibition will see displays of costumes, props, weapons and armor and will explore several dynamic themed exhibition areas featuring series settings such as:  * The wintry landscapes of the North, the tree-lined pathway of the K...
More>>
Kit Harington Teases at Game of Thrones Return
9/15/2015 3:11 PM EDT
Kit Harington, who plays Jon Snow in HBO's "Game of Thrones", gave an interview recently, and hinted at the return of his seemingly dead character."The important thing is that I now know exactly how long I am still under contract … Let's just say that 'Game of Thrones' will remain a part of my life for a while, I'll probably be in my thirties when it's over", said Harington.While some may not be s...
More>>
Game of Thrones Renewed for Fourth Season
4/2/2013 2:00 PM EDT
"Game of Thrones", one of HBO's hit series, has been renewed for a fourth season.The fantasy series based on the books by George R.R. Martin premiered its third season this past Sunday to impressive ratings.  the show averaged 4.4 million viewers, 13% more than its second season premier.Martin, who is executive producer on the show,  is expected to make a cameo appearance in the fourth season. ...
More>>
Game of Thrones Season Three Characters Revealed by HBO
1/28/2013 10:54 AM EDT
HBO has released 23 photos from the upcoming third season of their hit series, "Game of Thrones".The still show familiar faces as well as unveiling some new ones, such as Ciaran Hinds as Mance Rayder, Dianna Rigg as Oleanna Tyrell, Thomas Brodie Sangster as Jojen Reed, Ellie Kendrick as Meera Reed, Clive Russell as Brynden 'The Blackfish' Tully, Richard Dormer as Beric Dondarrion, and Paul Kaye as...
More>>
Game of Thrones Season Three Update
6/28/2012 3:16 PM EDT
Next month, HBO will being production on their hit series, "Game of Thrones".  A lot of the same filing locations in Ireland, Iceland and Croatia will be used, but some new places will be seen next season as well.Morocco will be a new location, which is thought to be the stand in location for the cities in Slaver's Bay, a place where Daenerys visit during the season.  Another change that will take...
More>>
Game of Thrones Renewed for Third Season
4/10/2012 1:31 PM EDT
"Game of Thrones", HBO's hit drama, has been renewed for a third season. The news comes as no surprise, given the record setting rating of the season 2 premiere.HBO Programming president Michael Lombardo said,  "Series creators David Benioff and D.B. Weiss raised our expectations for the second season - and then surpassed them".  The premier drew 3.9 million viewers with more than 8.3 million havi...
More>>
Game of Thrones: The Complete Sixth Season Blu-ray Review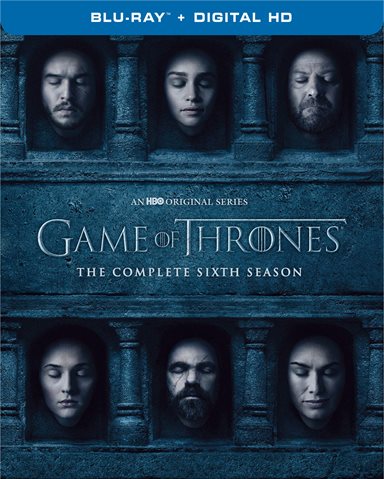 Winter is coming" is the catch phrase of the highly popular HBO series
Game of Thrones
. Many people question if the $10 million dollars or more per episode HBO spent on
Game of Thones
Season 6 was worth the money. For ten episodes, that's more than $100 million dollars for the season. The money spent pays for top billed actors, on location shoots, costumes, scenery, special effects. It also pays for sixty-plus minutes of uninterrupted viewing of one of the most electrifying, intense, and suspenseful, fantasy dramas ever made.
Game of Thrones seasons 1-5 is based upon the book series A Song of Fire and Ice by George R.R. Martin. Because Martin's sixth book, The Winds of Winter, was not yet finished, Executive Producers David Benioff and D.B. Weiss, along with produces Brian Colman and Dave Hill, had to create much of the actual story and plot for Season 6, while following the same storyline of the priorbooks. Episodes were directed by five different directors - Jeremy Poseswa, Daniel Sackheim, Jack Bender, Mark Amyloid, and Miguel Sapochnik - each directing two consecutive episodes. There was not an episode in Season 6 that did not flow with the continuation of the story from the prior seasons, so one can only hope that Martin was pleased with the writing and direction of this current season, if not a little put out that someone else could write his story in a screenplay as well as he.
Season Six starts exactly where Season Five left its dedicated audience, crying hysterically and in deep mourning that Jon Snow was dead. In a world where the powerful few use witchcraft to try to take the Iron Throne, where White Walkers roam the North, and where a boy sees the past and future from a spirit encased in a tree, how could anyone have possibly believed that our hero Jon Snow was really, really dead? As the premier of Season Six opens, the viewership can inhale sharply and hold its breath and, without giving away spoilers, its best to just say that Game of Thones writers did not let its audience down.
Returning players, such as Tyrian Lannister (Peter Dinklage; X-Men: Days of Future Past), Jaime Lannister (Nikolaj Coster-Waldau; Black Hawk Down), Cersai Lannister (Lena Hedley; The Purge), Daeneyrs Targaryen (Emilia Clark; You Before Me), Sensa Stark (Sophie Turner; X-Men: Apocalypse); and Arya Stark (Maisie Williams; Doctor Who) make Season 6 the most remarkable season to date. The continuation of the fight for the Crown continues, from the storming of Castle Black to the North almost giving up the hope of a Stark rule ever returning. Alliances between the former Lord Captain at The Wall and the Wildlings continue throughout the season and the North finally unites. Of course, one of the most beloved villain-turned-hero characters, Theon Greyjoy(Alfie Allen; John Wick) is back supporting his sister in the quest for the rule of the Iron Islands. Cersai almost seems like she has turned over a new leaf, trying to undermind the Sparrow (Jonathan Pryce; Pirates of the Caribbean) to obtain the release of her daughter-in-law, Queen Margaery (Natalie Dormer; Hunger Games: Mockingjay Parts 1 and 2). There are so many sub-plots and twists that to describe them all here, in the Blu-Ray review, would be so lengthy, one wouldn't have time to watch the actual show. Despite having so much going on in the plot and story, a plethora of characters to keep straight, and so many lands to learn, Game of Thrones is not overwhelming and the episodes can be easily followed from one to another. The continuity from Season Five to Season Six was smooth and transitional with no gaps in the storyline. One can only hope that the next season, already ordered by HBO, will be as captivating as the show has been to date.
The Blu-ray is presented in MPEG-4 AVC with a 1080p resolution and aspect ratio of 1.78.1. The picture is crisp. The actors' expressions are remarkably seen to emphasize their emotions. The setting is either colorful or bleak and dreary, and, either way, the colors are brilliant. Audio is Dolby Atmos and TrueHD 7.1 (48kHz, 24 bit). Even without a sound system, the dialogue is clear and background music is even and not overpowering. While I'd love to be able to review the sound and picture from some other technical viewpoint, all I can say is that the storyline and actors are just so great in Game of Thrones that I was so engrossed in what was happening on screen, nothing about the audio or video even gave me a concern, which means it absolutely supported the show.
Special features on the Blu-ray and download include over 90 additional minutes of previews and explanation of the episodes, series, and world within Games of Thrones. There is a Season Five Recap, a Season Six Beginner's Guide, and The Game Revealed – a Docuseries for every two episodes, providing the Directors and casts views on their characters. If you don't want to see Spoilers, then the bonus features are a must wait to watch until you've seen the series, but still a must watch.
Season Six started out with a huge question about Jon Snow (is he really dead?"), it ends on a similar note -just who is the bastard son of Ned Stark? As we have all suspected, and demanded, it appears that the writers have finally alluded to and given its audience a carrot dangling at the end of the stick - Jon Snow may be someone of such importance that he changes the World of Westeros forever. For all the different characters and plots, Season Five started out about Jon Snow and ended in the same way. It's as if the entire season was written and directed to get us to the exact ending that was demanded by the audience. For the viewers, finally, "Winter has come".
Grade: A++
Read More Game of Thrones Reviews
For more reviews please visit our film/television review section.
For today's home video review, Austin Putnam talks about GAME OF THRONES The Complete Collection...

For today's home video review, FlickDirect's Austin Putnam reviews the final season of GAME...

In a land where summers span decades and winters can last a lifetime, trouble is brewing. From the s...
The trailer is here. #GameofThrones The final season. In a land where summers span decades and winte...
SPONSORED LINKS