Game of Thrones (2011)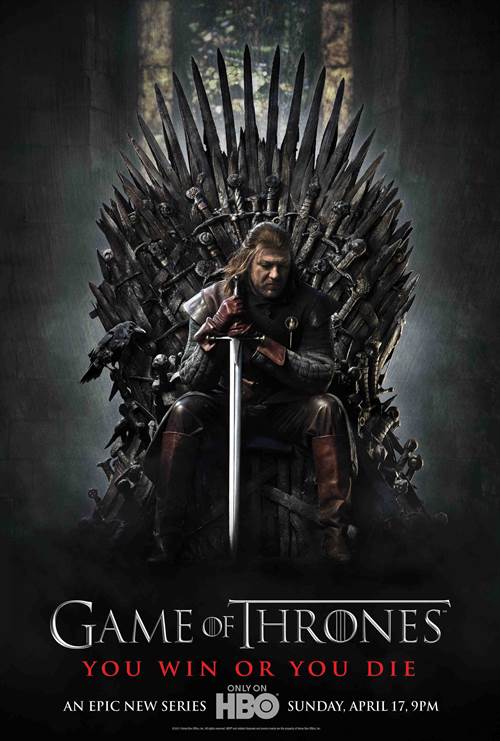 | | |
| --- | --- |
| Created By: | |
| Writers: | |
| Cast: | |
| Air Date: | Sunday, April 17, 2011 |
| Studio: | HBO |
| Genre: | Television |
| Rating: | This program is specifically designed to be viewed by adults and therefore may be unsuitable for children under 17. |
Game of Thrones Synopsis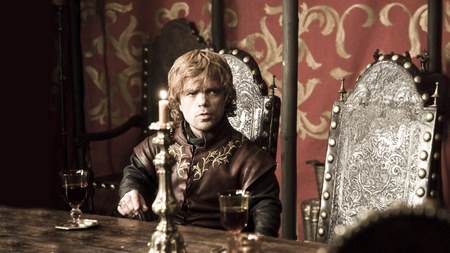 In a land where summers span decades and winters can last a lifetime, trouble is brewing. From the scheming south and the savage eastern lands, to the frozen north and the ancient Wall that protects the realm from the darkness beyond, two powerful families are engaged in a deadly cat-and-mouse game for control of the Seven Kingdoms of Westeros.

As betrayal, lust, intrigue and supernatural forces shake the four corners of the Kingdoms, their bloody struggle for the Iron Throne will have unforeseen and far-reaching consequences.

Based on the bestselling fantasy book series "A Song of Ice and Fire,", by George R.R. Martin, Game of Thrones follows kings and queens, knights and renegades, liars and noblemen as they vie for power. As the series opens, King Robert Baratheon, who is married to Cersei Lannister of the wealthy and corrupt Lannisters, asks Lord Eddard "Ned" Stark to come south and help run his kingdom after the questionable death of his right-hand man. Meanwhile, there is a threat to the throne from the east by the exiled teenage Princess Daenerys and her brother Viserys, whose family ruled the Kingdoms for many years before their bloody ouster. And there are rumors of strange things happening at the edge of the Kingdoms, north of the Wall, where Jon Snow, Ned's bastard son, goes to be part of the brotherhood of the Night's Watch, which is sworn to protect the Kingdoms.
Game of Thrones images are © HBO. All Rights Reserved.
For today& home video review, Austin Putnam talks about GAME OF THRONES The Complete Collection in 4K UHD that is being released today, Nov 3rd, 2020.Visit Amazon.com to get your copy today! -- https://amzn.to/3oVSOFG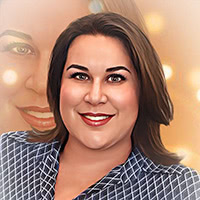 Game of Thrones: The Complete Sixth Season Physical Media: Blu-ray Review
For the viewers, finally, "Winter has come".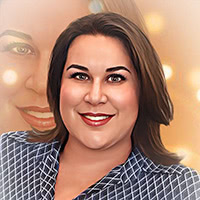 Game of Thrones: The Complete Seventh Season Physical Media: Blu-ray Review
Game of Thrones is an unequivocally amazing series. Season Seven, even though it is only seven episodes, does not disappoint fans. The entire season continues to enthrall and captivate the audience. This season gets the same rating, 5/5, but I wish I could award more.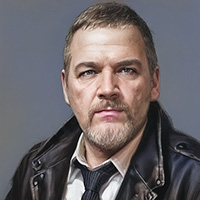 Game of Thrones: The Complete Eighth Season Physical Media: 4K UHD Review
Sadly, Game of Thrones' watch has ended, the Long Night has descended, but luckily, Azor Ahai delivers this Blu-ray just in time for the holiday season.
SPONSORED LINKS