Lena Headey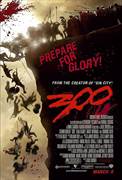 300 (2007)
Based on the epic graphic novel by Frank Miller, 300 is a ferocious retelling of the ancient Battle of Thermopylae in which King Leonidas (Gerard Butler) and 300 Spartans fought to the death against Xerxes...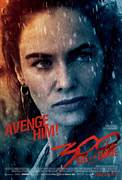 300: Rise Of An Empire (2014)
After its victory over Leonidas' 300, the Persian Army under the command of Xerxes marches south towards the major Greek city-states. The Democratic city of Athens, first on the path of Xerxes' army, bases...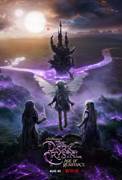 The Dark Crystal: Age of Resistance (2019)
Based on The Dark Crystal, Jim Henson's groundbreaking 1982 feature film, The Dark Crystal: Age of Resistance tells a new story, set many years before the events of the movie, and realized...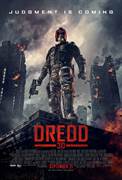 Dredd (2012)
The future America is an irradiated waste land. On its East Coast, running from Boston to Washington DC, lies Mega City One- a vast, violent metropolis where criminals rule the chaotic streets. The only...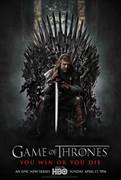 Game of Thrones (2011)
In a land where summers span decades and winters can last a lifetime, trouble is brewing. From the scheming south and the savage eastern lands, to the frozen north and the ancient Wall that protects the...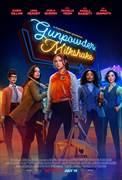 Gunpowder Milkshake (2021)
Three generations of women fight back against those who could take everything from them in the mother of all action movies.Sam (KAREN GILLAN) was only 12 years old when her mother Scarlet (LENA HEADEY),...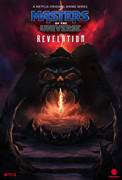 Masters of the Universe: Revelation (2021)
The war for Eternia culminates in "Masters of the Universe: Revelation," an innovative and action-packed animated series that picks up where the iconic characters left off decades ago. After a cataclysmic...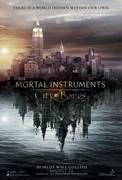 The Mortal Instruments: City of Bones (2013)
Set in contemporary New York City, a seemingly ordinary teenager, Clary Fray (Lily Collins), discovers she is the descendant of a line of Shadowhunters, a secret cadre of young half-angel warriors locked...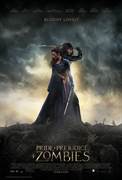 Pride, Prejudice and Zombies (2016)
A zombie outbreak has fallen upon the land in this reimagining of Jane Austen's classic tale of the tangled relationships between lovers from different social classes in 19th century England. Feisty...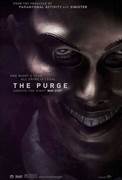 The Purge (2013)
"If on one night every year, you could commit any crime without facing consequences, what would you do? In The Purge, a speculative thriller that follows one family over the course of a single night,...