Jun 08, 2018 04:37 PM EST
Game of Thrones Prequel Coming to HBO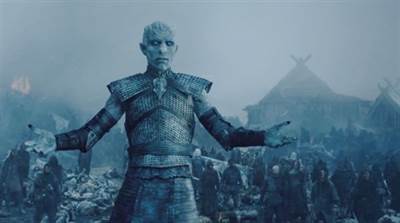 HBO has decided to greenlight a Game of Thrones prequel. The series will hail from writer Jane Goldman (Kick-Ass, Kingsman) and Game of Thrones author/co-executive producer George R.R. Martin.

The series will be based on the story written by the pair and will be set thousands of years before the Game of Thrones timeline. It could possibly be released in 2020, a year after the final season of Game of Thrones.

HBO president of programming Casey Bloys had said in an interview with Deadline, "There is not going to be anything in any scenario where we have any sort of prequel air for at least a year after that. I want the final season of Game of Thrones to be the final season of Game Of Thrones, I don't want to use it to launch something else, I want it to stand as the finale of the greatest tv show of all time, I don't want to do anything that infringes on that."

The release date will give fans a chance to digest the final year of Game of Thrones while also giving fans something new in the GOT world to look forward to fairly soon.

Filed Under: hbo, game of thrones, george rr martin, jane goldman